"Toxic Masculinity" Blamed for Live Soccer Brawls, 26 Injured in Mexico Soccer Match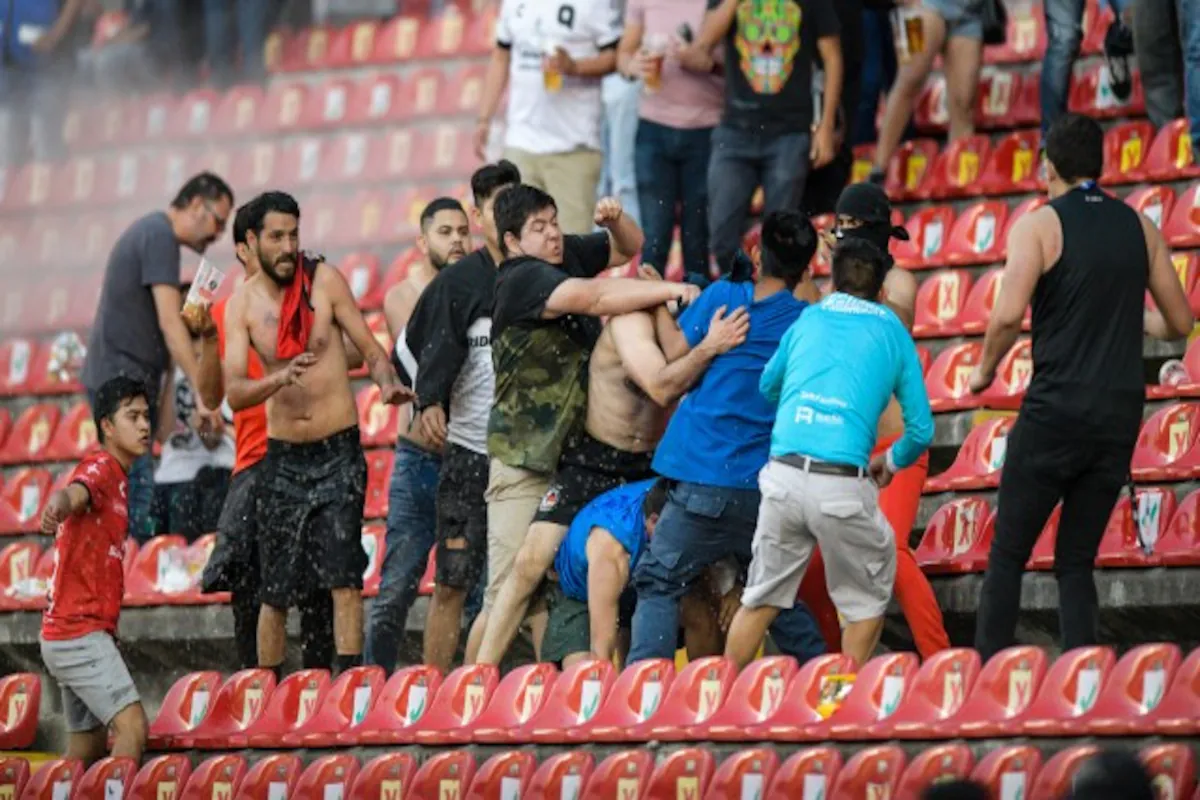 Latin live soccer fan violence between visiting Atlas supporters and home fans in Queretaro has drawn global attention. The violence in Latin soccer live, including several deaths, suggests that unrest is spiraling out of control.
A mass brawl took place at a Mexica soccer match on March 5 that left 26 seriously injured and led to 14 arrests and attracted added attention due to Mexico soccer co-hosting of the 2026 World Cup with the USA and Canada.
The same night, savage attacks broke out between fans of Deportivo Cali and America just outside of the Colombian city of Cali.
In Brazil, a football fan of Atletico Mineiro and Cruzeiro was killed in a confrontation the following day.
Academics who study the issue believe that the ending of the coronavirus restrictions, which contributed to increased violence in English and French soccer 10 and soccer 13, is a significant factor, but there are also underlying problems with the way authorities are handling the issue.
Laws have been passed in Argentina, Brazil, Colombia, Ecuador, and Peru to curb hooligan excesses by sending them to jail or canceling their licenses.
This includes biometric identification and video surveillance around stadiums, which are steps taken in Europe to control hooligans.

Live Soccer Brawls in Mexico Soccer match
Mexico banned traveling fans from games following the riot in Queretaro, a measure used by Argentina, Brazil, and Colombia, but has been questioned by experts because fans still travel and violence continues on the streets.
Although every effort was made, the death toll has been high: 157 in Brazil between 2009 and 2019, 136 in Argentina over the past 20 years, and at least 170 in Colombia over the past decade.
Several experts agree that measures tend to ignore academic studies or social background factors, such as unemployment, inequality, and drug and alcohol abuse.
"Toxic masculinity" is at the root of the problem experts say.
The game of football provides a venue where men compete to gain power over rivals, especially on their own territory, through physical force.
There has been an increase in violence since the end of the COVID-19 restriction and the return of fans to stadiums.
Since Feb 12, at least nine incidents have been reported in Brazil, including the shooting death of a Palmeiras fan and the stoning of team buses, in which players were injured.