Tourists on 60 Day Waiting List to Visit to Chiang Mai's Doi Inthanon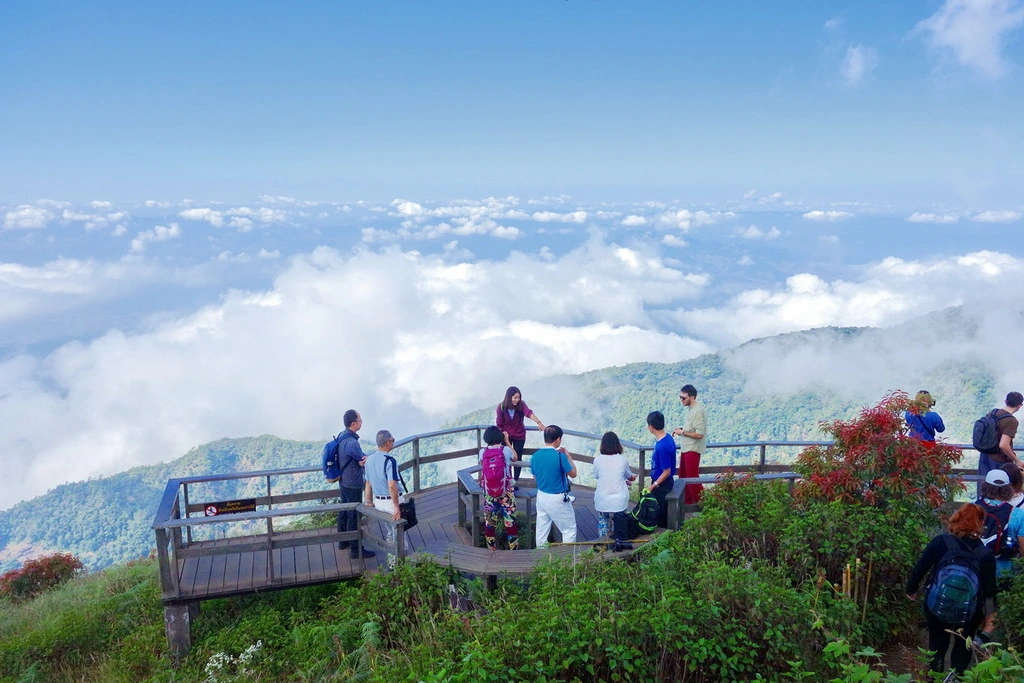 Atop Thailand's tallest mountain, Doi Inthanon, in Chiang Mai Province temperatures plunge to a freezing 5 degrees Celcius at dawn. Thousands of tourists are now lining up to make their way to the peak of the mountain.
There are reports that frost has formed on the mountain's peak, adding to the appeal for many across Thailand who have never seen frost before.
Doi Inthanon National Park Head Kriengkrai Chaiwiset told CityNews that the park is so busy that visitors must book a visit 60 days in advance via Que-Q or the park's website. Before visiting, visitors must have a vaccination card or ATK results 72 hours before entry.
In spite of this, park authorities say that on most days (not weekends or holidays) it could be possible to visit. In the event of cancellations, which happen on most days, visitors may still be able to enter Kiew Mae Pan and use tents and other facilities.
Meanwhile, local authorities have begun easing Covid-19 restrictions on the sale of alcohol in five districts of Chiang Mai Province. Covid-19 restrictions easing order was issued by Chiang Mai governor Prachon Pratsakul yesterday, effective tomorrow.
Alcohol is permitted in districts that have already been opened to tourists. The five are Muang, Chom Thong, Doi Tao, Mae Taeng, and Mae Rim.
For restaurants to qualify, they must meet the government's Covid-Free standards and serve alcohol only between 11 am and 2 pm and 5 pm to 11 pm. Also, live bands are permitted so long as they do not mix with customers and do not have more than five members.
Entertainment places and massage parlours, as well as restaurants in other districts or those that don't meet the rules, remain closed.
Health authorities have prescribed a set of safety standards for different types of venues referred to as COVID-FREE settings. Among the requirements for restaurants are that tables be placed at least 1-2 metres apart and separated by partitions.
Serving at half capacity for air-conditioned restaurants and 75% for open-air ones, a maximum one-hour stay for patrons, and fully vaccinated employees, who also must take antigen tests every seven days.
Other Chiang Mai News: