Tina Turner, 'Queen of Rock 'N' Roll' Dies at 83
Tina Turner, the irresistible singer and stage performer who paired with husband Ike Turner for a spectacular run of smash singles and live shows in the 1960s and '70s, and who survived her horrific marriage to triumph in middle life with the chart-topping "What's Love Got to Do With It," has died at the age of 83.
Turner died Tuesday at her home in Küsnacht, near Zurich, following a protracted illness, according to her management. She gained Swiss citizenship a decade ago.
Few celebrities have travelled as far and overcome as much as Anna Mae Bullock, who was born in a segregated Tennessee hospital and lived her latter years on a 260,000 square foot house on Lake Zurich.
She became a superstar on her own in her 40s, at a time when most of her peers were on their way down, despite being physically beaten, emotionally traumatized, and financially destroyed by her 20-year relationship with Ike Turner, and remained a top concert draw for years following.
"How do we say goodbye to a woman who took ownership of her pain and trauma and used it to help change the world?" According to Angela Bassett, who played Turner in the 1993 biopic "What's Love Got to Do With It,"
"Through her bravery in telling her story, her commitment to staying the course in her life, no matter the cost, and her determination to carve out a space in rock and roll for herself and others who look like her, Tina Turner demonstrated to those who lived in fear what a beautiful future filled with love, compassion, and freedom should look like."
The "Queen of Rock 'n' Roll" was one of the world's most popular entertainers, with fans ranging from Mick Jagger to Beyoncé to Mariah Carey. She was known for a core of pop, rock, and rhythm and blues favorites: "Proud Mary," "Nutbush City Limits," "River Deep, Mountain High," and the hits she had in the '80s, including "What's Love Got to Do with It," "
Her rumbling contralto that could smoulder or burst, her striking smile and prominent cheekbones, her palette of wigs, and her muscular, quick-stepping legs were all hallmarks.
She sold over 150 million records worldwide, won 12 Grammys, was inducted into the Rock and Roll Hall of Fame alongside Ike in 1991 (and on her own in 2021), and was honoured at the Kennedy Centre in 2005, with Beyoncé and Oprah Winfrey among those honouring her.
In 2021, her life became the subject of a film, a Broadway musical, and an HBO documentary, which she dubbed her public farewell.
Until she divorced her husband and revealed their backstory, she was renowned as the voracious on-stage counterpart to the steady-going Ike, the leading woman of the "Ike and Tina Turner Revue."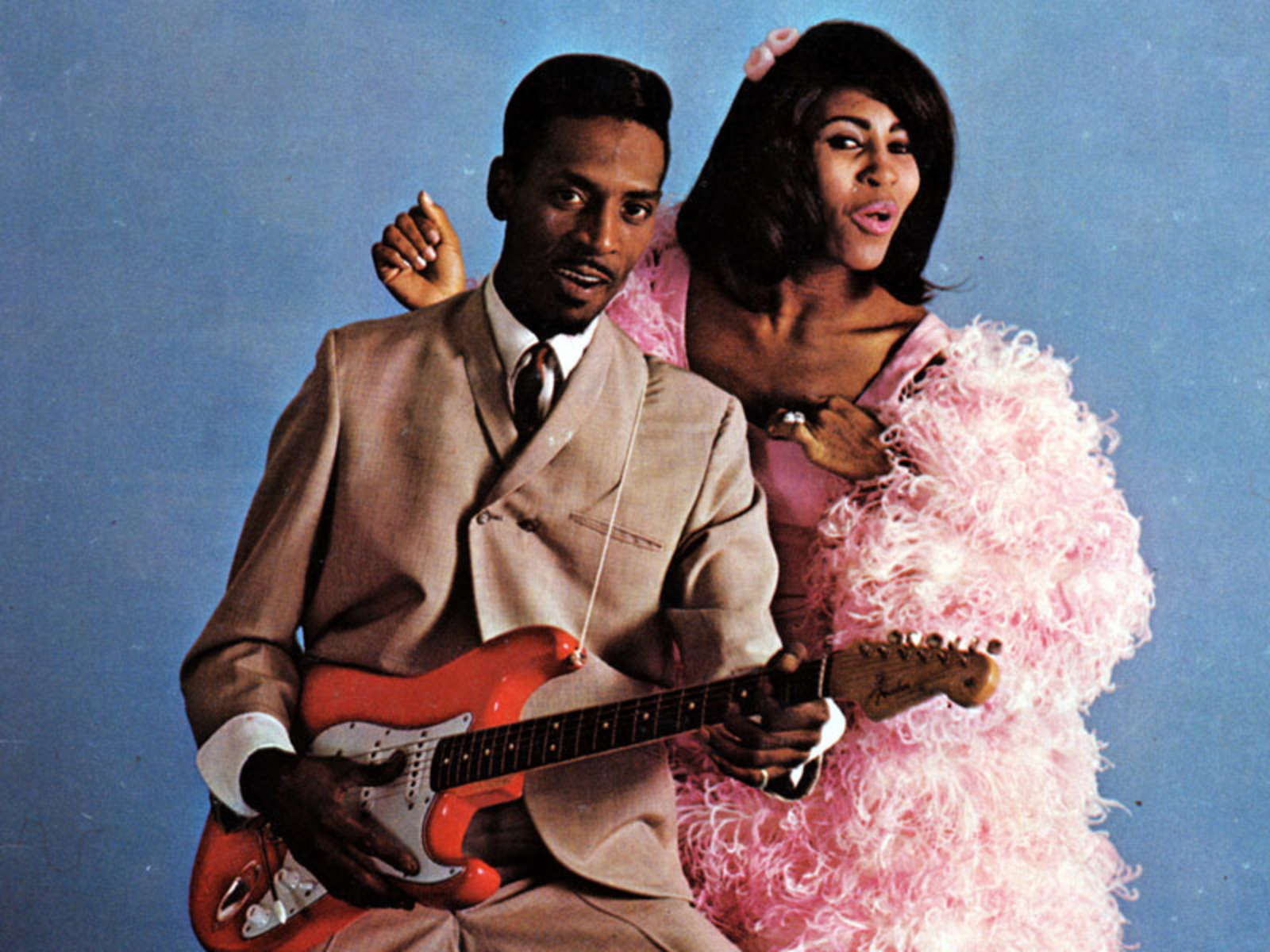 Ike was the first to be announced and ran the show, selecting the content, the arrangements, and the backing vocalists. They travelled nonstop for years, in part because Ike was frequently low on cash and unwilling to miss a show. Tina Turner was obliged to continue performing despite bronchitis, pneumonia, and a collapsed right lung.
At times, Ike was to blame for her troubles.
Ike began beating her not long after they met, in the mid-1950s, as she wrote in her biography, "I, Tina," and only became more brutal with time. He would throw boiling coffee in her face, suffocate her, or beat her until her eyes swelled shut, then rape her if she provoked him. He shattered her jaw before one of her shows, and she went on stage with her mouth full of blood.
She cited her burgeoning Buddhist beliefs in the mid-1970s with giving her a sense of power and self-worth, and she ultimately fled in early July 1976, terrified both of being with Ike and of lasting without him.
Tina snuck out of their Dallas hotel room while Ike slept, with only a Mobil credit card and 36 cents, to kick off a tour commemorating the country's bicentennial. She dashed across a neighbouring highway, nearly missing a speeding truck, to find another motel.
"I looked at him (Ike) and thought, 'You just beat me for the last time, you sucker,'" she wrote in her autobiography.
Tina Turner was one of the first celebrities to speak openly about domestic abuse, transforming herself into a heroine for battered women and a symbol of strength for all.
Ike Turner did not deny mistreating Tina, but he attempted to blame Tina for their problems. When he died in 2007, his ex-wife's spokesman commented simply, "Tina is aware that Ike passed away."
Fans of Ike and Tina were unaware of this during the couple's prime. The Turners were a popular act throughout the 1960s and into the 1970s, evolving from bluesy ballads like "A Fool in Love" and "It's Going to Work Out Fine" to flamboyant interpretations of "Proud Mary," "Come Together," and other rock songs that helped them achieve crossover popularity.
They opened for the Rolling Stones in 1966 and 1969, and were featured singing a passionate version of Otis Redding's "I've Been Loving You Too Long" in the Stones' 1970 documentary "Gimme Shelter." Bassett and Laurence Fishburne gave Oscar-nominated performances in "What's Love Got to Do With It," based on "I, Tina," but she refused to view the film because reliving her years with Ike was too painful.
The remix of "Proud Mary," initially a tight, mid-tempo smash for Creedence Clearwater Revival, by Ike and Tina helped define their sexual image. Tina began with a few spoken lines about how some people liked to hear songs that were "nice and easy" against a soundtrack of funky guitar and Ike's crooning baritone.
"But there's this one thing," she cautioned, "you see, we never do anything nice and easy."
"We've always done it nice — and rough."
Turner's career, however, appeared to be over by the end of the 1970s. Her debut solo CD had failed, and her live concerts were primarily confined to the cabaret circuit. Desperate for work and money, she accepted to tour in South Africa during a boycott of the country due to its racist apartheid rule.
Rock stars aided in her recovery. Rod Stewart persuaded her to perform "Hot Legs" with him on "Saturday Night Live," while Jagger, who openly copied some of Turner's on-stage movements, performed "Honky Tonk Women" with her on the Stones' 1981-82 tour. At a listening party for his 1983 album "Let's Dance," David Bowie told guests that his favourite vocalist was Tina Turner.
"She was inspiring, warm, funny, and generous," Jagger said in a tweet on Wednesday. "She helped me so much when I was young, and I will never forget her."
She recorded a scratchy version of "Let's Stay Together" in EMI's Abbey Road studios in London, where she was more popular than in the United States at the time. By the end of 1983, "Let's Stay Together" had been a hit throughout Europe and was on the verge of becoming a hit in the United States.
John Carter, an A&R executive at Capitol Records, persuaded the label to sign her and produce an album. Among the songs performed was an introspective pop-reggae ballad co-written by Terry Britten and Graham Lyle, which Tina initially dismissed as "wimpy."
"I just thought it was some old pop song, and I didn't like it," she explained later of "What's Love Got To Do With It."
Turner's "Private Dancer" album was released in May 1984 and sold over eight million copies. It had multiple big songs, including the title song and "Better Be Good To Me." It won four Grammys, including record of the year for "What's Love Got to Do With It," the song that came to define her post-Ike persona.
In her memoir, she remarked, "People look at me now and think what a hot life I must have lived — ha!"
Even with Ike, it was difficult to misinterpret her as a romantic. Her voice was never "pretty," and love songs were never her speciality, owing in part to her lack of experience. She was born in 1939 in Nutbush, Tennessee, and claims she received "no love" from either her mother or father.
After her parents divorced, she moved frequently between Tennessee and Missouri, staying with various relatives. She was sociable, loved to sing, and as a teenager frequented St. Louis' blues bars, where Ike Turner and his Kings of Rhythm were regulars.
Tina didn't like his appearance the first time she met him, at the Club Manhattan.
"Then he got up onstage and picked up his guitar," she recalled in her autobiography. "He hit one note, and I thought, 'Jesus, listen to this guy play.'"
Tina quickly made her move. Ike Turner was alone on stage during interval at a neighbouring Club D'Lisa gig, playing a blues melody on the keyboards. Tina recognized the song, "You Know I Love You," by B.B. King, and grabbed a microphone to sing along.
Tina recalled that a surprised Ike exclaimed, "Giirrllll!!" and demanded to know what else she could do. She consented to join his group against her mother's misgivings. In 1962, he married her and changed her last name to Tina, inspired by the comic book heroine Sheena, Queen of the Jungle.
Tina did achieve success on her own during Ike's unusual leniency. She provided a screaming lead vocal to Phil Spector's colossal production of "River Deep, Mountain High," which was a disappointment in the United States when it was released in 1966, but a hit internationally and later a standard.
She also appeared in the 1975 film adaptation of The Who's rock opera "Tommy." Recent cinematic appearances include "Mad Max Beyond Thunderdome" and a cameo in "What's Love Got to Do with It."
Craig collaborated with saxophonist Raymond Hill, and Ronald collaborated with Ike Turner. (Craig Turner was discovered dead in an apparent suicide in 2018). Tina Turner announced in her memoir "Tina Turner: My Love Story," published later that year, that she had gotten a kidney transplant from her second husband, former EMI record executive Erwin Bach.
Turner's life appeared to be an argument against marriage, but her life with Bach was a love tale Tina would not have imagined possible when she was younger. When she travelled to Germany for record promotion in the mid-1980s, he picked her up at the airport.
He was a decade her junior — "the prettiest face," she claimed of him in the HBO documentary — and the desire was reciprocal. She married Bach in a civil ceremony in Switzerland in 2013.
"It's that happiness that people talk about," Turner said at the time, "when you wish for nothing, when you can finally take a deep breath and say, 'Everything is good.'"