Gunman in Chiang Rai Kills 3 People, Including 4-Year-Old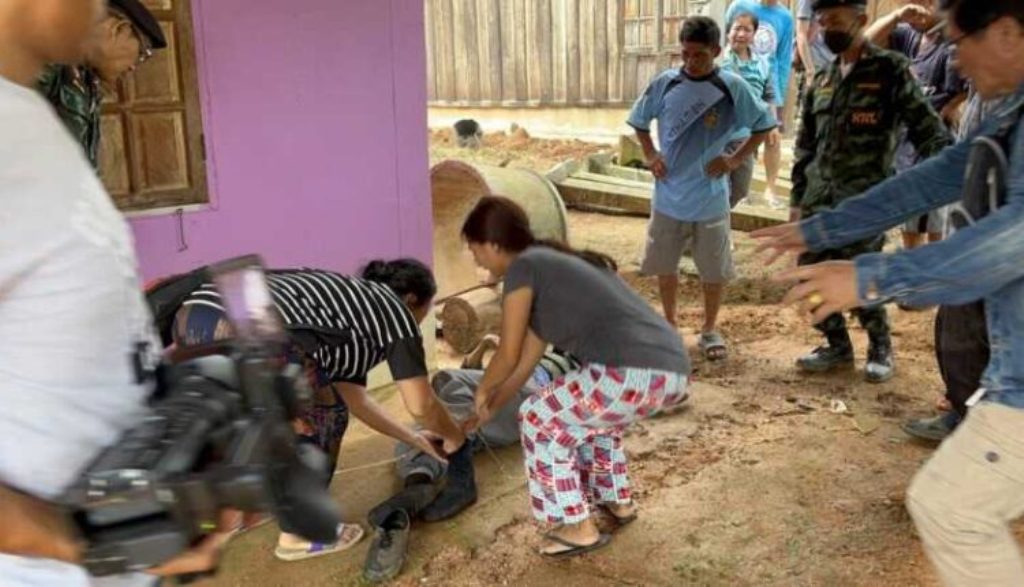 Three people have been killed, including a 4-year-old girl and three others injured by a crazed gunman in the Mae Suai district of Chiang Rai.
The gunman, identified
as Mr. Anucha Jabo, 26
, was arrested and is currently in police custody, facing multiple first-degree murder charges.
According to local villagers, Mr. Anucha approached a group of people in the village and
opened fire
with a 5 gauge shotgun.
 Mr. Jala Jalo, 38 years old, was shot and killed immediately. Mrs. Nabo Yapa, 45 years old and 4-year-old Punnada Jawo died while being taken to the hospital.
The 2 injured people were identified as Mrs. Lea Japue, 61, who was seriously injured. She was taken to Chiang Rai's Prachanukroh hospital.
Miss Jirada Yapa, 21, suffered minor injuries and was able to return home.
Mr. Manop Boonyuenkul
, the local headman, said that Mr. Anucha had been unemployed for a long time, was addicted to
methamphetamine
, and was also an alcoholic.
He was reportedly abusive to his mother and belligerent to local villagers.
According to the police, Mr. Anucha stole the shotgun from the previous headman and 50 shells.
He allegedly admitted to the shootings and blamed his methamphetamine addiction for his actions.
Illegal Migrants Arrested in Chiang Rai
In other Chiang Rai news, a Pha Muang Task Force patrol detained a group of migrants not far from the border.
On Friday morning, they were detained while walking toward a waiting pickup truck on the road at Pha Mee village in tambon Wiang Phang Kham of Mae Sai district.
There were 11 illegal border crossers from Myanmar and one guide.
According to the migrants, they crossed into Thailand through a natural border crossing. They were headed to Bangkok for jobs. They were all detained pending legal action and deportation.