The Role of Physiotherapy in Recovery from Personal Injury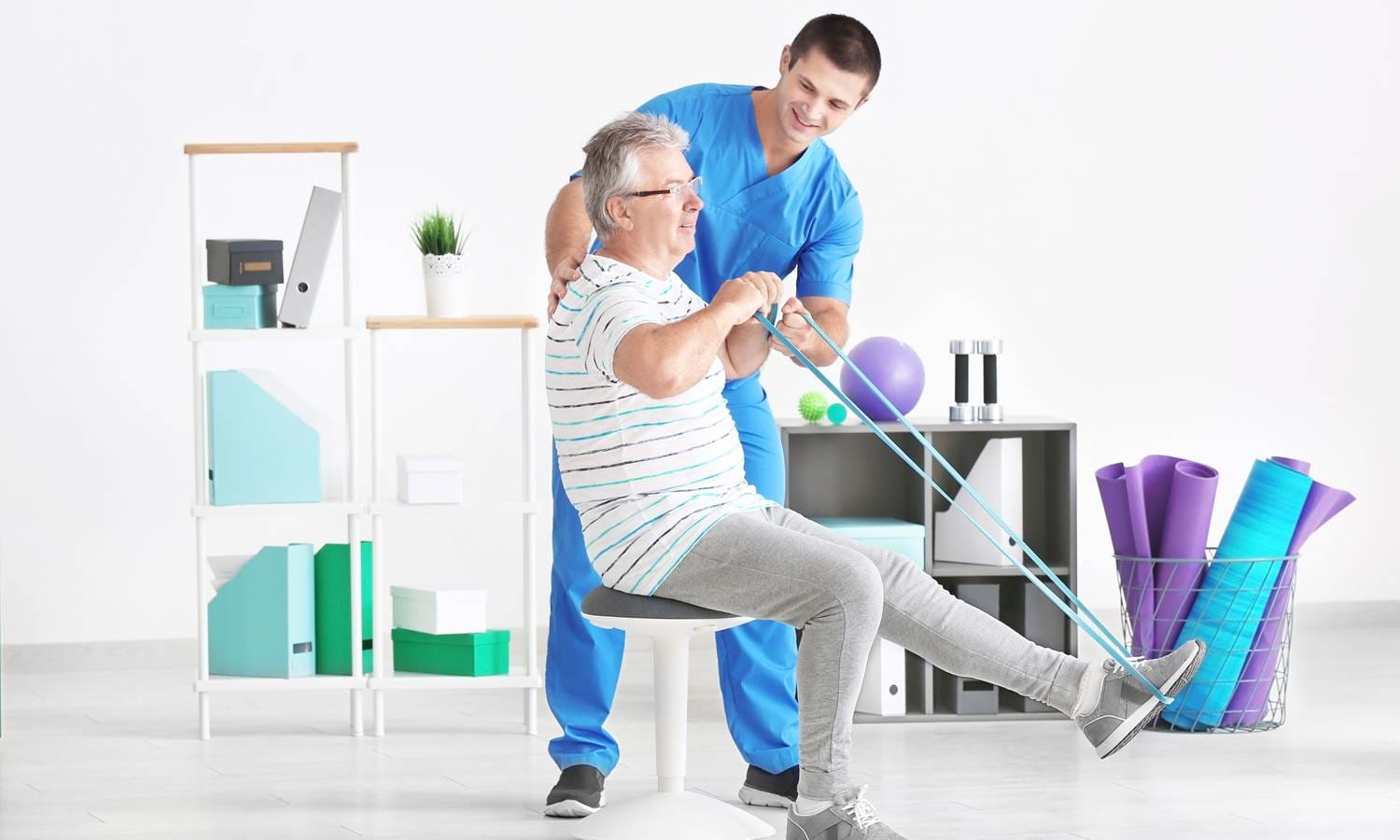 Following an accident, including a car crash, slip-and-fall, or another incident, you might face a personal injury following or trauma. Ongoing pain, loss of range of motion, muscular weakness, and other problems are common with back and neck injuries, fractures, whiplash, and other injuries associated with accidents. When a personal injury interferes with your ability to perform the tasks of daily living, your doctor might refer you to physiotherapy or physical therapist.
Addressing ongoing pain, muscular weakness, stiffness, and other continuing problems is a vital part of the recovery process. Physiotherapy is a term that is often used interchangeably with physical therapy, but there are a few subtle differences. However, both are typically provided by physical therapists within or outside of hospitals and rehabilitation clinics. Physiotherapy can play a critical role by helping people regain strength and flexibility and facilitating their recovery.
Understanding Personal Injury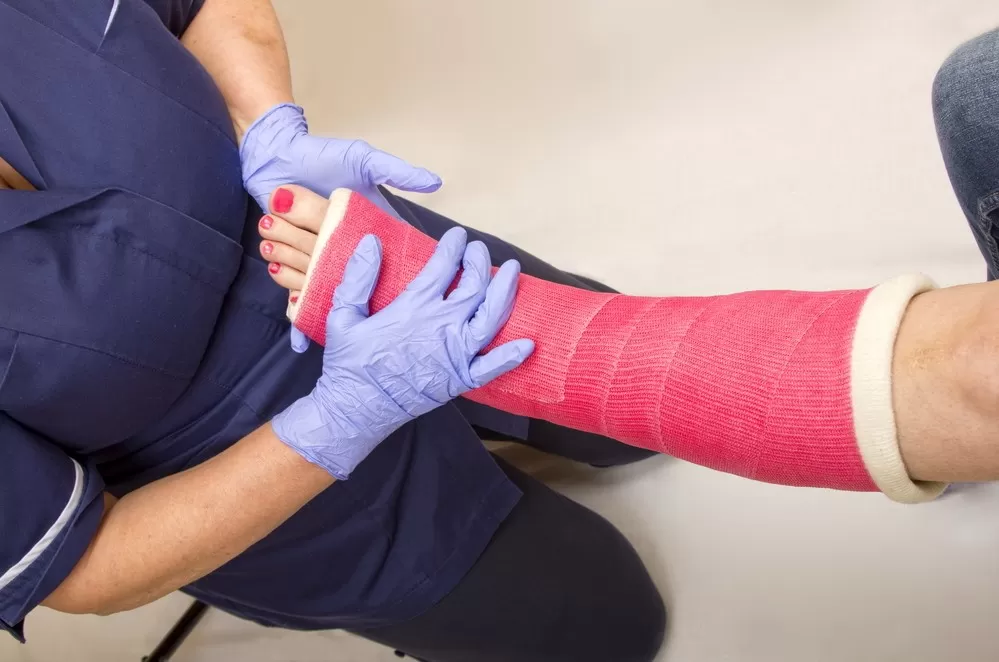 When injuries are the result of someone else's negligent or intentional conduct, personal injury law might play a role. Personal injury is a legal term that refers to injuries a victim suffers because of the negligence or intentional acts of others for which the victim can pursue compensation through a claim against the responsible party. These claims are civil actions that allow victims to seek justice by holding the at-fault parties accountable for their conduct and recovering economic and non-economic damages to place them in a similar position to what they were in before their accidents.
The following are some common types of injuries that can occur because of negligent or intentional behavior and form the basis of a viable injury claim:
Traumatic brain injuries (TBIs)
Whiplash
Face, neck, and skull fractures
Paraplegia or quadriplegia
Rib fractures
Thoracic injuries
Arm and wrist fractures
Hip and pelvic fractures
Femur fractures
Lower leg fractures
Ankle and foot fractures
Soft tissue injuries
Many of these injuries might require intervention by physiotherapists and physical therapists to help facilitate the victim's recovery. Certain severe injuries might lead to permanent and life-altering disabilities. In those cases, physical therapy can help disabled victims improve their quality of life and enable greater independence.
The following are some of the common types of incidents that can lead to serious injuries requiring physiotherapy:
Car crashes
Motorcycle accidents
Truck collisions
Pedestrian accidents
Bicycle accidents
Slip, trip, and fall accidents
Workplace accidents
Construction accidents
Dog bites
Defective products
Assaults
Sports injuries
Here's a look at the role of physiotherapy in the treatment of common injuries arising from accidents.
What Is Physiotherapy?
In Europe, physiotherapy is the same as physical therapy, and the two terms are also frequently used interchangeably in the U.S. However, there are a couple of subtle differences between physiotherapy and physical therapy. Physiotherapy involves a more hands-on approach to treatment while physical therapy involves physical exercises and recommendations to improve physical function.
Many physiotherapists incorporate massage, electrical stimulation of muscles, stretches, joint manipulation, stretches, and recommendations for lifestyle changes into their therapeutic approach in addition to providing exercise recommendations. [1] Some physiotherapists might also incorporate complementary medicine practices, including dry needling or acupuncture. The approach taken by physiotherapists is holistic and considers overall functioning to improve quality of life.
How Physiotherapy Relates to Personal Injury
When people sustain injuries and seek medical attention at the hospital or with their primary care physician, their treating medical professionals might refer them to physiotherapists after providing acute care. Physiotherapists often work as a part of a patient's treatment team to help them fully recover or reach maximum medical improvement. For someone who is seriously injured because of the actions of someone else, physiotherapy might enable them to regain independence and enjoy a better quality of life.
In a case study of a 25-year-old woman who suffered whiplash and lower back injuries in a rear-end collision, the woman was treated in the emergency department before being discharged. She experienced continued headaches, muscle stiffness, and a loss of her range of motion and went to see her primary care physician (PCP).
Her doctor referred her to physical therapy and reported trouble with completing the tasks of her office job, reading, and driving because of pain symptoms. Before her accident, the woman was athletic and participated in marathons. She was diagnosed with a whiplash-associated disorder, grade II following an examination.
She underwent three, 60-minute sessions of physical therapy per week for five weeks with the goal of reducing pain, tingling, and numbness and increasing the range of motion in her neck and back so she could return to performing her normal activities and working without pain. At the end of treatment, the patient rated her improvement as complete and reported she was able to perform both the tasks of her job and the activities she enjoyed in her personal life just as she had before her accident. [2]
Benefits of Physiotherapy
Injured patients might benefit from physiotherapy in multiple ways. Some people might return to a similar level of functioning as how they functioned before their accidents. For people with serious, lifelong injuries, physiotherapy might help to increase independence and increase muscular strength. For example, people who have suffered spinal cord injuries and paraplegia might receive physical therapy focused on building muscle strength in their upper bodies to allow them to complete transfers and other activities of daily living and live more independently.[3]
The following are some benefits patients might receive from physiotherapy:
Pain reduction/elimination
Increased range of motion
Increased stamina
Improvements in muscular strength
Potential avoidance of the need for surgery
Reduced reliance on pain medication
Better physical fitness
Improved cardiovascular health
Increased independence
Better life quality
Tailoring of Physiotherapy Treatment
Physiotherapists do not take a one-size-fits-all approach. Instead, an individual's treatment plan will be tailored to their needs based on the findings of an assessment. Physical therapy is different for each patient even when they share diagnoses or have similar injuries. The physiotherapist will evaluate the patient's pain levels, range of motion, baseline strength, injury type, and needs when creating an individualized treatment plan.
The duration of treatment, the number of recommended sessions, and the particular therapeutic modalities involved will be based on the patient's needs, abilities, and pain. Exercises that might be recommended will be structured to not place too great of a load on the muscles while increasing strength.
Physical therapists evaluate the patient's progress throughout treatment and make adjustments as needed. This is done through regular progress tracking. The therapist might add exercises or additional modalities or remove some based on the progress the patient is making.
The Patient's Role During Physiotherapy
Patients are responsible for following all of the recommendations provided by their physical therapists, including incorporating lifestyle changes, performing recommended at-home exercises, and attending all appointments. A patient will not enjoy improvements if they are unwilling to put in the work. A physiotherapist can't magically increase a patient's functioning when the patient fails to work their treatment plan.
This includes following each step of the recommended exercises and pushing through pain if necessary. It also involves paying attention to maintaining correct form and posture while completing repetitions and taking rest breaks between sets as recommended. Making sure to stay hydrated and eating nutritious foods are also important.
Finally, the importance of maintaining a positive mindset can't be overstated. Patients who remain positive while undergoing a physical therapy program are likelier to achieve better outcomes from their treatment.
Physiotherapy plays an important part in a patient's recovery process following an injury. A physical therapist will work closely with other members of the patient's treatment team to facilitate greater independence, strength, stamina, and flexibility. By following all treatment recommendations, you might enjoy better outcomes, including a better quality of life. If you are also pursuing compensation for your injuries through the legal process, completing all treatment recommendations you are provided can also help to strengthen your claim and make it likelier that your case will succeed.
References
[1] Pedersen, B.K. & Saltin, B. (2015). Exercise as medicine: Evidence for prescribing exercise as therapy in 26 different chronic diseases. Scandinavian Journal of Medicine & Science in Sports, (25) 1-72.
[2] Stanhope, C. (2018). A case report: Physical therapy management of a 25-year-old female experiencing a whiplash injury and low back pain. Physical Therapy Scholarly Projects, 642.
[3] Sweat, S. (n.d.) Spinal Injuries Caused by Car Accidents. Accessed on June 4, 2023. https://www.victimslawyer.com/spinal-injuries-caused-by-car-accidents.html