Thailand's B2B Startups Lead to Tourism Renaissance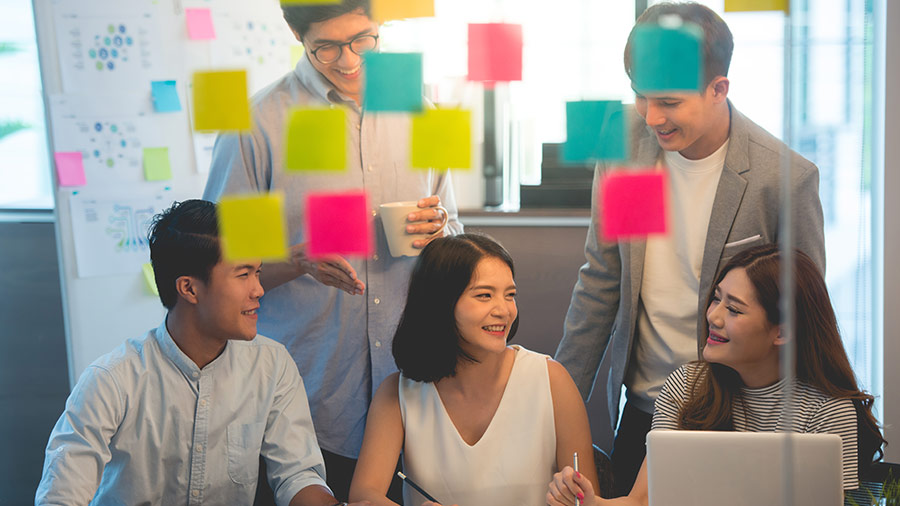 Thailand's tourism industry has long been a major contributor to the country's economy. Travel bans and border closures brought on by the COVID-19 epidemic have had a substantial impact on the sector, nevertheless, as evidenced by the steep drop in visitor numbers.
In spite of these difficulties, Thailand's startup ecosystem has become a significant force for innovation and expansion in the travel and tourist industry. In this new era of travel, B2B leads are now more crucial than ever. Startups are transforming business processes for hotels, airlines, and other travel service providers with innovative B2B solutions.
Startups are using technology to connect customers and businesses, which is speeding growth and improving the travel experience for all parties.

The Rise of Startup-led Tourism in Thailand
One of the many industries being revolutionized by Thailand's burgeoning startup environment is travel and tourism. Many businesses in Thailand are utilizing technology to offer inventive solutions that improve the travel experience for both domestic and foreign tourists. These businesses are crucial to Thailand's economy since they have a significant impact on the growth of the tourism industry.
Innovations in Thailand's Travel and Tourism Industry
Startups are creating innovative solutions to improve travellers' journeys, and the tourism industry is no exception. Online travel agencies (OTAs) and smartphone apps are two notable breakthroughs. Tourists now have easier access to trip planning and booking thanks to OTAs, and smartphone apps provide real-time information and customised recommendations.
Online Travel Agencies (OTAs)
One of the most significant trends in Thailand's tourism business that is being pushed by startups is the use of online travel agents, or OTAs. With the help of these websites, travellers can plan and book trips much more easily by being able to book hotels, flights, and other travel services all in one place. Visitors may quickly and affordably plan their entire trip using OTAs like Agoda, Traveloka, and Booking.com.
Popular OTAs in Thailand
Agoda is among the most well-known OTAs in Thailand. The company has expanded to become one of the largest online travel agents in the world since its start in 2005. With more than 2 million properties worldwide, including hotels, resorts, and vacation rentals, Agoda makes it simple for visitors to choose the best lodging for their needs.
In 2012, Traveloka, another well-known OTA in Thailand, opened operations there. On the website, you can book flights, accommodations, and leisure activities all in one place. Tourists may easily search and compare prices to get the best deals on travel services.
Booking.com, a well-known OTA, offers a vast selection of housing choices, from costly hostels to lavish villas. Because it provides individualised recommendations based on the user's travel preferences and previous reservations, the website is a popular choice for tourists seeking individualised travel experiences.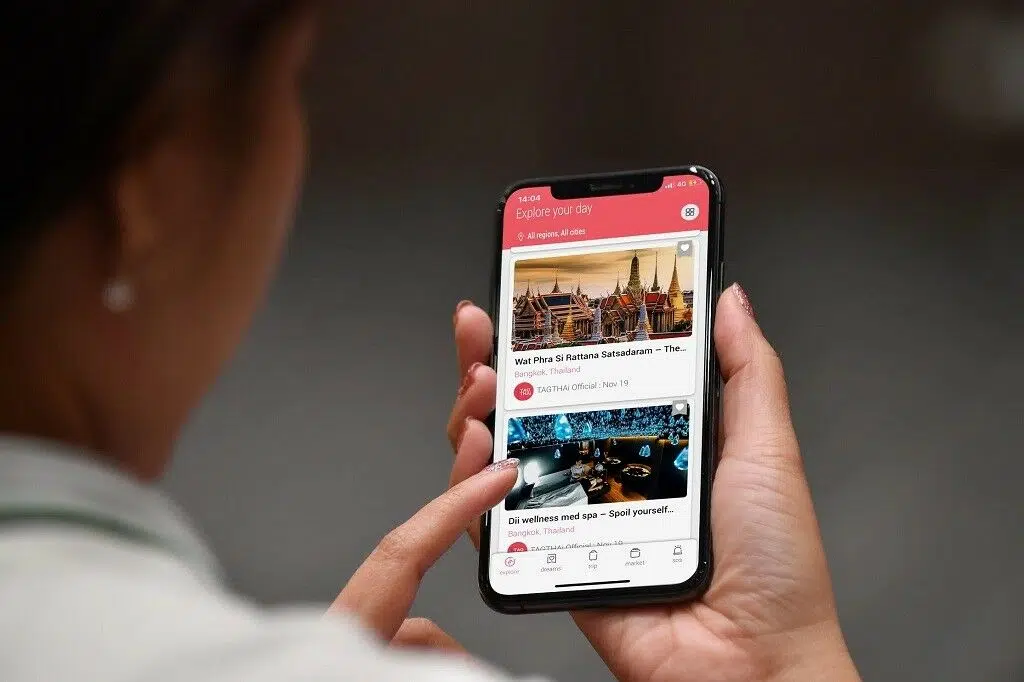 Mobile Apps
Mobile applications are transforming travellers' experiences by offering tailored guidance and up-to-date information. Users have access to a variety of activities, nearby attractions, and other travel-related services thanks to these apps.
Popular Travel Apps in Thailand
In Thailand, Wongnai is a well-liked app that provides individualised recommendations for close-by eateries, coffee shops, and pubs. The software makes it easier for users to evaluate and review neighbouring establishments, assisting tourists in selecting the best places to eat and drink.
Eatigo is another popular programme that offers discounts at Thai cafes and restaurants. Because it allows users to search for restaurants based on location, cuisine, and price, the app is a well-liked alternative for vacationers on a tight budget.
With the help of the app GetYourGuide, tourists may access a wide range of experiences and activities in Thailand, including outdoor activities and city tours. With real-time data on events and locations, the app makes it easy for passengers to plan their itineraries.

The Impact of Startups on Thailand's Tourism Industry
The emergence of startups has had a huge impact on Thailand's tourism industry. Startups have been able to create solutions that improve the travel experience for tourists and expedite business processes for travel suppliers by combining technology and creativity.
For instance, OTAs have made it simpler to plan and book travel while also giving accommodations and other travel service providers a platform to interact with potential clients. Travellers may now discover new places and activities with the use of smartphone apps, enhancing the appeal and diversity of the travel sector.
In Thailand's tourism industry, startups have also played a critical role in increasing sustainability. Startups are assisting in preserving Thailand's natural beauty and cultural heritage for future generations by creating eco-friendly solutions and encouraging responsible travel habits.
The Future of Startup-led Tourism in Thailand
Future predictions indicate that startup-driven tourism will expand in Thailand. Demand for creative and sustainable travel solutions is probably going to increase as the nation recovers from the COVID-19 pandemic and travel restrictions are eliminated.
As a result, startups are expected to keep creating novel technology and solutions that improve the travel experience and stimulate industry growth. The potential for innovation in the travel and tourism industry is limitless, from virtual reality experiences to AI-powered travel aides.
Conclusion
By developing cutting-edge technologies and solutions to enhance the travel experience for tourists, Thailand's startup-led tourism renaissance is revolutionizing the nation's tourism industry. Through online travel agencies and mobile apps, startups are facilitating easier travel planning for tourists. Startups are also using environmentally friendly solutions to promote sustainability in Thailand's tourism industry.
The need for inventive and environmentally friendly travel solutions will probably grow as travel limitations are loosened, and startups are expected to keep developing cutting-edge technology and solutions to satisfy this demand.
With potential future developments like virtual reality experiences and AI-powered travel aids, the future of startup-led tourism in Thailand appears promising. In general, this new era of travel is offering novel approaches to enhance traveller experiences and promote business growth, which is encouraging.