Thailand Tracks Smugglers After 450Kg of Heroin Seized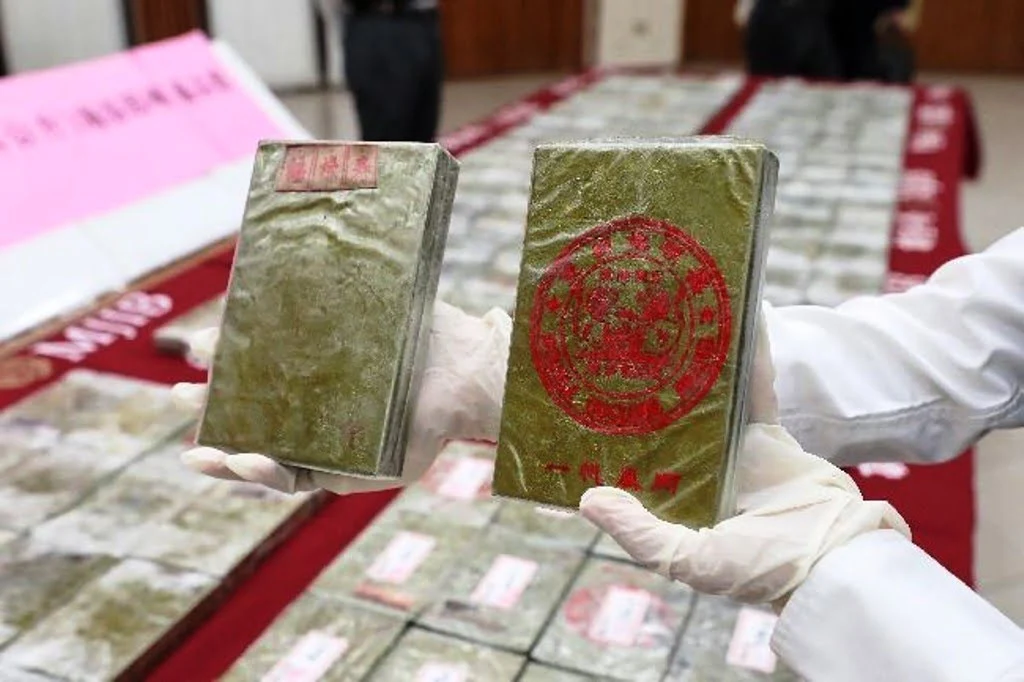 Thailand's Narcotics Suppression Bureau (NSB) has joined forces with the Office of the Narcotics Control Board and the Customs Department to investigate a drug trafficking network that brought more than 450 kilograms of heroin into Taiwan last month.
The NSB commissioner, Pol Lt Gen Sarayut Sa-nguanphokhai, said the three agencies would work together to find the smugglers.
A tip-off led the police to learn that the drugs were being trafficked from Thailand in September.
New Taipei City police seized 446.8kg of heroin yesterday, law enforcement officials told the Taiwan News, in the country's largest bust in the history of the drug.
At a news conference at police headquarters in Banciao District, lead prosecutor Chen Hsu-Hua said police raided a warehouse in Taishan District on Oct 20 after receiving information that the building was used to stockpile drugs.
Among the logs found in the warehouse were compartments that contained 1,172 bricks of heroin weighing 450 kilograms, that could be sold for US$179.9 million (about 5.9 billion baht), Mr. Chen said.
Heroin for Golden Triangle
After interviewing suspects from the facility, investigators identified and detained others, including seven against whom the office has opened a trial proceeding on narcotics, and filed criminal charges with mandatory labor demands of no less than three years in addition to prison terms, the official said.
According to the lead prosecutor, an arrest warrant has been issued for a man named Lin, the main suspect who is believed to have fled to China. According to Mr. Chen, Lin is likely the link between Taiwanese drug dealers and Long Ge, a man who runs a drug cartel that traffics heroin out of the Golden Triangle region of Thailand, Laos, and Myanmar.
Premier Su Tseng-chang, who presided over the news conference, said there was significance to both the quantity and purity of the heroin.
Su said that the alleged narcotics ring had the hallmarks of a sophisticated organization. "Fortunately, good overcame evil," he declared, adding the National Police Agency would present awards to officers involved in the operation.
Former Criminal Investigation Bureau commissioner Hou You-Yi, the mayor of New Taipei City, said: "I busted many drug operations when I worked in the police, but I have never seen anything like this."
He said the bricks' markings suggest the heroin is of high purity.