Thailand 's 100 Million Covid-19 Vaccine Target May Fall Short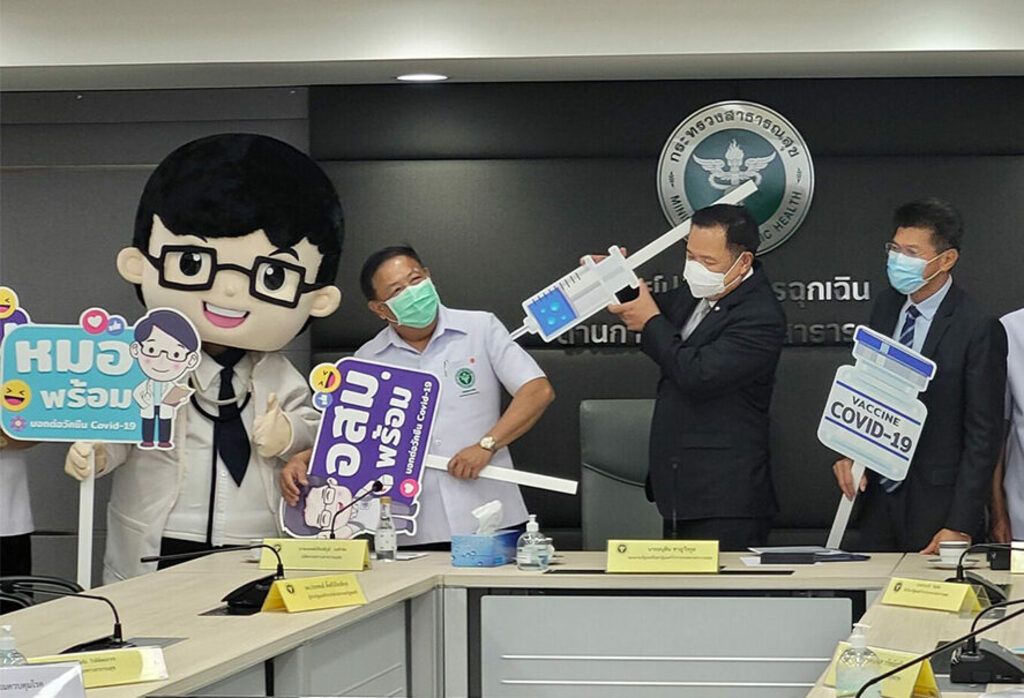 There is a real possibility that Thailand may fail to meet its target of administering 100 million doses of the Covid-19 vaccines. Presently the Thai Government is administering Pfizer, AstraZeneca and Moderna Covid-19 vaccines.
According to the latest figures from the Centre for Covid-19 Situation Administration (CCSA), 95,261,358 doses have been given, covering 68% of the population with one or more doses.
The health department administered 730,201 shots on Saturday. It is likely that a repeat of that number within the next 24 hours will leave the country short of the 100-million-dose target.
A 10-day campaign by the Public Health Ministry from Nov 27 to Sunday aimed to reach 100 million doses. A final tally will be released by the CCSA on Monday.
Though the target is unlikely to be achieved, government spokesman Thanakorn Wangboonkongchana said Prime Minister Prayut Chan-o-cha was satisfied with the country's Covid-19 situation and reminded everyone to remain vigilant.
According to the spokesman, the prime minister hopes the 100 million targets will be reached by year's end.
Approximately 70,000 people are hospitalized
Reports indicate that 71,482 people were treated for Covid-19 at hospitals on Saturday, including 1,263 serious cases and 328 patients on ventilators.
Covid-19 cases have totalled 2,141,241 since the pandemic began early last year, with 2,048,815 recovering completely. Almost all of the cases have been logged since April 1, when the third wave of Coronavirus began.
Since the onset of the pandemic, 20,944 people have died.
On August 18, Covid-19 killed 312 people in the kingdom, the all-time highest for a 24-hour period. Most cases were recorded on August 13, when 23,418 people died.
The Public Health Ministry announced on Sunday morning that Thailand had recorded 27 new deaths related to the Coronavirus and 4,704 new cases during the previous 24 hours. Caseloads fell back below 5,000 after hitting 5,896 on Saturday.
After recovering from the Coronavirus, 6,149 Covid-19 patients were discharged from hospitals on Saturday.