Thailand, Myanmar Collaborate on Drug Trafficking on Border Regions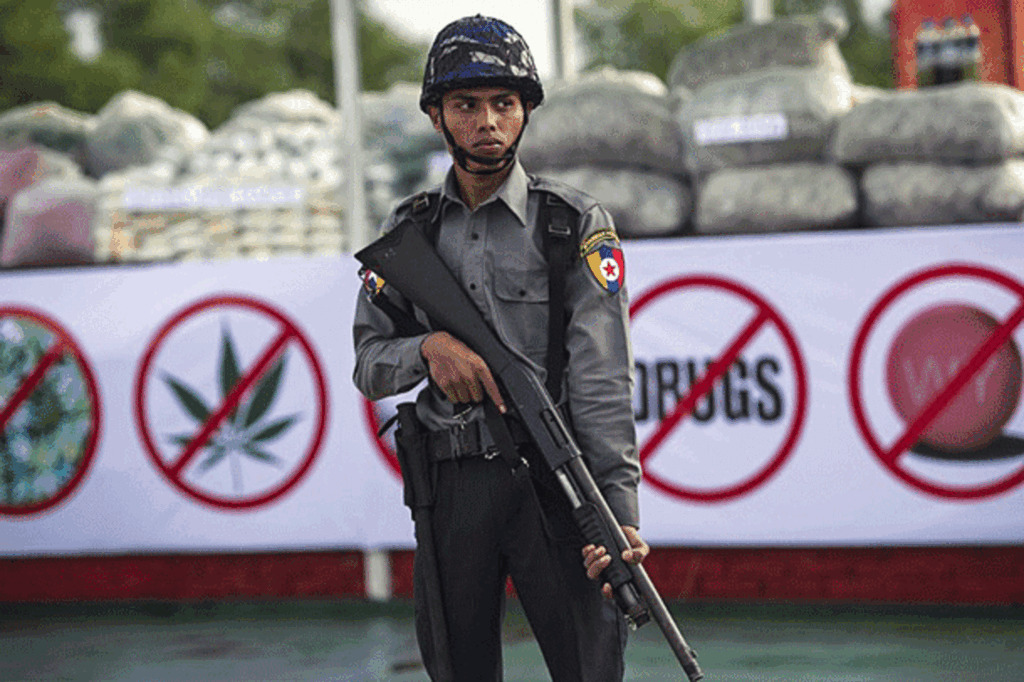 Thailand and Myanmar military and police have agreed to collaborate in combating drug trafficking along the border.
Thailand's General Chalermpol Srisawat, and Myanmar military leader, General Min Aung Hlaing, co-chaired a meeting of the Thai-Myanmar High-Level Committee in Rakhine State.
The meeting was to strengthen military ties between the two countries, maintain peace, and address border security issues.
The two sides are also said to have reaffirmed their commitment to return refugees fleeing fighting in Myanmar and survey and demarcate borders.
Gen. Chalermpol also reported that a military patrol seized 142,000 meth pills in two sacks from the Mekong river's bank in Nakhon Phanom province. Nobody was detained.
The military patrol deployed along the river bank spotted two long-tail boats landing. Soldiers said 2 men were spotted carrying sacks from one of the boats to the river bank.
When patrol approached, the two men fled on the other boat, leaving one boat behind.
The patrol discovered 142,000 meth pills in the two sacks during the search. As evidence, the long-tail boat was seized.
Meanwhile, a 41-year-old Uzbek woman was arrested at Phuket Airport with over two kilograms of cocaine.
On Friday, police from Sakhu station, customs officers, and immigration officers arrested Shoira Rakmonova on the first floor of the airport's customs checkpoint after discovering eight plastic bags totaling 2.23kg of cocaine hidden in her laptop bag.
Three mobile phones were also discovered inside, according to Sakhu police chief Pol Col Kanchawit Phorprasit.
According to police, the woman flew alone from Doha, Qatar, to Phuket on a direct flight. Customs officers searched her after receiving information that she was a suspicious person.
When police discovered the illegal drug, they charged her with bringing a Class 2 drug into the kingdom.
The suspect was turned over to Sakhu police for further investigation.
Thailand to Extradite American Over $100 Million Stock Fraud Case