Thai Tourists don't Need to Show a Pre-Departure Covid-19 Test to Visit India from Next Week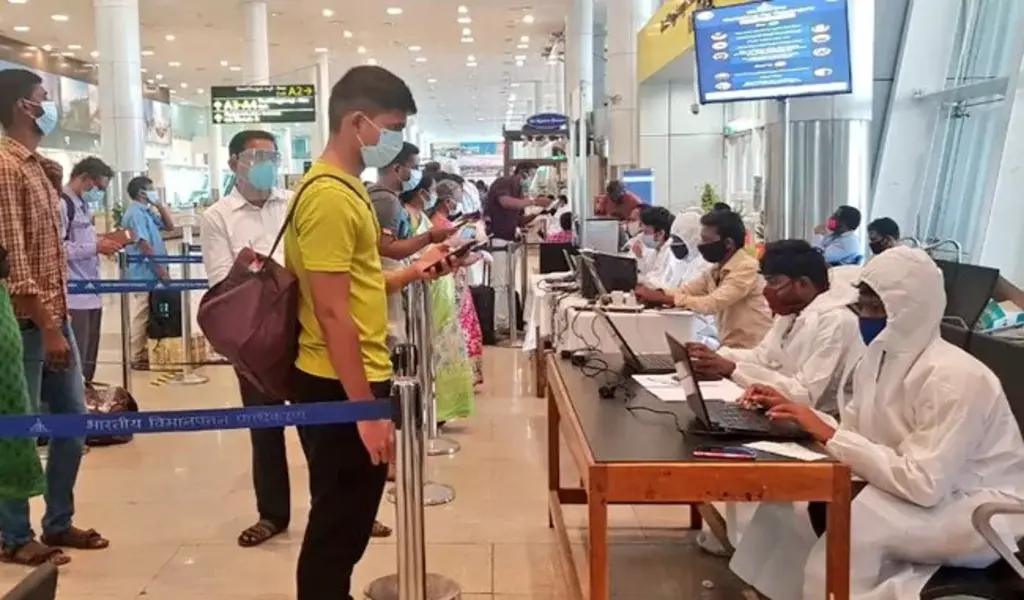 (CTN News) – Starting next week, visitors from Thailand won't need to file a self-health declaration form or provide a Covid-19 test record to enter India.
Beginning February 13, visitors from Thailand, China, Hong Kong, Japan, South Korea, and Singapore won't need to provide any documentation of a pre-departure Covid test or complete a self-health declaration form on the "Air Suvidha" site before traveling to India.
According to Union Health Secretary Rajesh Bhushan, the Indian government has made this decision due to these nations' consistent and considerable drop in the trajectory of Covid cases over the previous month.
Bhushan said that the Ministry of Civil Aviation is updating its policies for foreign arrivals as a result of the decline in Covid cases in a letter to Rajiv Bansal at the Ministry of Civil Aviation.
He referenced the most recent data from the World Health Organization, which shows a worldwide decline in newly confirmed cases of the disease of 89% during the preceding 28 days.
Less than 100 new instances are recorded each day, according to Bhushan, who also pointed out that India is seeing a steady decline in Covid cases.
The note said…
In light of the foregoing, the ministry is revising its "Guidelines for International Arrivals," eliminating the prerequisites for pre-departure Covid-19 testing and the uploading of a self-health declaration to the "Air Suvidha" portal of the Ministry of Civil Aviation, which apply to international travelers arriving from/via China, Singapore, Hong Kong, the Republic of Korea, Thailand, and Japan.
Randomly testing 2% of all incoming travelers, regardless of their origin, will continue as a preventative measure to track the spread of mutant strains of SARS-CoV-2 among overseas travelers visiting India.
The Covid problem is being actively managed by the Ministry of Health, which also often changes its recommendations for visitors from outside.
Related CTN News:
Pakistan has Agreed With IMF on Conditions for Releasing $1.1 Billion in Critical Funding