Thai Army Denies Punishing Whistleblower for Exposing Graft
Col Winthai said Sgt Narongchai also faces disciplinary and criminal action for his absence from work. Not for exposing the alleged graft.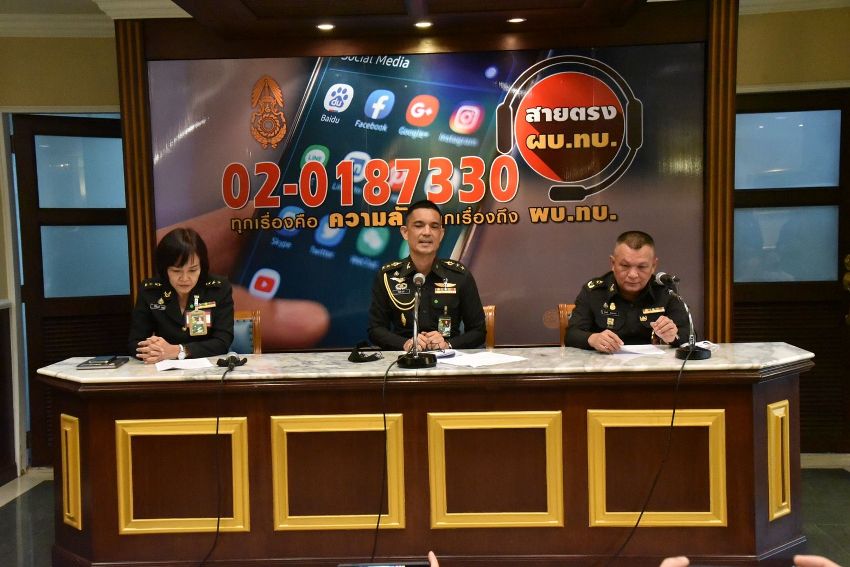 An Thai Army spokesman in Thailand has denied reports that a whistleblower is facing punishment for exposing alleged graft in an army unit. Army spokesman Col. Winthai Suvaree said the charges are related to another offense.
Col. Winthai  told reporters that whistleblower Sgt. Narongchai Intharakawee faces disciplinary and criminal action for dereliction of duty. Which is in violation of the Military Disciplinary Act, Col Winthai told a press briefing on Thursday.
According to previous media reports, Sgt. Narongchai, who serves as a budget clerk at the army Ordnance Department, claimed he has been intimidated, threatened and faces punishment for exposing graft at the centre involving military allowances.
He said this forced him flee and seek protection from the House committee on legal affairs; justice and human rights; and bring the matter to the attention of the media.
Col Winthai said the army has a policy of ensuring justice for all personnel. He said army personnel can lodge complaints through official channels in the military chain of command.
Army panel also investigates its self
In the case of Sgt Narongchai, he lodged a complaint directly with army chief Apirat Kongsompong. General Apirat also recently set up a complaints hotline. General Apirat then set up a panel to look into the alleged graft and wrapped its probe at the end of last month.
The panel found there were grounds to the graft allegation. General Apirat then instructed the panel to forward the case to the National Anti-Corruption Commission (NACC).
The spokesman insisted the army will not protect any wrongdoer, because the army is also a damaged party in the alleged graft.
Col Winthai said Sgt Narongchai also faces disciplinary and criminal action for his absence from work. Not for exposing the alleged graft. In September last year, Sgt. Narongchai allegedly disrespecting a superior.
A disciplinary panel was set up to look into the matter, and decided to put him in detention for seven days on March 18-24 this year, the Bangkok Post reports.
However, Sgt Narongchai evaded detention, fled and now faces disciplinary and criminal action. The army charged him with dereliction of duty.
Protection urged for whistleblowers
Society must protect whistleblowers from prosecution, reprisals and threats to encourage more to come forward, anti-corruption bodies have urged.
Speaking at a seminar aimed at persuading members of the public to report corrupt practices, Anti-Corruption Organisation of Thailand director Mana Nimitmongkol said that even though the overall situation has improved according to the latest global Corruption Perception Index in which Thailand's ranking has risen to 96 from 101 last year, the country still has a long way to go.