Symptoms Of Omicron and Delta Variant Are Known as Deltacron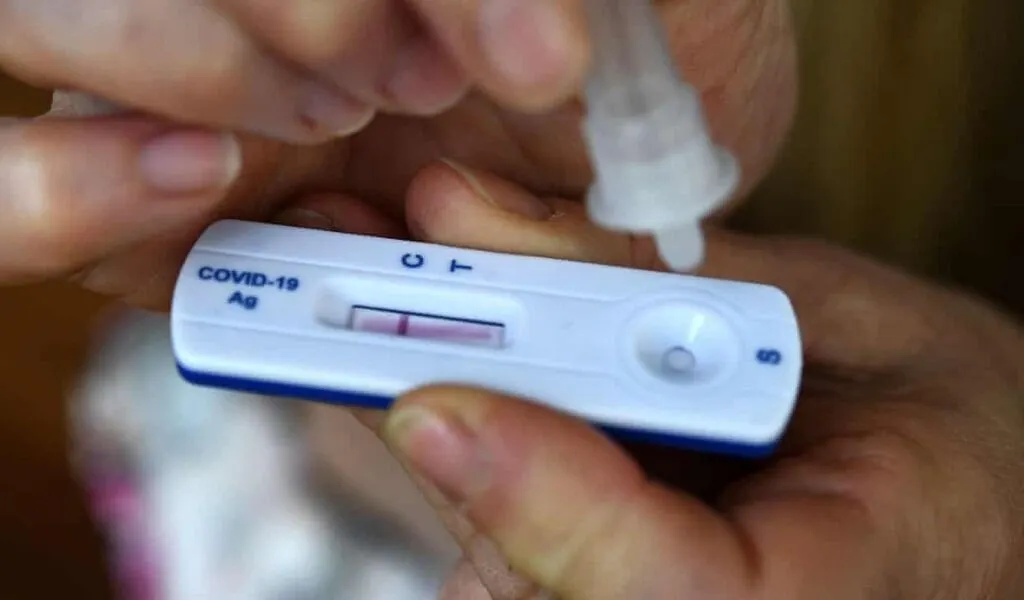 Researchers recently discovered a new coronavirus variant that is a combination of the omicron variant and the delta variant of the novel coronavirus.
The new variant – called "deltacron" – combines the spike protein of the omicron variant with the "body" of the delta variant, according to a new study posted to the medRxiv website on Tuesday.
Must Read: WHO Warns Of New COVID Variant 'Deltacron' Spreading In Europe
The top delta variant symptoms
In the late summer and early fall of 2021, the delta variant spread across the country, delaying the return of normalcy.
At that time, the Food and Drug Administration published a list of the eight delta variant symptoms to watch for:
Fever and chills.
Sore throat or cough.
Low energy and fatigue.
Headaches.
Nausea.
Loss of sense of smell.
Loss of sense of taste.
Symptoms like a common cold.
The top omicron variant symptoms
After the delta variant cases started to dip, normality seemed to be just around the corner. I reported for the Deseret News that on Thanksgiving weekend in 2021, scientists announced the appearance of the omicron variant, which had spread in Africa and across Europe before reaching the United States.
By January, symptoms of the omicron variant had emerged. Using data from the Zoe COVID Symptom Study, Business Insider identified the following top 14 omicron variant symptoms:
Runny nose.
Headache
Fatigue.
Sneezing.
Sore throat.
Persistent cough.
Hoarse voice.
Chills or shivers.
Fever.
Dizziness.
Brain fog.
Muscle pains.
Loss of smell.
Chest pain.
Helix's Chief Science Officer, William Lee, told USA Today that the deltacron variant does not pose a specific threat to human life due to the low number of cases.
According to USA Today, the fact that there aren't that many cases and that even the two we saw are different suggests it won't get to a concerning level. ay.
Also Check: