Subway Restaurant In Smithfield, RI Is Struck By A Car, Killing 1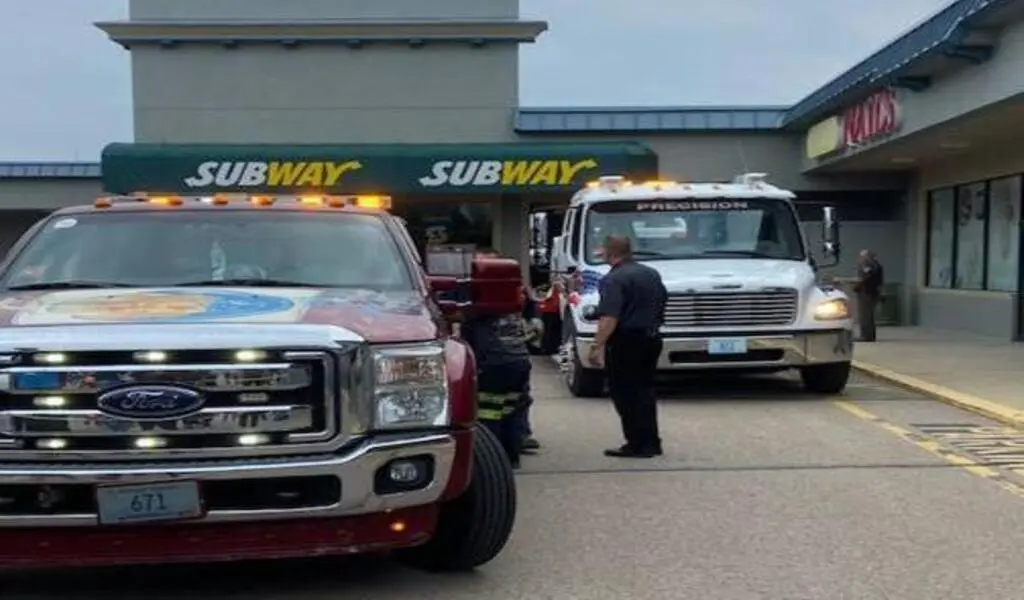 (CTN News) – A tragic accident occurred in Smithfield, Rhode Island, on Wednesday, when a car crashed into a Subway restaurant, killing one person and injuring several others as a result of the collision.
In the accident, the car was completely engulfed in the building before hitting the building's back wall, causing significant damage to the Subway and to a nearby Planet Fitness gym.
After arriving at the scene of the accident, Deputy Fire Chief Steven Quattrini reported that they found two people trapped under the car when they reached the scene.
Several people were rushed to nearby hospitals for treatment by Subway emergency services as a result of the incident. The Smithfield police department responded to the incident shortly before 3 p.m. on Putnam Pike in Smithfield.
In the accident, Dan Silva and his wife were members of the Planet Fitness gym that was damaged as a result of the crash. During an interview with the media after the crash, Silva said that he has seen people speeding around the accident site in the past.
The straightaway is a bit of a straight shot, and people tend to speed a little bit as they go through, he explained.
During the evening of Wednesday night, both the Subway and Planet Fitness locations were closed.
According to Quattrini, the cause of the crash is still under investigation, but it appears that the driver of the vehicle was speeding at the time of the incident.
Around 9 p.m., crews were seen boarding up the hole left in the Subway at around the time of the incident that took place on Wednesday night.
This tragedy has left the community in shock and in mourning for those who have been affected by the accident.
In order to prevent accidents like this from occurring in the future, we should always drive safely and obey traffic laws in order to prevent accidents like this from Subway occurring.
It is with a heavy heart that we send our condolences to the victims of this horrible incident.
SEE ALSO:
Thailand Celebrates Pride Month with Vibrant Parades and Advocacy