Soldiers in Chiang Rai Province Seized 5 Million Meth Pills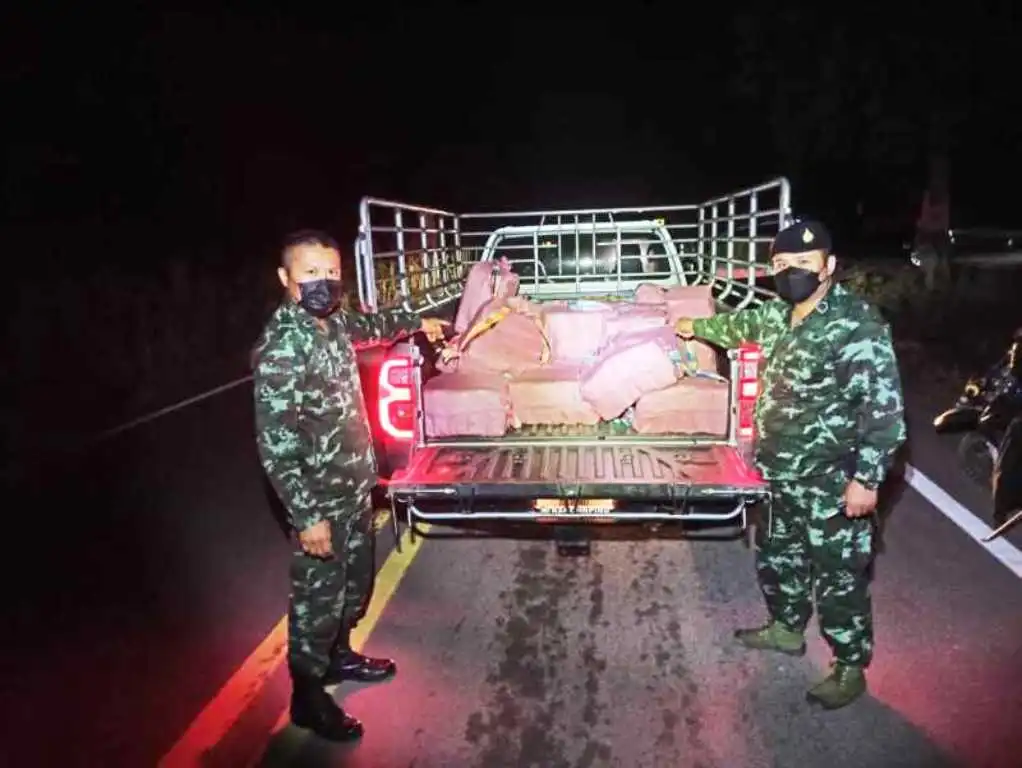 Soldiers from the Pha Muang Task Force arrested a 25-year-old man and seized 5 million meth pills found in his pickup after a 20-minute pursuit in the Wiang Kaen district of Chiang Rai province early on Monday morning.
Major General Narit Thawornwong, commander of the Pha Muang Task Force, said that the suspects fled from a checkpoint at Ban Huai Han in Tambon Por at approximately 2 am driving a silver Toyota pickup truck.
He was apprehended in Ban Santi Patana after a 20-minute chase. In the back of the pickup truck, soldiers found 25 sacks containing 5 million meth pills aka (Yaba).
Choke-Anan Sawatchart, 25, of Wiang Pa Pao district of Chiang Rai, was identified as the driver.
The suspect told authorities that he was among several drivers employed in turns to deliver drugs from the border region to deeper inside Thailand. Wiang Kaen lies at the border of Laos, in Chiang Rai province's easternmost district.
Meanwhile, in eastern Thailand, an arrest was made after 10 kilograms of crystal meth was discovered in the vehicle of a man, his wife, and their nine-year-old daughter, who was also in the vehicle in Thong Pha Phum district of Kanchanaburi province.
They were arrested after the earlier arrest of a couple with 32,000 meth pills in the Muang district of Kanchanaburi on Oct 27.
They reported Mr Sombat's alleged involvement in the drug trade. His movements were then monitored resulting in his arrest.