Shooting At Alabama Teen's Birthday Party Results In 4 Deaths And Many Injuries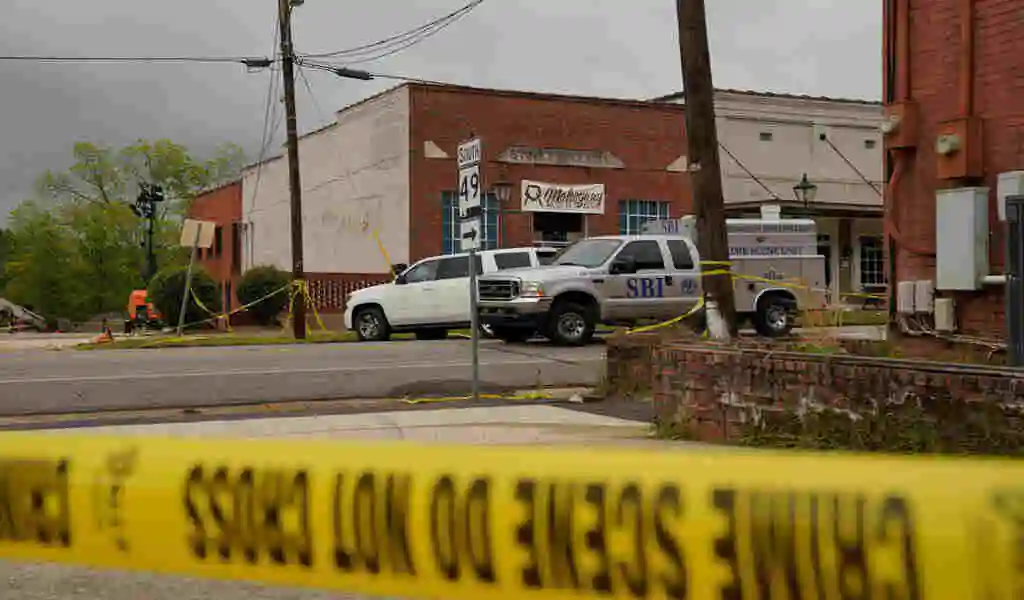 (CTN News) – A group of investigators gathered evidence Sunday at an Alabama dance studio where four people were killed and several others injured in a shooting at a teenage birthday party Saturday night.
A shooting occurred in Dadeville at approximately 10:30 p.m., according to Sgt. Jeremy Burkett of the Alabama Law Enforcement Agency. Initially, there was no confirmation of the cause of the shooting. A suspect was not immediately in custody.
In a press conference held on Sunday morning, Burkett stated that four lives were tragically lost in this incident and that a number of injuries had been sustained.
It is approximately 57 miles (92 kilometers) northeast of Montgomery, Alabama, where the shootings occurred.
After regaining his composure, Dadeville Police Chief Jonathan L. Floyd addressed the press conference.
"What we have experienced is something that no community should have to endure. I would appreciate your patience. Despite the fact that it is going to be a long process, Floyd earnestly requests your prayers.
Investigators continued to enter and exit the Mahogany Masterpiece dance studio in Dadeville's compact downtown for more than 12 hours following the shooting. Officials from the city and county milled about the Tallapoosa County Courthouse less than a block away, where the American and Alabama flags were lowered to half staff.
According to Pastor Ben Hayes, the chaplain for both the Dadeville Police Department and the local high school football team, the majority of the victims are teenagers, since the shooting occurred at a 16-year-old's birthday party. Small towns with few serious crimes have been rocked by the shooting.
Students in Tallapoosa County schools will have access to counseling Monday, according to school superintendent Raymond C. Porter.
"This morning, I mourn with the residents of Dadeville and my fellow Alabamans. In a statement posted on social media, Alabama Governor Kay Ivey stated: "Violent crime has no place in our state, and we are closely monitoring the developments by our law enforcement agencies."
According to the White House, President Joe Biden has been briefed on the incident. The White House has been in contact with local officials and law enforcement to offer support.
Dadeville has been the scene of multiple shootings in recent years at least twice. News outlets reported that five people were injured in July 2016 during a shooting at the American Legion hall, and that a man was later charged with five counts of attempted murder.
SEE ALSO:
Sudanese Army, Rivals Battle For Control, Killing Dozens