Doctors Blame Social Media for Scotland's Record High Abortion Rate
Doctors have informed the BBC that misinformation regarding contraception on social media may be contributing to Scotland's record high abortion rates. Dr. Sinead Cook of the Faculty of Sexual and Reproductive Healthcare is concerned that social media content is affecting women's decisions.
Between 2021 and 2022, the number of terminations performed in Scotland increased by over a fifth. The number of 16 to 19-year-olds seeking abortion services increased for the first time in 14 years.
There are fears that this is being fueled in part by incorrect and misleading information on apps like TikTok. Videos on the platform make incorrect claims about hormonal contraception, such as the pill, implant, jab, and some forms of coil.
Misinformation on the internet frequently focuses on negative effects.
One TikTok video with over 600,000 views incorrectly claims that hormonal birth control might cause infertility and brain tumours. Another video posted by a social media star with over 300,000 followers states that "birth control is this generation's cigarettes" and that it "ruins our bodies."
Meanwhile, the hashtags #naturalbirthcontrol and #quittingbirthcontrol have received hundreds of millions of views.
While the reasons behind Scotland's record-high abortion rates are unclear, and a variety of factors are likely to have played a role, doctors have expressed alarm about social media disinformation.
The Scottish chair of the Faculty of Sexual and Reproductive Healthcare is Dr Sinead Cook of NHS Grampian. She is concerned that this content is affecting contraception decisions, particularly among young people.
She said she had seen patients who were "terrified of hormonal contraception" because of what they had seen on TikTok while working in a sexual health clinic in the north east of Scotland.
"The biggest concern is that social media is encouraging people to either not start or stop using contraception without really understanding what their other options are," she told BBC Scotland News.
"At the end of the day, the risk is that we'll just see people having unplanned pregnancies, which they really don't want."
The number of abortions performed in Scotland increased from 13,937 in 2021 to 16,596 in 2022. The number of 16 to 19-year-olds seeking abortion services grew as well, rising from 1,480 in 2021 to 1,899 in 2022.
Dr. Cook believes that the spike in abortion rates in Scotland is likely due to a combination of causes, not only a fear of hormones.
"I don't think we know why the numbers have gone up," she remarked. "They've increased among all people of reproductive age, including young people."
She stated that when her team spoke with patients who did not use contraception and were having abortions, several expressed concerns about contraceptive side effects.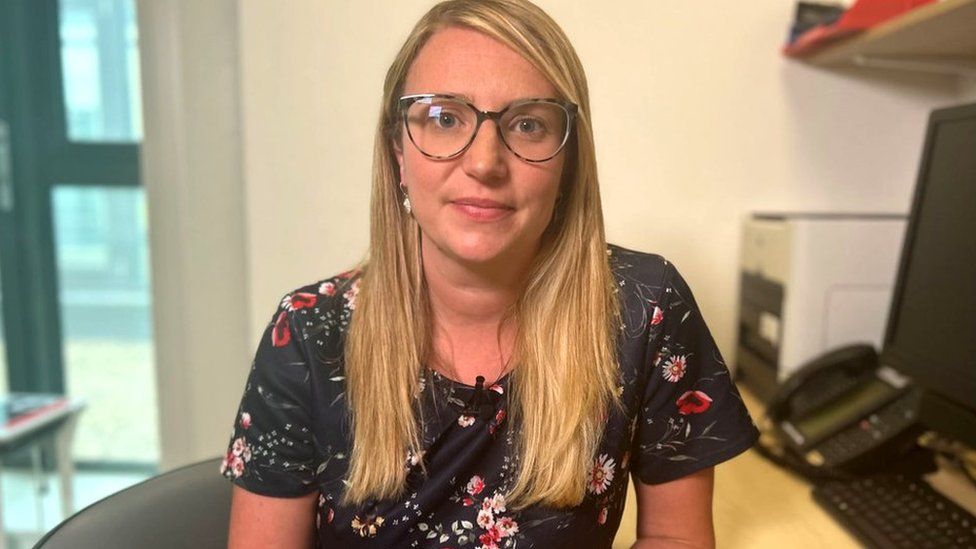 Dr. Cook was speaking to a new BBC iPlayer documentary, Disclosure, on why more women are rejecting hormonal birth control.
The British Pregnancy Advisory Service (BPAS), which offers advice and support to women considering or going through abortions, expressed worry that social media was discouraging people from using hormonal contraception.
According to Lucy Grieve of the charity, over the last year, many people have been "scared off" hormonal contraception as a result of material they have seen on applications such as TikTok and Instagram.
"That undoubtedly plays a role in the rising abortion figures in Scotland," she explained.
The BBC contacted TikTok about several of its platform's videos that include false information regarding the harmful effects of hormonal contraception. TikTok stated that it has assessed the content that had been flagged to it and removed videos that violated its medical misinformation policies.
While social media may be a factor, according to BPAS, the present cost-of-living problem is also causing women to make difficult decisions owing to financial constraints.
"People are having to make the difficult decision to terminate a desired pregnancy," Ms Grieve added. "Will they be able to pay their mortgage?" Can they feed their other children?"
According to BPAS, long wait times for contraception and a lack of sex education for young people may also be factors in the high number of abortions. Condoms are the only form of contraception that can protect against STIs while also preventing pregnancy.
Women are also using social media to express their own experiences with various birth control choices, and there is a growing discussion regarding the negative effects that many people suffer.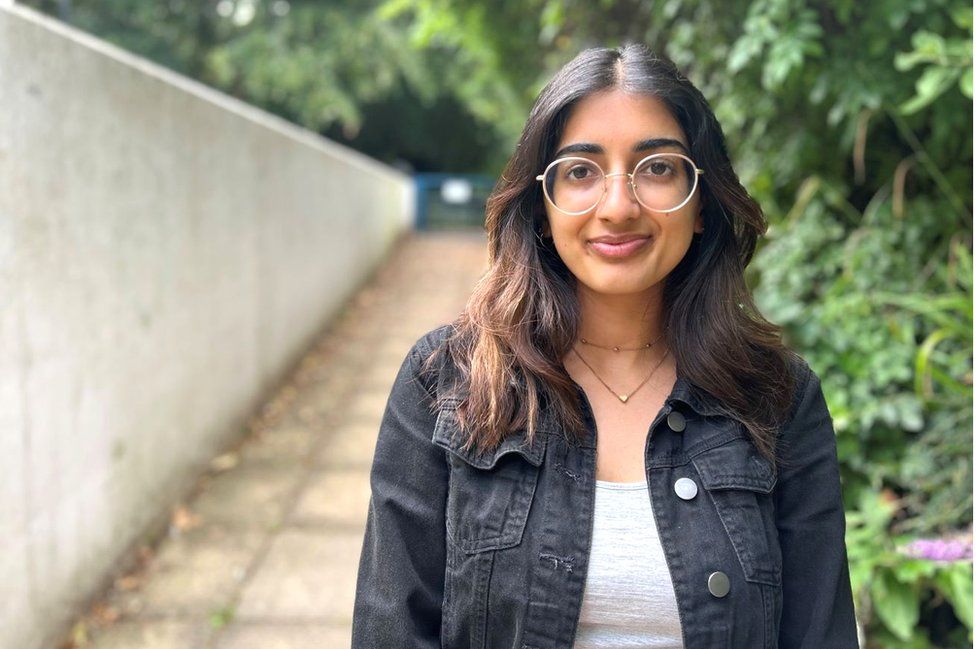 Mariya, from Paisley, had a contraceptive implant implanted in her arm, but she claims the hormones have negatively impacted her mental health. Mariya from Paisley was anxious during her contraceptive implant procedure.
The implant is a tiny rod that sits beneath the skin on the arm and distributes hormones to prevent pregnancy over a three-year period. According to the NHS, it is more than 99% effective.
Mariya, 22, said her anxiousness was "spiralling out of control" while she had the implant.
"I was scared to go outside my flat, scared to go to Tesco, and I was calling in sick to work," she explained. "I almost stopped eating. Looking back, that was undoubtedly one of the saddest periods of my life."
Mariya is just one of hundreds of women who say they have stopped using hormonal contraception owing to negative effects, but similar stories abound on social media. 'I wasn't prepared for a child.'
Matilda, from Leek in Staffordshire, claims that hormonal contraception has had a negative influence on her mental health. Matilda wanted to try something different after having a bad experience with the Mirena coil and having already tried the injection and numerous pills.
The 24-year-old discovered Natural Cycles, which she felt was an alternative to hormonal contraception. It bills itself as digital contraception and claims to have 2.5 million registered customers.
Influencers extensively promote the app, which is not yet advised for use by the NHS and is viewed by some as more of a health benefit than birth control.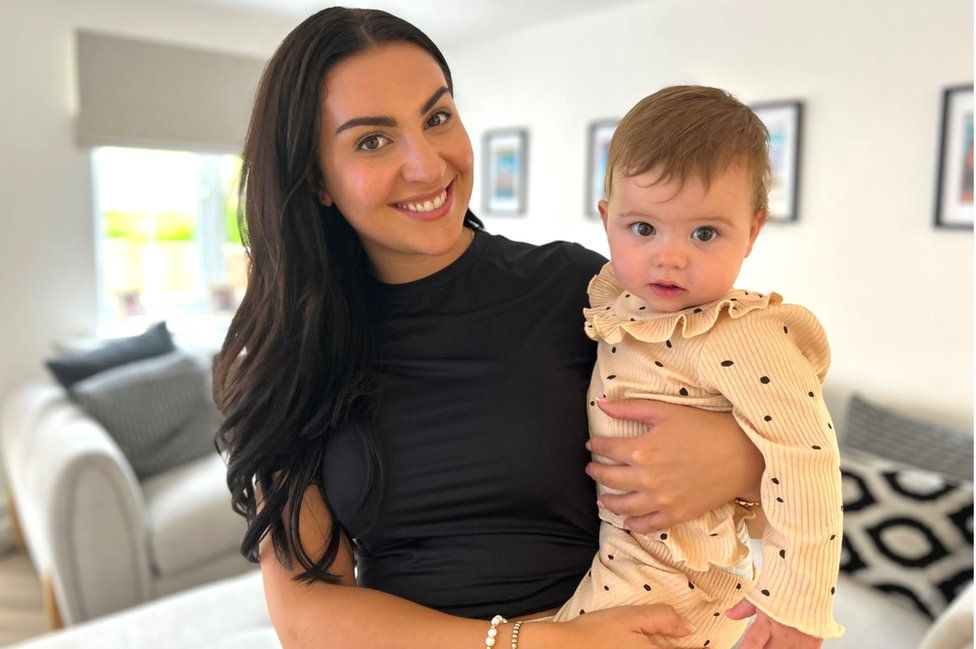 Natural Cycles reveals the fertile window within which someone may fall pregnant by using an algorithm to track and forecast ovulation. Matilda was using a contraceptive app when she became pregnant with Penelope. Every morning, users take their temperature and enter it into the app.
Natural Cycles claims that the app is effective from the start and that it will only display "green days" – when a user can have unprotected sex – when it has enough data.
Matilda was using the app and instantly began acting on its predictions, enjoying unprotected sex on "green days" and avoiding sex entirely on "red days." "I just saw green and red," she explained. Most people believe that when they come to a stop at a traffic signal, red indicates stop and green means go.
"I assumed that because I entered my data, they knew enough about my body and cycle to suspect that I was having unprotected sex." Matilda became pregnant through the app and now has a 10-month-old daughter.
"It just wasn't something I think I was quite ready for at the age I was," she explained. "Obviously, I've come to terms with it now – and I love it – but it was definitely a massive shock."
According to Natural Cycles, no method of contraception is 100% effective even when used precisely. Natural Cycles is 93% effective with usual use and 98% effective with ideal use, according to its website.
"Less than one in every hundred women become pregnant as a result of the algorithm assigning a green day when a user is fertile, and the method's real-life effectiveness is the same as its published rates," it claimed.
Matilda is hesitant to return to hormonal contraception because of her negative experience with the coil.
But, in this age of disinformation, are other women and girls like her getting the knowledge they need to make the best decision for them?