Russia's Role in the Shifting Power Dynamics of Kazakhstan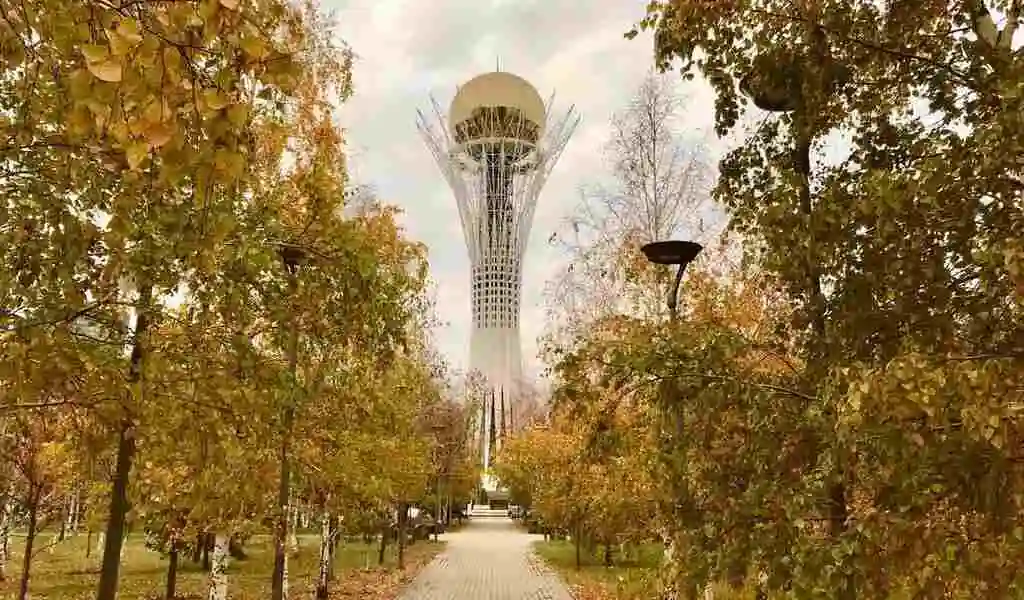 The Russian invasion, as well the protests in Kazakhstan are interrelated.
In the face of unprecedented protests, Kazakhstan's government is facing a new reality. The power dynamics have shifted and policymakers must now adapt to an increasingly assertive citizenry.
Additionally, they must be aware that these developments will affect how they engage with their country in future strategies development.
Russian Invasion Was Expected but Ignored by the United States
Everyone's eyes are on Ukraine as Russian President Vladimir Putin has launched a full-scale invasion against a sovereign East-European country.
It is easy to forget NATO leaders like Joe Biden have been ignoring indications and warnings that had been coming out of Moscow for weeks.
By this time, it had been clear to much of the world that Russia was hostile towards NATO's intent to enlarge itself onto its borders. Yet most Western leaders around the world did nothing but talk tough in an attempt to conceal their inability to act.
Russia's actions are unacceptable and Western leaders should accept the fact that their failures have contributed to this reality. The truth is, we now live with the consequences of a European crisis which could have been avoided.
There should be a great deal of care taken by the United States not to apply the same approach in Kazakhstan.
Russia Poured Troops to try and contain the Protests in Kazakhstan
Ukraine's unfolding situation should be considered in relation to recent events in the region: not just the color revolutions from 2003-2005, but also more recent unrest in Belarus, and particularly Kazakhstan.
Located in central Asia with Russia next door on one side and China on another, Kazakhstan has rarely seen expressions of public discontent across its streets.
However as early as January of this year, unrest around the country was on a rise.
Protesting that spiraled into nationwide rallies followed by violent riots towards Almaty claimed 227 lives.
Thousands were arrested prompting Russian troops to deploy on the border under the Collective Security Treaty Organization (CSTO).
After tensions subsided, it became clear that the international intervention by Russia played a major role in stabilizing the situation in the country.
Following the protests that have stopped, Kazakh President Qasym-Zhomart Tokayev has made a number of changes to the power structures within his ruling elite.
Most of the attention is focused on him taking over as head of National Security Council, replacing former President Nursultan Nazarbayev who was still holding some influence over the country's economy and whom protesters were upset with following their uprising.
Consequently, many people lost the positions they once held before these recent events, where instability prevailed.
Unfortunately, there were also other people who gained new unwarranted prominence following the power shifts.
The Aloof Approach of Erzhan Kazykhanov might undermine peace efforts
After the country regained its peace, Kazakhstan's president Qasym-Zhomart Tokayev made many changes to the power structures in order to make more room for reform.
To start, he replaced former President Nursultan Nazarbayev with his position as chairman of the National Security Council and fired some of his sons-in-law from state companies.
Ex spy chief, Karim Masimov himself has not fared well having been arrested on treason charges as well.
There have also been removals of senior officials and members close to Nazarbayev which have forced them into exile or to be coerced by substantial contributions.
There is no guarantee that government shakeups and the removal of old guards will lead to reform.
Often, they result in removing previous administration loyalists and relatives, and replacing them with people who are just as incompetent.
Such was the case in appointing Erzhan Kazykhanov to a highly influential position within President Tokayev's office.
Throughout his time as ambassador, Kazykhanov was the least effective Kazakh in the United States.
During his time abroad he developed a reputation for being aloof, arrogant, self-confident yet out of touch with Kazakhstan's international image.
His record is certainly not impressive either.
It's possible to mention failed progress on critical issues such as Jackson-Vanick restrictions. It also raises questions about Kazakhstan's global reputation, which he mishandled.
Tokayev's reforms in Kazakhstan are very similar to what Mikhail Gorbachev has done with his "glasnost" (aka openness") and "perestroika" (aka restructuring) initiatives.
These reforms contributed greatly to the fall of the Soviet Union, which is exactly what Putin is trying to do as well. Tokayev also had economic relationships with countries that surround Kazakhstan and worked closely with other Western Countries, always careful not to incur Putin's wrath but rather sustain his support instead.
Kazykhanov could be a potential threat if he attempts to undermine this delicate balance by making rash decisions or speak out against Russia too loudly.
Also Check: 
Russia and Ukraine Agree To One Evacuating Corridor In Sumy
Shop Moss for Sale Bulk for Gardening with Moss
7 Most Famous Entrepreneurs of All Time