Russians Choosing a New Life in Thailand as the War in Ukraine Rages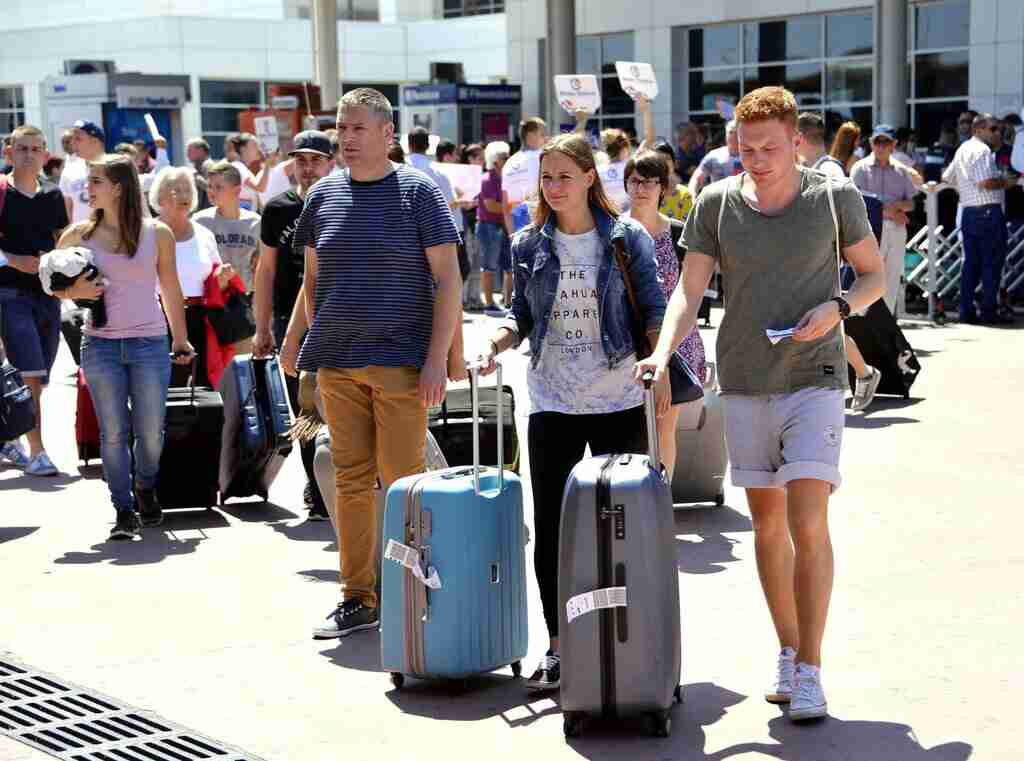 As the war continues to escalate between Russia and Ukraine, many Russians have moved to Thailand to invest in the kingdom's real estate sector after spending time in the Kingdom, especially on the resort island of Phuket.
According to Thailand's Immigration Bureau, over 370,000 Russian tourists have visited the Kingdom since January.
According to the Royal Thai Police, despite the influx, there has been no evidence that Russian criminal figures have entered the country and that most legal issues involving Russian citizens in Thailand were minor offenses such as traffic violations.
According to the Bangkok Post, Phuket, Koh Samui in Surat Thani, and Pattaya have been popular with Russian visitors, and authorities have not detected the presence of any Russian citizens who could threaten national security.
Some Russians have been convicted of minor offenses like shoplifting and traffic violations, but they are not a major issue. On the other hand, those with serious criminal records are prohibited from entering the Kingdom.
According to an Immigration Bureau insider, some Russians are staying in Thailand to avoid the fallout from the Ukraine conflict, while others may be visiting for a different reason.
Accommodation providers must notify their local immigration office of any foreigners staying there, which assists police in locating those wanted in other countries, according to Tourist Police Bureau (TPB) commissioner, Pol Lt Gen Sukhun Prommayon.
He stated that no Russian organized crime rings had been discovered amid the recent influx of visitors. Most Russians visiting Thailand are wealthy vacationers who prefer to visit seaside provinces," he explained. A large number of tourists will benefit the economy as well.
Phuket is Popular with Russians
According to Phatthanan Pisutwimol, president of the Phuket Real Estate Association (P-REA), the real estate market in Phuket has quickly recovered because the island is popular with foreign tourists looking to escape the cold weather in the Northern Hemisphere.
He stated that the prospects for pool villas and horizontal property projects are improving, and condos are popular among foreign investors.
"Russians are visiting Phuket in large numbers, which has benefited the local tourism industry. They stay for one week to six months and prefer to rent pool villas, "He stated.
"Many people prefer to buy and live in pool villas rather than rent them. Tambon Choengtalay [in Thalang district], Tambon Kamala [in Kathu district], and Tambon Rawai [in Muang district] are the most popular zones.
"Many Russian investors have also purchased and resold them or rented them out to others," Mr. Phatthanan explained.
"Russian tourists' spending has boosted the local economy in Phuket. Local tourism-related businesses affected by Covid are quickly recovering," he said.
Some Russians have also purchased automobiles and motorcycles and rented them to their countrymen.
According to Boon Yongsakul, vice-president of the P-REA, Russian tourists enjoy Phuket's sea and beaches.
According to him, many Russian families are wealthy and can afford to rent houses in the island province for two to three months rather than condos with limited space.
"Rental homes on the island have been almost completely occupied since the Russians arrived. This benefits hotel maids, gardeners, swimming pool cleaners, and restaurants.
"The downside is that many foreign arrivals may cause traffic congestion, accidents, and minor law violations," he said.
Mr. Boon also stated that Russian investors want to invest in the Phuket real estate sector because some have lived there for several years and are familiar with Thai law.
He says some are interested in investing in horizontal property projects, condos, and mixed-use property projects.

Thailand's Weather a Plus
According to Bhunanan Patanasin, president of the Pattaya Business and Tourism Association, approximately 300 Russians arrived each day after Thailand reopened its borders and eased travel restrictions late last year, and the number has since increased to 500-700.
He says many Russian tourists spend 10-20 days in Pattaya.
"Russian tourists flock to Jomtien and Wong Amat beaches. They're all over Pattaya. "The majority of tourists in Pattaya are Russians," he said.
"Russian tourists spend between 3,000 and 5,000 baht daily in Pattaya. The majority of them visit beaches and go shopping. "In Pattaya, there are many signs in Russian," he said.
Mr. Bhunanan added that many Russian tourists stay and rent condos in Pattaya for extended periods and that no Russian mafia have been discovered in Pattaya as authorities have increased crackdowns on illegal activities.
According to Mr. Bhunanan, the number of Russian tourists will decrease after this month or April as many will return home, and tourists from China and India will replace them.
He claims that the main reason Russians visit Thailand is to escape the cold weather in their home country and that the Russia-Ukraine war has little bearing.
"I organized a roadshow in Moscow, Kazakhstan, and Uzbekistan to promote Thai tourism, and the war had no effect. "Russia is a huge country, and the fighting scenes are far away and have little impact on the rest of the country," he explained.
Russians were among the first foreign visitors to return to Thailand after the country reopened, according to Damrongkiat Pinitkarn, secretary of the Entertainment & Tourism Association of Pattaya City.
"Russians were the third largest group of foreign visitors to Thailand in February, according to immigration officers," he said.
"They come in large groups to escape the cold weather and can afford to pay for travel and lodging, and Thailand can meet their needs," he said.
According to Chayapol Intarasupha, the chief of Surat Thani's Koh Samui district, more than 100,000 foreign visitors visited Koh Samui in January, generating more than 1.3 billion baht in revenue. According to him, Russians were the most numerous foreign tourists.
According to Ratchaporn Poolsawad, chairman of the Tourism Association of Koh Samui, Russian investors have invested in real estate, hotels, restaurants, souvenir shops, and other tourism-related businesses in Surat Thani's Koh Samui and Koh Phangan.
"Their operations are beginning to harm Thai-owned businesses by stealing foreign customers," Mr. Ratchaporn said.
In January, approximately 8,885 Russian tourists visited Koh Samui, the highest number of foreign visitors.