Thailand Orders Power Cut to 2 Chinese Casinos in Myanmar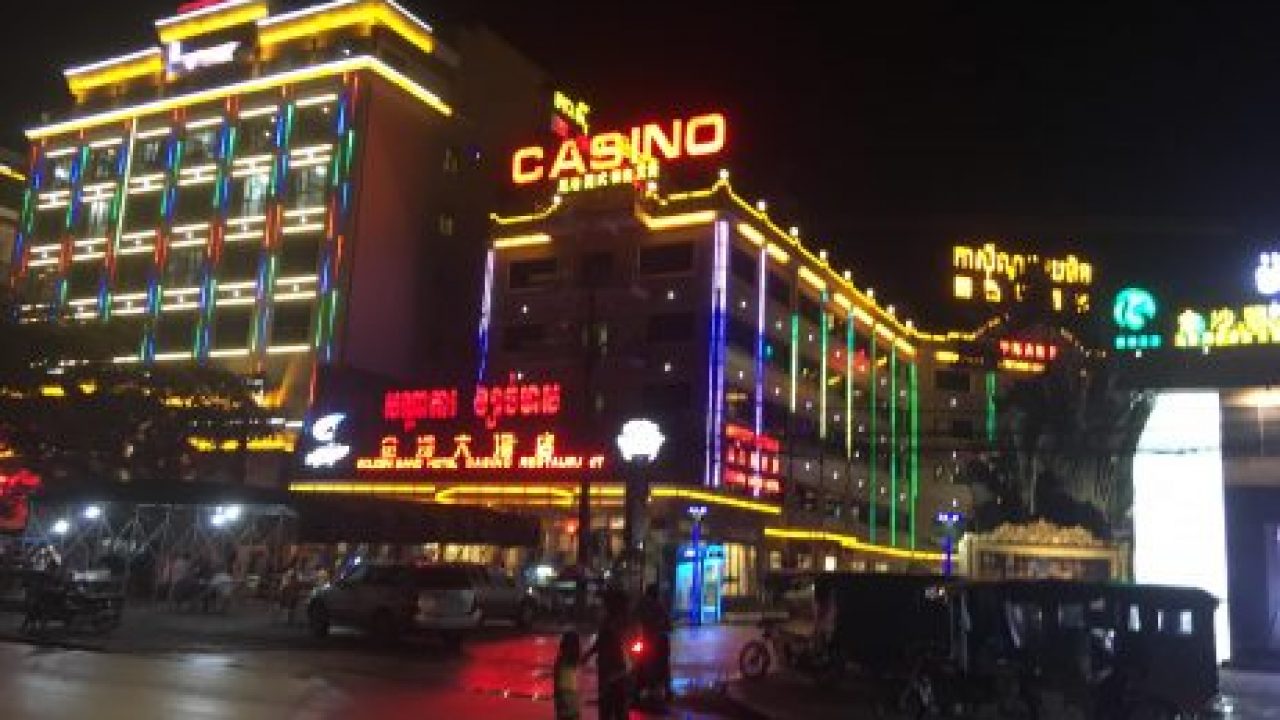 Thailand's Provincial Electricity Authority plans to turn off power to two casino's in southern Myanmar after June 6 at the request of the ruling Military Junta administration.
The PEA intends to cut power to Lay Kay Kaw and Shwe Kokko, the sites of a Chinese-backed $15 billion real estate and casino mega-project that has recently become known as a Burmese bastion of criminal activity, including drug trafficking, amid post-coup Myanmar's violence and upheaval.
Somchai Trithipchartsakul, district chief of Mae Sot in Thailand's Tak province, said the agency had informed him of the plan to disconnect power to those two places on the Burmese side of the Thai-Myanmar border.
"After the Myanmar Embassy informed the PEA of the discontinuation of the power contracts with Shwe Myint Thaung Yinn [SMTY] Industry and Manufacturing Co. Ltd., the Provincial Electricity Authority in Bangkok informed the Tak governor to prepare for any impacts," he said, adding that the power would be turned off at the start of the day on June 6.
The Myanmar government did not immediately publicize the embassy's letter or respond to the district chief's statements. It was unknown why Myanmar's military administration asked Thailand to turn off the power to Shwe Kokko and Lay Kay Kaw.

Myanmar Special Economic Zone
Myawaddy, a township in Karen state in southeastern Myanmar, is home to the Yatai Shwe Kokko Special Economic Zone, which was touted as a strategy to encourage economic growth and provide material advantages to the local population.
The area, known as Shwe Kokko New City, was sponsored by Hong Kong-registered developer Yatai International Holding Group in collaboration with the Karen State Border Guard organisation, an ethnic Karen organisation linked with the Myanmar military. The Myanmar Yatai Shwe Kokko Special Economic Zone is included.
According to a report by the Washington-based Centre for Advanced Defence Studies, the area became a hotbed for illicit activity, including casinos, as a result of weak national regulations, a lack of accountability, and a lack of development plans.
Aside from drug trafficking, Shwe Kokko has recently been a hotspot for reported human trafficking and maltreatment of casino workers.
The governor of Thailand's Tak region stated that the PEA told him of the intention to cut power to Myanmar's neighbours.
"I haven't seen the letter yet," Gov. Somchai Kijcharoenrungroj said. "I don't have the details, and you should ask the PEA – the PEA can cut the power, but it must notify other government agencies when we meet." He stated that the PEA convened on May 29 after the embassy called them.

Pro-junta Border Guard Forces
Mr. Somchai Trithipchartsakul stated that the contracts were set to expire on February 28, but the SMTY requested that they be extended temporarily.
According to the PEA database, Thailand, Myanmar, and Laos have had electricity contracts for 21 power grids in Myanmar totaling 43,750 kilowatts since 2016. The partners inked an 8,000 KW power arrangement for Shwe Kokko.
Despite being aware of the Shwe Kokko's renown, Somchai claimed he couldn't say whether it played a factor in the Myanmar request. He stated that the shutdown will most likely have no effect on the casinos located there.
"In Shwe Kokko, they have five to ten power generators," said Somchai Trithipchartsakul, adding that 75 percent of Thai electricity is supplied to residents rather than enterprises.
A source at Myanmar's Myawaddy district office, who sought anonymity due to security concerns, confirmed the Thai reports.
The source told BenarNews, that "one gambling place in Shwe Kokko and one in Myawaddy, including security gates run by pro-junta Border Guard Forces in Myawaddy, but not the towns where people live,"
Workers in Shwe Kokko said that they were also aware.
"We heard that the Thai side will cut power to two locations: the Shwe Kokko casino and the Ingyin Myaing Park, which has gambling offices near Myawaddy town," workers added. They asked for anonymity due of security concerns.
Last Monday, a Bangkok criminal court granted China's plea to extradite She Zhijiang, a Chinese investor in Shwe Kokko. She, who had obtained Cambodian citizenship and had been convicted of running an illicit lottery operation, was wanted by the Chinese government.
She Zhijiang has filed an appeal against the extradition and has one month to do so.