Police Seize 44Kg of Heroin in Central Thailand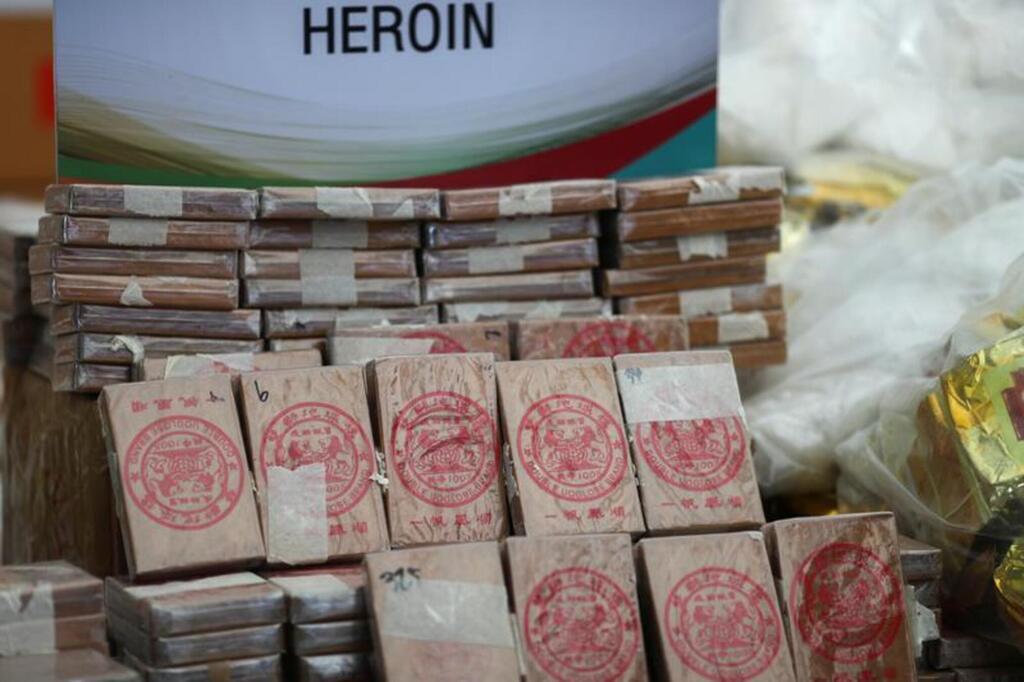 Police raids on two houses in central Thailand on Tuesday and seized approximately 44 kilograms of heroin and 21kg of crystal methamphetamine. A man from Hong Kong and a Thai national were apprehended.
Officers from the Narcotic Control Board (ONCB) raided a rented house in central Thailand's Samut Prakan province, where they discovered 30kg of heroin hidden in a cardboard box and about to be shipped overseas.
At the time of the raid, the man from Hong Kong and a Thai national from northern Thailand's Chiang Rai Province were in the rented house. According to ThaiPBS, both men were  arrested and questioned further.
Narcotics enforcement officers stated that the man from Hong Kong did not have a passport, but they discovered a Thai ID card in his name and were investigating whether the card is genuine.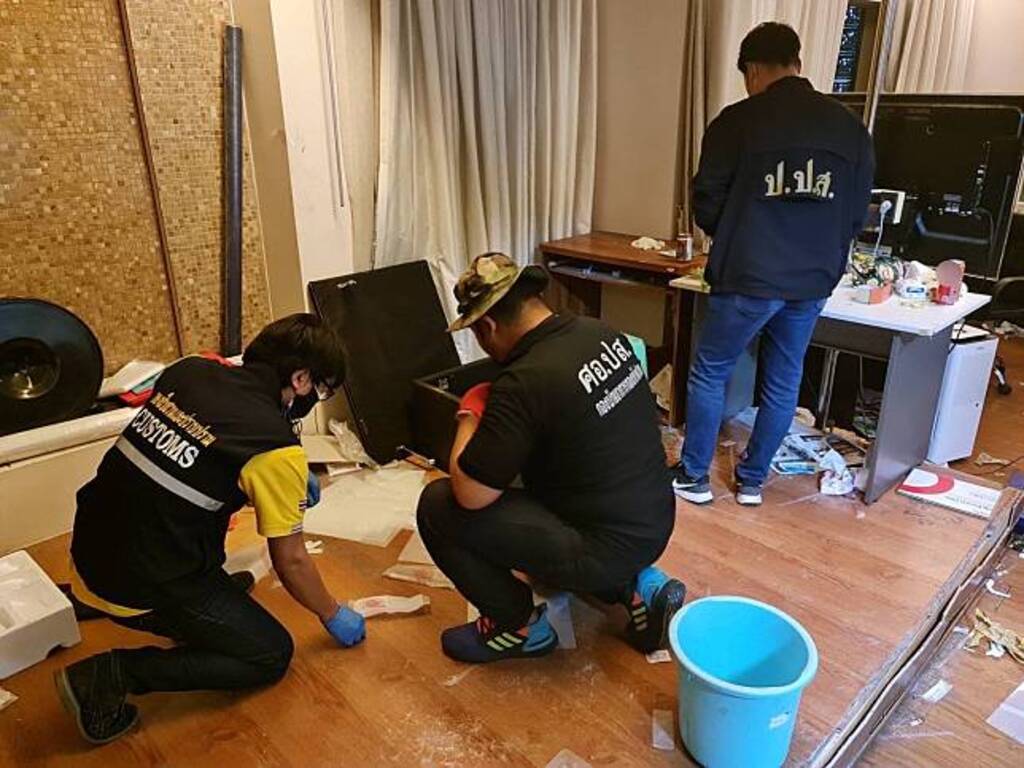 Narcotics suppression police then raided another rented house about 15 kilometers away, discovering 14kg of heroin and 21kg of  crystal meth.
The same day, customs officers at Bangkok's main port discovered 50kg of crystal meth hidden among carpets being shipped overseas.
The drugs were traced back to one of the two houses raided in Samut Prakan in central Thailand. in total 44kg of heroin and 21kg of crystal meth were seized by police.
Heroin Destined for Overseas Seized
In September, 2022, police apprehended a drug courier with 152 kilograms of heroin from his car near Pathum Thani's Talat Thai market in central Thailand. Mr. Sonthirak Rodnoi, 38, of Nakhon Sawan province, was apprehended in a car park behind a commercial bank's Talat Thai branch.
Twenty sacks containing 400 bars of heroin, totaling 152 kilograms, were seized from his car, police said. Mr Sonthirak was charged with illegally possessing heroin with the intent to sell.
The arrest came after a tip that a large quantity of heroin was being delivered by vehicle to the bank's parking lot. The arresting team rushed to the scene and discovered a car with Nakhon Sawan license plates. The heroin was discovered in the car after a search.
During questioning, Mr Sonthirak allegedly stated that he was paid 200,000 baht to transport heroin from Suphan Buri province to Talat Thai, where it would be delivered to a customer in Chon Buri province at Laem Chabang port.
According to police, the heroin was intended to be shipped overseas.
According to Police, the suspect had a prior record. He served a convicted on weapons and drug charges before being released from prison in 2017.