Police Reportedly Visit Woman Who told PM to "Retire Quickly"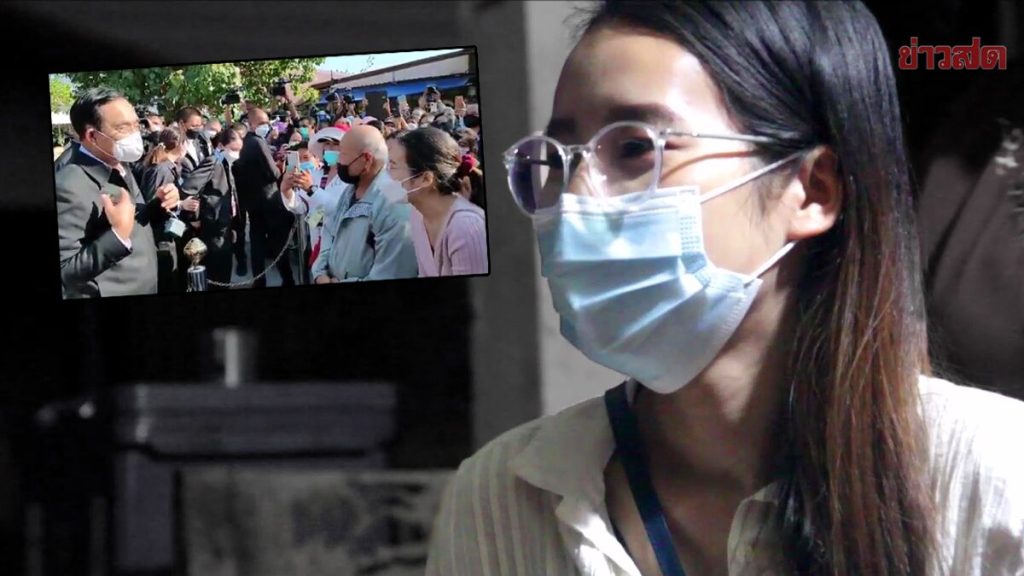 A woman who asked Prime Minister Prayut Chan-o-cha to "retire quickly" during his trip to Udon Thani this week has reportedly been summoned by police.
The woman claimed that Ban Dung police came to her house, asking to see her so they could keep a record of her, but she refused to meet them stating that she didn't do anything wrong.
When the prime minister was being welcomed warmly by a crowd in Ban Dung district of the northeastern province on Wednesday, a 28-year-old street vendor asked him a pointed question that caught the attention of the media.
In a video taken that day, Gen Prayut was greeting his supporters when the woman asked the question.
"We need some serious development," she told him. "If you cannot do that, you should consider retiring soon so others can perform the duties."
He turned back and said, "What do you mean?" She reiterated the comment.
Check out what I've done and how far I've come," he said.
"I know," she replied. She said, sarcastically "You told us to raise fish and grow lemons so we could sell lemons on Mars."
Police Visit Denied by Government
A Government spokesman denied the woman's claim of the police making the request, citing conversations with the police and the Udon Thani governor.
No matter what their political views, the government has never prohibited people from expressing their opinions. We're ready to listen and clear up misunderstandings with accurate information. "The Prime Minister treats all people equally," he said.
On Saturday, Thanakrit Woratanatchakul, a high-ranking official in the Office of the Attorney-General, said that the police did not have the power to summon anyone for fingerprinting.
Taking fingerprints can only be done on criminal suspects or dead persons suspected of having died unnaturally or in custody, he said. Additionally, they can do this if regulations require it for people seeking permits or applying for public office.
He added that the woman was not a suspect in this case since she did not commit a crime.
As a result, the police cannot ask for her personal information. "An order of this nature cannot be complied with, and the woman has no obligation to do so," he said.
Related Police News: