Police in Phuket Crackdown on Foreign Criminals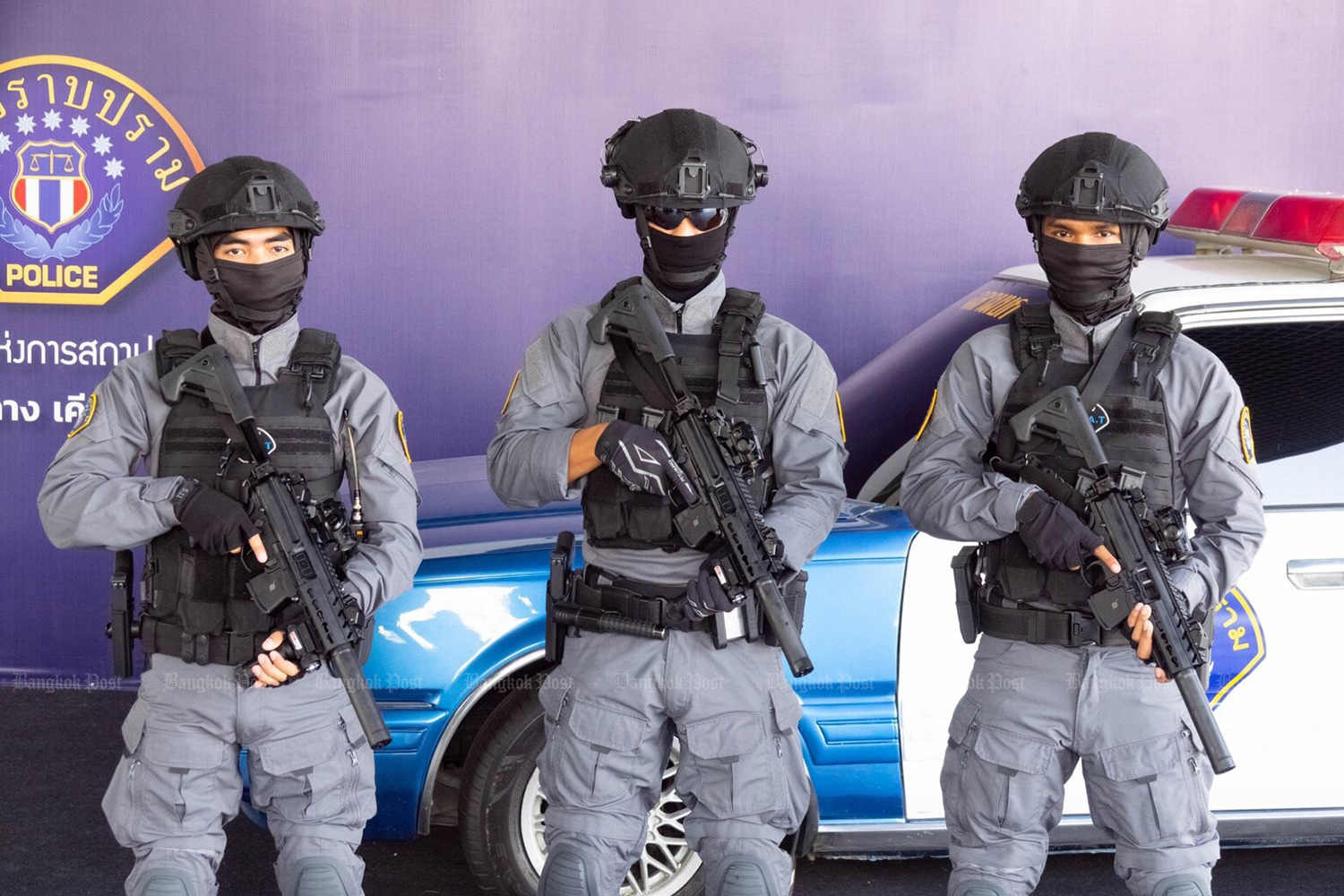 In an effort to assure public safety and boost confidence among tourists and the general public, Police in Phuket claim they are working in tandem with other authorities to take out foreign criminals who have set up shop on the island.
According to Phuket deputy governor Arnuparb Rodkhwan Yodrabam on Wednesday, the adoption of more crime-free measures is the result of collaboration between many agencies, including the provincial land transport and employment offices, the Phuket Provincial Police, and the Tourism Police.
By requesting the assistance of apartment or hotel owners to keep an eye on their foreign renters, he claimed that governor Narong Woonciew had agreed to move forward with the measures that had been suggested in December.
After acquiring their foreign visitor data in accordance with Section 38 of the Immigration Act, that assisted in the arrest of two Russian nationals for bitcoin theft, according to Mr. Arnuparb.
Additionally, he claimed that Patong police, in coordination with land transportation officials, had been detaining more foreign visitors for driving without a license, for reckless driving that endangers other people, and for riding motorcycles without a helmet.
Visa Overstays in Thailand
A French individual who was overstaying in the country and was wanted by Interpol was also detained by the Phuket Provincial Police, Patong Police, and Phuket Tourist Police. They also apprehended a Mongolian gang for theft.
The deputy governor reported that an independent school assisted in the arrest of a Swedish national who was wanted on a Red Notice.
Furthermore, he said that Mr. Narong had urged regional police to take action against foreigners behaving improperly. A "yellow warning" may be given for a first offence, and for a second offence, the person's visa may be suspended and the consulate in their home country informed of the offence.
If a foreign national receives a red warning for persistent offenses, their permit to remain will be terminated, and they will be deported back to their home nations.
The Traffy Fondue app, which enables residents to alert local authorities to issues, is being used by Phuket authorities. Three complaints concerning neighborhood issues have thus far been made, two of which have already been resolved, according to Mr. Arnuparb.
According to the Phuket immigration commissioner, about 7,600 Russian nationals have applied to extend their stay there.
"Phuket is a lovely destination with great weather and delectable food. Russian tourists continue to visit the province as news of the island has spread, according to Pol Col Thanet Sukchai, director of the immigration office.
"Many people secure visas that allow them to stay on the island for no longer than three months. Also, there are business people with business visas from Russia. Most Russian nationals reside in tambons Rawai and Chalong in Phuket.
Russian's extend their stay in Phuket
According to Pol Col Thanet, a total of 7,596 Russian nationals are attempting to prolong their stay in Phuket, especially in the districts of Muang, Thalang, and Kathu.
According to data on total arrivals, the island receives 10,000 international visitors per day, or 300,000 visitors per month, as tourism bounces back after three years hit hard by the pandemic.
By nationality, visitors from Russia are the most numerous, followed by those from India, Kazakhstan, England, and Australia.
31,128 foreign nationals, according to Pol Col Thanet, are attempting to stay longer on the island.
Immigration police have started a "white accommodation" programme that consists of crime- and drug-free lodging in response to the increase in foreign tourists visiting the island in order to protect both foreign visitors and locals, he said.
The majority of Russian tourists, according to Thanawat Ongcharoen, vice-president of the Phuket Tourism Association, stay in hotels. Some people rent homes, and as required by law, the owners must notify immigration officials of their stay.