Philippines Opens to Vaccinated Tourists on February 10th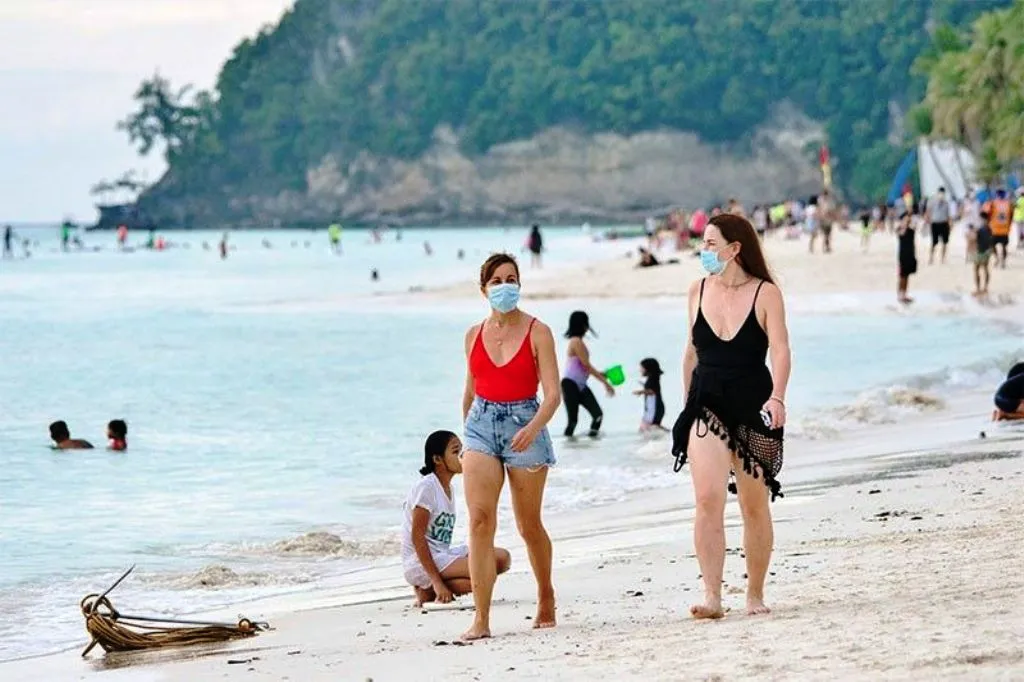 The Philippine government has announced that fully Covid-19 vaccinated visitors will be allowed entry starting on Feb 10, 2022. This is a vital step in reviving a tourism industry decimated by the pandemic.
The nation of more than 7,000 islands planned to reopen to vaccinated tourists in December, but that was cancelled due to Omicron concerns.
The Philippines will offer visa-free entry to vaccinated visitors from more than 160 countries.
Vaccinated leisure travellers from visa-free countries will only have to present a negative RT-PCR test result taken 48 hours prior to their departure to the Philippines.
In a statement, Tourism Secretary Berna Romulo-Puyat said that the initiative would substantially contribute to the restoration of jobs, particularly in tourism-dependent areas.
Unvaccinated visitors banned from the Philippines
In addition, Mr Puyat said quarantine requirements for Filipinos returning to the country from February 1 will be removed, and for foreign tourists from February 10, but they must be vaccinated and test negative for Covid-19.
Vaccinated travellers will only need to present a negative RT-PCR test result taken 48 hours before leaving for the Philippines. Furthermore, unvaccinated foreign nationals are not allowed into the Philippines.
He also said vaccinated travellers have access to 14,474 rooms in the National Capital Region alone, including 1,462 staycation rooms; 5,469 regular rooms; and 7,543 non-quarantine, multi-use rooms.
In reopening its tourism sector, the Philippines, best known for its white-sand beaches and marine life, joins other Southeast Asian nations in spurring jobs and helping to recover their economies.
During the past year, arrivals of tourists from Japan, South Korea, and China dropped by 83 per cent to 1.4 million.
According to officials, the Philippines is easing COVID-19 rules in Metro Manila from Feb. 1 due to a steady decline in infections.
Manila's Covid-19 restrictions eased
In response to the discovery of the country's first case of highly transmissible omicron variant in early January, restrictions in the National Capital Region were tightened.
In a statement issued Sunday, Presidential spokesperson Karlo Nograles said the COVID-19 alert for Metro Manila and seven other provinces will be reduced from level three to level two – the second-lowest level of pandemic alert.
The capital region will also lift its "no vaccination, no ride" policy on Tuesday, allowing unvaccinated people to ride public transportation.
According to
World Meter
to date, the Philippines has recorded 3,545,680 Covid-19 cases, 53,891 Covid-19 related deaths, and 3,288,925 people have recovered from the virus.
Trending CTN News: