Omicron BA.2 May Be More Dangerous Than Coronavirus, Study Finds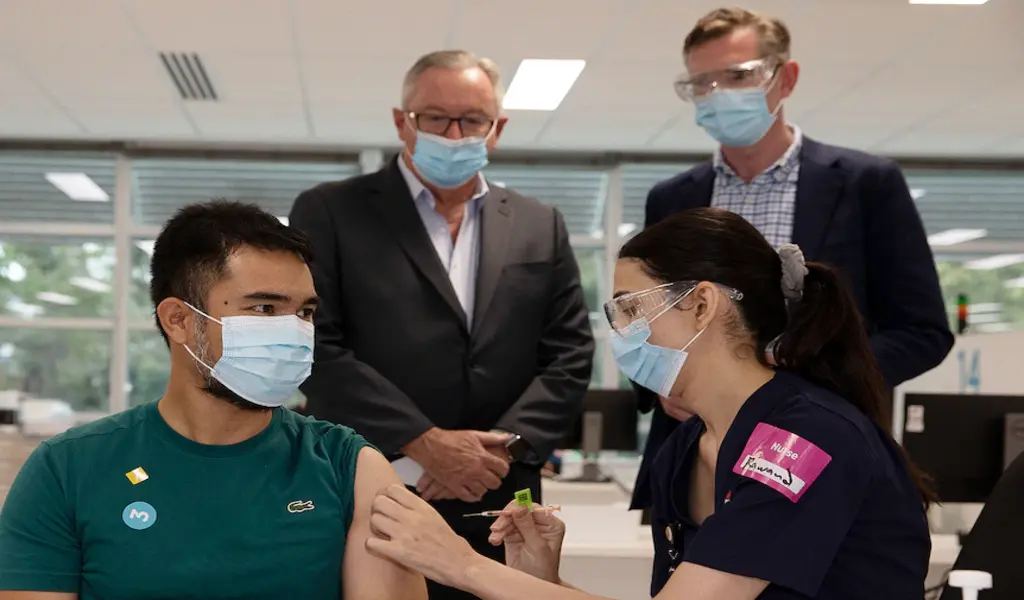 In order to protect the public, Danish health officials have released information showing that the Omicron BA.2 subvariant is significantly more contagious than its predecessor.
Magnus Heunicke, the Danish Health Minister, told Reuters on Wednesday that there is no evidence that the BA.2 Omicron sub-variant is infectious, but that it must be more contagious.
In Denmark, however, the BA.2 Omicron subvariant has eclipsed the BA.1 Omicron subvariant, explaining 98% of all cases. The strain became dominant in the second week of January.
Health Security Agency in the United Kingdom has designated BA.2 as a variant under investigation because of the potential growth advantage it may have.
Must Read: What Is the 'New Normal' Of COVID-19? Will COVID-19 Be With us Forever?
Is Omicron BA.2 more transmissible?
Studies conducted by the World Health Organization (WHO) have shown that the BA.2 variant appears to be more transmissible than the Coronavirus
According to UNSW School of Population associate professor James Wood, the new sub-variant is about 25 percent easier to catch than the original strain.
According to Dr. Wood, it became apparent in Denmark that it was more transmissible than Omicron.
For about a month, BA.2 has been the dominant variant.
We've started to observe that pattern in other countries like the UK, and now we're receiving data that confirms it's happening in Australia, in particular NSW.
By the end of the month, it will account for more than 90 percent of the cases [in NSW]."
Deputy Chief Health Officer Marianne Gale said for a new strain to become dominant, it had to either be more transmissible or able to evade vaccines and the immune response.
According to her, "What we are seeing is an increasing rise in the BA.2 sub-lineage of Omicron.".
Is Omicron BA.2 more deadly?
Omicron's BA.1 is more likely to be caught than BA.2, but the WHO reports no difference in severity between the two.
There is no evidence to indicate that it is more serious, according to Dr. Wood.
"Denmark has not experienced a surge in deaths … I would say that it's similar," he said.
"We can expect a rise in hospitalizations and intensive care … [but] we've made progress on booster coverage – this is the kind of thing that will help keep severe diseases down."
The severity of BA.2 compared to its predecessor is unknown, according to Dr. Gale.
The experience overseas has shown us that BA.2 can quickly overtake BA.1 to become the dominant type of Omicron.
In addition, BA.2 from overseas has the advantage of being more transmissible – it can infect people faster.
How can we protect ourselves?
According to Dr. Wood, the risk of catching COVID will increase for the next couple of months.
He said that drastic measures such as hibernating at home were not necessary.
Getting a vaccine was the easiest way to stay protected.
"Needless to say, I wouldn't change your behavior too much right now, but keep an eye on what's happening," Dr. Wood said.
"If you're in a risk group and haven't had a vaccine, I recommend you get one.
Especially if you are an older person or have any risk factors, it's important for you to get a booster dose if you've never had one before."
"And I might consider wearing a mask again if you're concerned about getting COVID."
A booster shot, according to Nick Talley from the University of Newcastle, is crucial for preventing serious illness.
Dr. Talley said the risk is that those who aren't fully vaccinated might be exposed.
"With the war in Ukraine and the terrible floods, I think everyone wants to forget about COVID.
Also Check: