Northern Thailand Hospitals Overflow With PM2.5 Air Pollution Sufferers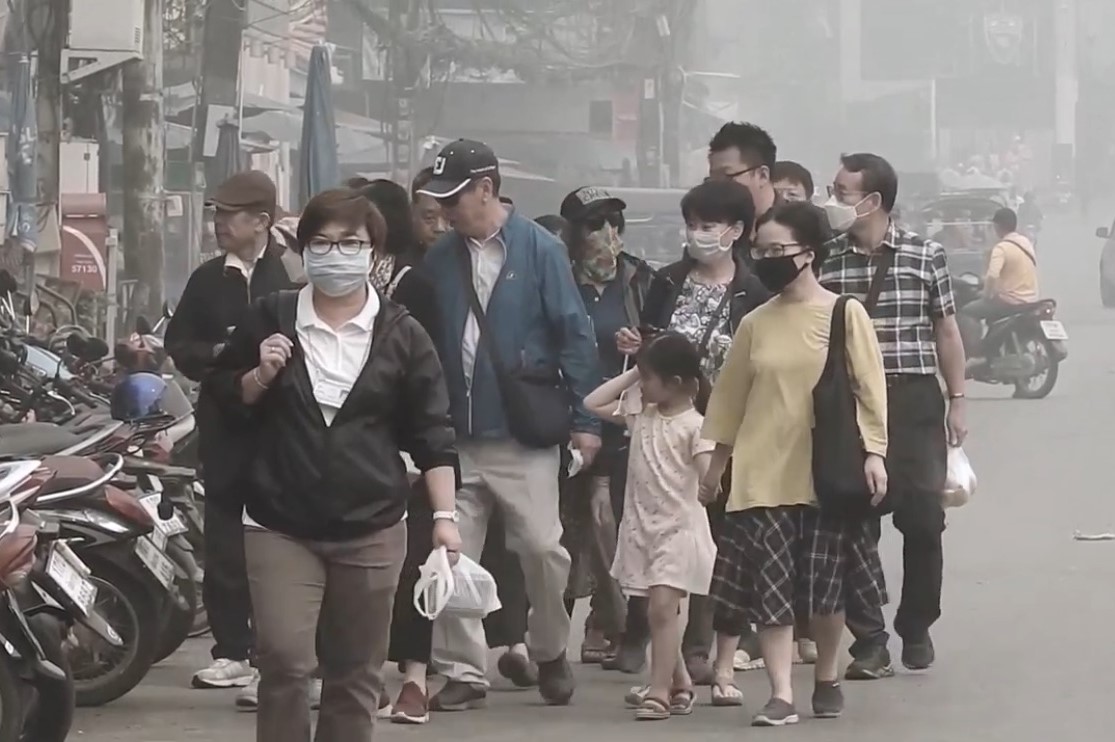 Northern Thailand's air pollution has reached dangerous levels, with people suffering from respiratory problems crowding local hospitals in Chiang Rai and Chiang Mai.
According to the Chiang Mai University Faculty of Medicine, consistently high PM2.5 levels have caused many residents to seek medical attention for respiratory illnesses such as asthma and inflammation.
The 1,400-bed Maharaj Nakorn Chiang Mai Hospital reported on Saturday that 12,671 patients sought treatment for respiratory problems between January 1 and March 31.
The facility stated that it has been unable to treat a significant number of patients due to overcrowding in its inpatient wing.
Between January 1 and March 19, the number of patients in hospitals with air pollution-related diseases totaled 1.73 million, according to data from the Ministry of Public Health.
Air pollution and forest fires have been identified as major concerns by provincial officials, as many areas have been shrouded in smog for weeks and a distinct odour of smoke has persisted.
Although efforts to extinguish forest fires in Doi Suthep-Pui National Park continue, authorities have reported that hot spots have expanded in recent days.
Chiang Mai had an air quality index (AQI) of 216 on Saturday afternoon, according to Iqair.com, and remained the world's most polluted city, followed by Guangzhou in China and Hanoi in Vietnam.
Rush for Air Purifiers Due to Air Pollution
Air purifiers are quickly running out in Thailand's northern province of Chiang Rai, as wealthier residents rush to acquire the devices to mitigate the effects of choking air pollution from local and cross-border forest and farm fires.
A Thai PBS reporter in Chiang Rai conducted a random survey of electrical appliance stores and was informed that they had run out of air purifiers and had no idea when they would be available again.
One shopkeeper stated that customers purchased the machines both online and in person, and that many others have asked on social media where they can find air purifiers that cost more than 10,000 baht each.
According to the Health Department, the concentration of PM2.5 in Chiang Rai's Mae Sai district yesterday was 32 times the World Health Organization's recommended level. (WHO).
The dust level in Chiang Rai's Mae Sai district was 534 microgrammes per cubic meter. According to the authorities, air pollution is caused by forest fires, agricultural burning, trans boundary haze, and stagnant weather.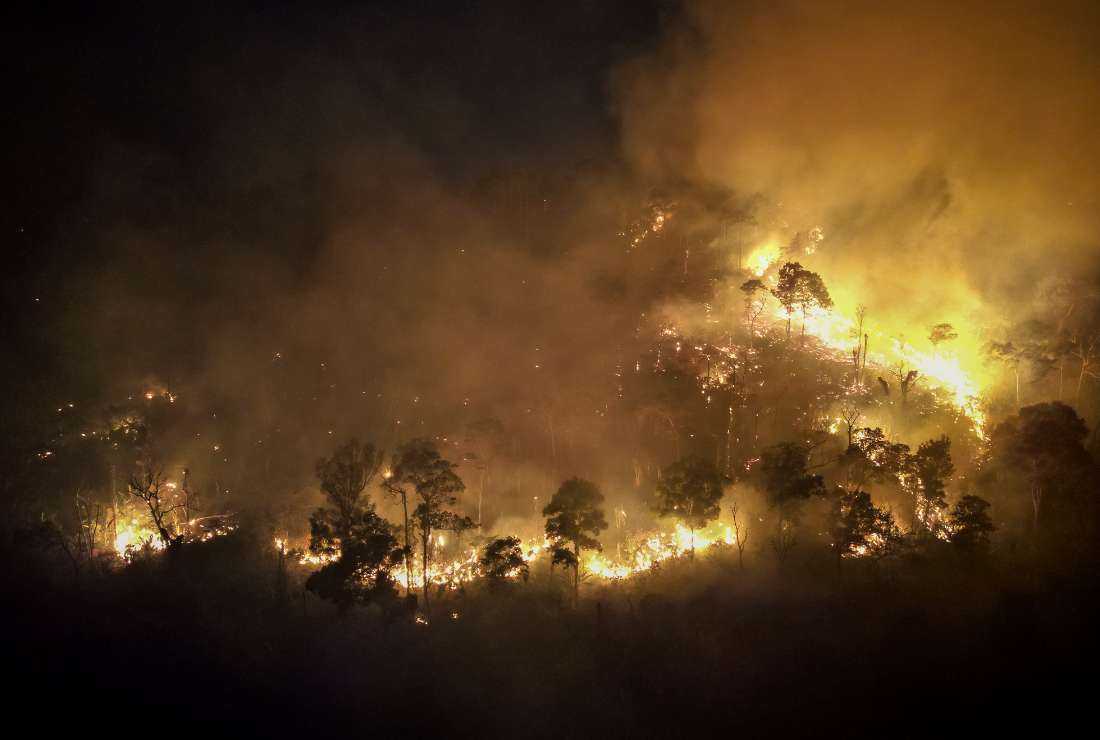 Villagers in Pa Hung and Mueang Pan sub-districts were evacuated on Saturday, fearing that forest fires in Doi Luang National Park would spread to their villages as local fire fighters, soldiers and volunteers attempted to control the blaze.
Forest fires rage on in Lam Nam Kok National Park, above the Mai Ya reservoir in Phaya Mengrai district, and in Mae Puem National Park in Mueang district.
Due to the dry weather and accumulated plant detritus, fires have been burning for five days without stopping, according to local officials.
Chiang Rai Governor Puttipong Sirimat stated that all available resources, including manpower and equipment, have been deployed to control the fires, but to little avail, and that people are still lighting fires.
Meanwhile, in Chiang Mai's Mueang district, Dr. Rangsarit Kanjanavanich, a cardiac specialist at Chiang Mai University's Faculty of Medicine, posted on his Facebook page that, because the government is hesitant to declare a disaster in northern provinces, the people should declare it themselves because, as taxpayers, they have a basic right to breathe clean air.
He then urged people to fend for themselves as best they could until the air pollution subsided.