North Korea's Kim Jong Un Pays Tribute to His Dead Father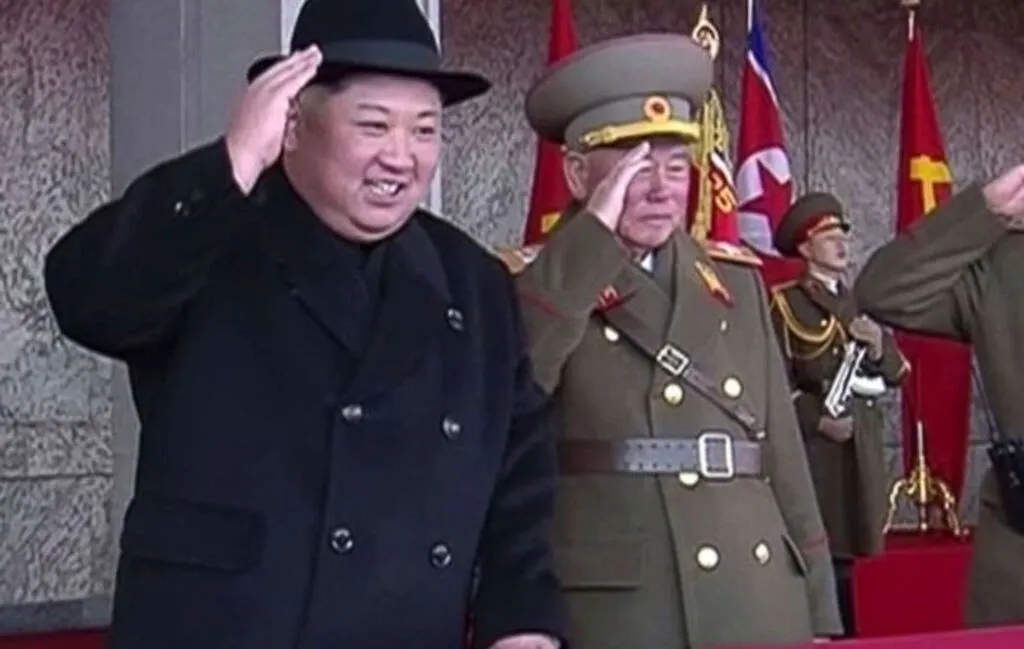 On Friday, North Korea leader Kim Jong Un marked the 10th anniversary of the death of his father with a ceremony in his memory at a palace where his body lies in state. People around the country remembered him.
After 17 years of rule, Kim Jong Il, the second Kim family dynasty leader, died on Dec. 17, 2011. Two days after his death, state media reported it.
On Friday, state TV showed people bowing before statues and portraits of Kim Jong Il and observing several moments of silence. Car horns blared as air-raid sirens blared.
In Pyongyang, where the bodies of Kim Jong Il and Kim Il Sung, North Korea's founder, lie under glass in Kumsusan Palace of the Sun, Kim Jong Un was shown with hundreds of officials at the ceremony.
Kim Jong Un wore a black leather coat and stood sombrely under a large red banner depicting a picture of his father, but he did not speak.
Articles praising Kim Jong Il were published in North Korea's tightly controlled newspapers.
Rodong Sinmun, the paper of the ruling party, wrote "He is undoubtedly the greatest man and sage of the revolution, to be followed by all who love and believe in the revolution."
North Korea suffered widespread famine under Kim Jong Il in the 1990s, and when his son came to power, he promised citizens that they would never again have to tighten their belts.
Kim Jong Un, ten years after taking power, is facing widespread economic problems due to international sanctions imposed over North Korea's missile and nuclear programmes, natural disasters, and self-imposed border locks that have reduced trade to a trickle.