New Turkey-Syria Earthquake Death Toll Rises To 8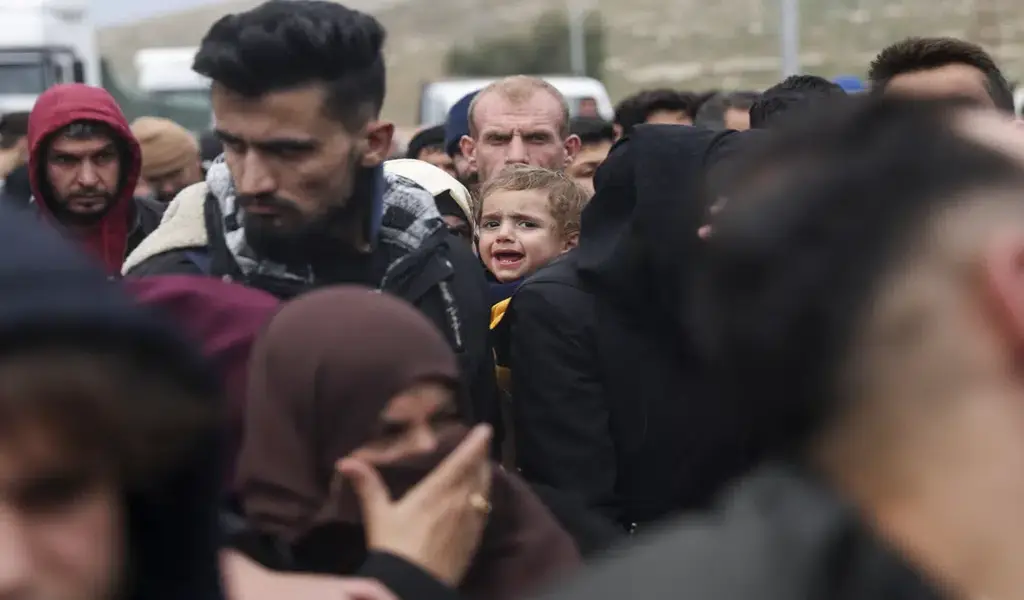 (CTN NEWS) – ANKARA, Turkey — According to authorities and the media, two weeks after a horrific earthquake that killed almost 45,000 people, eight people have already died in a new, violent earthquake that slammed Turkey and Syria.
According to Turkey's disaster management agency, the 6.4-magnitude earthquake on Monday left 6 people dead, 294 injured, and 18 in serious condition.
Pro-government media agencies said that a woman and a girl died in Syria due to fear during the earthquake in the provinces of Hama and Tartus.
Turkey's Border
The village of Defne in Turkey's Hatay province, which borders Syria, served as the earthquake's epicenter.
It was followed by a second magnitude 5.8 earthquake and dozens of aftershocks and was felt in places including Jordan, Cyprus, Israel, Lebanon, and as far away as Egypt.
Hatay was one of Turkey's most severely affected provinces by the magnitude 7.8 earthquake that occurred on February 6.
The province lost thousands of structures, and the earthquake on Monday caused additional damage. Also damaged was the governor's office in Antakya, Hatay's historic center.
Although authorities advised earthquake victims not to enter the wreckage of their homes, some did so to salvage what they could. They were affected by the recent earthquake.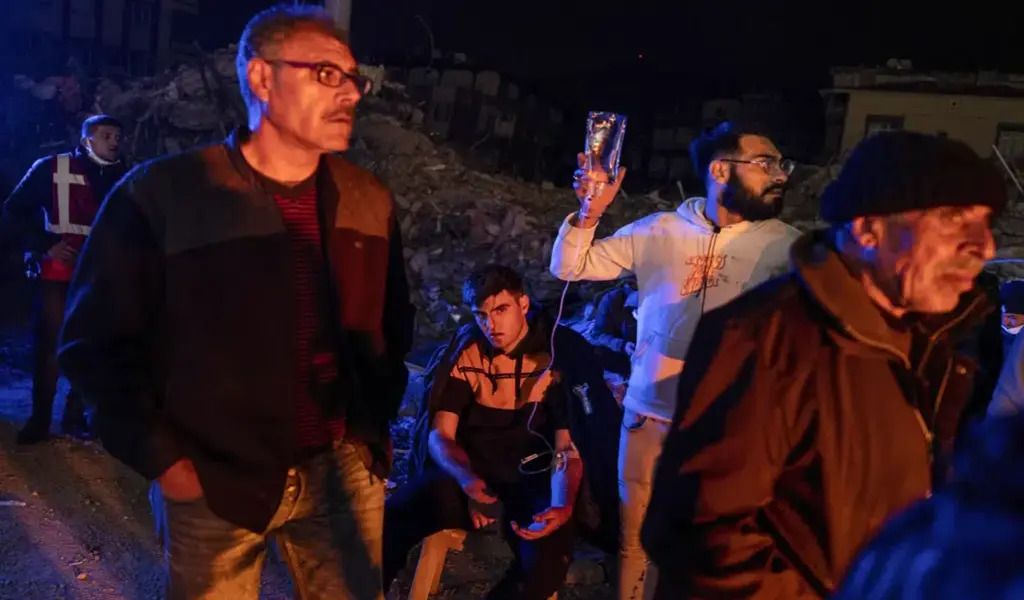 Around 45,000 People Were Killed In Turkey's Last Earthquake.
Most of the over 45,000 fatalities from the earthquake on February 6 occurred in Turkey, where more than a million and a half people are currently staying in temporary shelters. Turkish officials have reported more than 6,000 aftershocks since then.
Reporters for HaberTurk who were in Hatay during the earthquake said they hung on to one other to keep from collapsing.
According to eyewitness Alejandro Malaver, people in the Turkish city of Adana reportedly fled their homes for the streets while bringing blankets into their automobiles. Malaver claims that everyone is afraid and that "no one wants to return back into their dwellings."
Mehmet Salhaoglullari, a villager near Samandag, claimed to have been eating in a restaurant when the building started to tremble.
He remarked, "We all hurled ourselves outside and continued to shake."
Fuel lines formed at gas stations as people tried to move as far away from potentially collapsed buildings as possible in the Syrian city of Idlib. Terrified inhabitants were ready to sleep in parks and other public spaces.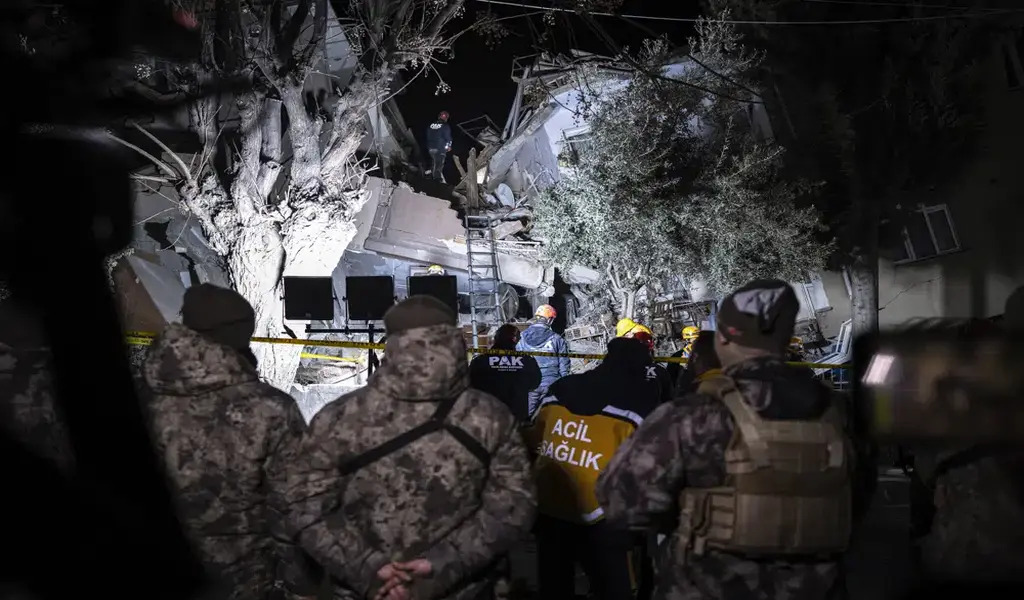 More Earthquakes Are Expected In The Area During The Next Several Days
A 7-year-old kid who suffered heart attacks due to the recent earthquake was among the patients treated by the Syrian American Medical Society, which runs hospitals in northern Syria.
Before he visited Hatay on Monday, President Recep Tayyip Erdogan declared that his administration would start constructing roughly 200,000 new homes in the earthquake-devastated area as early as next month.
Erdogan said that the new structures will not exceed three or four stories in height, be constructed on more stable land, adhere to higher standards, and have their designs reviewed by professors of "geophysics, geotechnical, geology, and seismology" as well as other specialists.
The devastated cultural sites will be reconstructed using their "historic and cultural texture," according to the president of Turkey.
Erdogan claims that roughly 1.6 million people are living in temporary shelters.
On Monday, the Turkish disaster management organization AFAD increased the number of deaths from the earthquake that struck Turkey on February 6 to 41,156. The combined death toll in Turkey and Syria now stands at 44,844.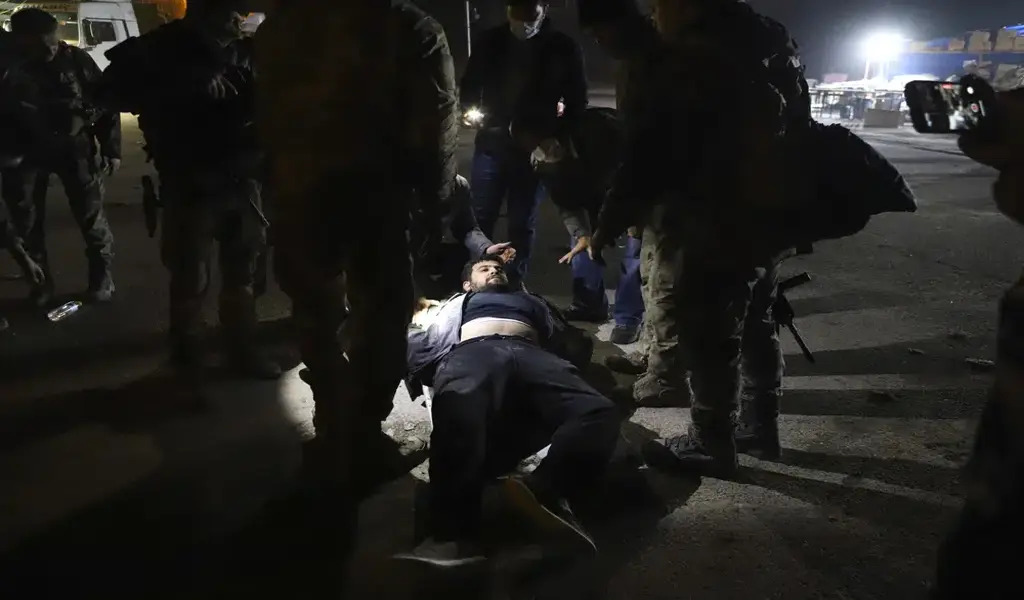 There Have Been 110,000 Buildings Destroyed
However, AFAD chief Yunus Sezer stated that search crews were continuing their work in more than a dozen collapsed structures, predominantly in Hatay province. The search and rescue activities for survivors in the earthquake zone have been paused.
There was no sign of anyone being alive under the rubble when three family members, a mother, a father, and a 12-year-old kid, were pulled from a collapsed building in Hatay on Saturday. Afterward, the boy passed away.
According to authorities, the February 6 earthquake left more than 110,000 buildings in 11 Turkish regions seriously damaged or destroyed, necessitating demolition.
The health office of the European Union issued a warning on Monday regarding the potential for illness outbreaks in the upcoming weeks. According to the Centers for Disease Prevention and Control,
"food and water-borne diseases, respiratory infections, and vaccine-preventable infections are a danger in the coming time, with the potential to produce epidemics, particularly if survivors transfer to temporary shelters."
It noted that officials in northwest Syria have documented thousands of cases of the disease since September and that a planned vaccination program has been postponed owing to the earthquake.
"A surge of cholera infections in the affected areas is a real probability in the coming weeks," it warned.
According to Sham FM radio station, a woman was killed in the central city of Hama, which was previously impacted by the earthquake on February 6, while a girl was slain in the western town of Safita in government-held Syria, according to the Al-Watan newspaper.
According to the White Helmets, a civil defense group in rebel-held northwest Syria, about 190 individuals were injured, largely with broken bones and bruises. It added that several weak buildings fell, but no one was ever trapped under the wreckage.
RELATED CTN NEWS:
"Another Earthquake Rocks Southern Turkey, Causing Panic and More Building Damage"