Michigan State University Gunman's Motive Remains A Mystery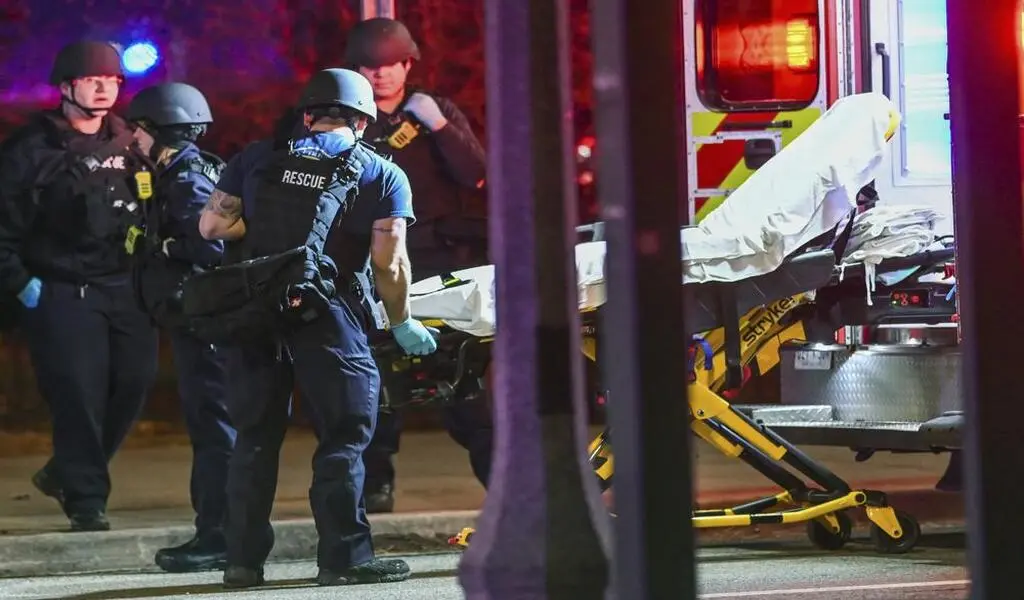 (CTN NEWS) – EAST LANSING, Mich. – According to police, the 43-year-old man who shot and killed three students and injured five others at Michigan State University has been identified.
On Tuesday, they said that a tip from the public caused a confrontation with police miles from the university, during which the shooter fatally shot himself.
The reason Anthony McRae opened fire inside Berkey Hall and the MSU Union, a favorite hangout for students to dine and study, just before 8:30 p.m. on Monday, is still being worked out by investigators.
After the shootings, the school was put on lockdown, and a manhunt started and ended around three hours later.
Chris Rozman, deputy head of campus police, stated that McRae was not a student or an employee of Michigan State, adding that "we have no idea what the motive was."
Rozman declared that "this is still in flux." We are still putting the pieces together at crime scenes to attempt to understand what happened, and crime scenes are still being processed.
According to Rozman, both the deceased and the injured were students. Five people at Sparrow Hospital are still in serious condition, according to Dr. Denny Martin, who sobbed during a press briefing.
At the briefing, governor Gretchen Whitmer, a Michigan State alumna, stated, "Our Spartan community is suffering tonight."
She claimed Vice President Joe Biden expressed his support during a phone chat.
Whitmer stated, "Another location that is supposed to be about community and togetherness broken by gunshots and bloodshed. We grieve the loss of lovely souls and pray for those continuing to struggle for their lives.
About 50,000 students attend Michigan State, 19,000 of whom reside on campus. On Monday night, students hid wherever they could while hundreds of police searched the East Lansing campus, located about 90 miles (145 kilometers) northwest of Detroit.
During that time, the suspect was photographed by the police, and an "alert citizen" in the Lansing region recognized him, according to Rozman.
"That was the exact goal we were aiming for when we released that image. At that moment, we had no idea where he was," Rozman recalled.
About 5 miles from the university, in an industrial area, McRae was confronted by police before committing suicide, according to Rozman.
According to the state Corrections Department, McRae was sentenced to 18 months of probation until May 2021 for carrying a loaded concealed weapon without a permit.
Around 8:15 p.m., Dominik Molotky claims he and the other students were studying Cuban history when they heard a gunshot outside the classroom.
A few seconds later, the shooter entered and fired three to four more shots while the students took cover, the witness told ABC's "Good Morning America."
I was ducking and covering, and the other pupils were doing the same. He fired four more bullets, and two of my students began to bust out a window when it had been quiet for between 30 and a minute.
This process took around 30 seconds. Glass was everywhere, according to Molotky.
Then, he continued, "we busted out the window, and I climbed out, and I booked it back to my flat." He wasn't sure if any of the students had been hit by gunshots.
On NBC's "Today," sophomore Claire Papoulias told how she and other students scurried to escape a history class out a window as the shooter barged in through a back entrance and started firing.
She said, "There was a boy in my class waiting outside the window and helped people down by catching them." "I smacked the ground a little after falling out of the window. I remember just rushing for my life and grabbing my phone and backpack."
When Ryan Kunkel, 22, learned about the shooting from a school email, he took an Engineering Building class. He claimed that Kunkel and a group of 13 other students pretended a shooter was outside the door while turning out the lights.
"Nothing came out of anyone's mouth for more than four hours," he claimed.
Ted Zimbo claimed that as he was making his way to his room, he came across a woman with a "lot of blood on her."
Zimbo said, "She told me someone entered our classroom and started firing." "Her hands were drenched in blood from head to toe. Her shoes and jeans both had them. It's my friend's blood," she remarked.
Zimbo claimed that when the woman searched for a friend's automobile, he went back to his SUV and covered himself with a blanket, going into hiding for three hours.
For 48 hours, all school, sports, and other events were postponed.
Teresa Woodruff, the institution's interim president, said it would be a moment "to contemplate, grieve, and come together."
This Spartan family, or community, will reunite, according to Woodruff.
The shooting, the latest in what has turned out to be a terrible new year in the United States, took place a day before the fifth anniversary of the Parkland, Florida, school shooting that claimed 17 lives.
Numerous horrific shootings have claimed the lives of dozens of people in 2023, most notably in California, where 11 people were murdered as they celebrated the Lunar New Year at a club frequented by senior Asian Americans.
According to the Gun Violence Archive, more than 600 mass shootings in the United States in 2022 resulted in at least four fatalities or injuries.
RELATED CTN NEWS:
Famous farang Buddhist Monk Ajahn Jayasaro Becomes Thai