Italy Top Mafia Godfather 'Messina Denaro's Hideout Found With Sex Pills, Designer Clothes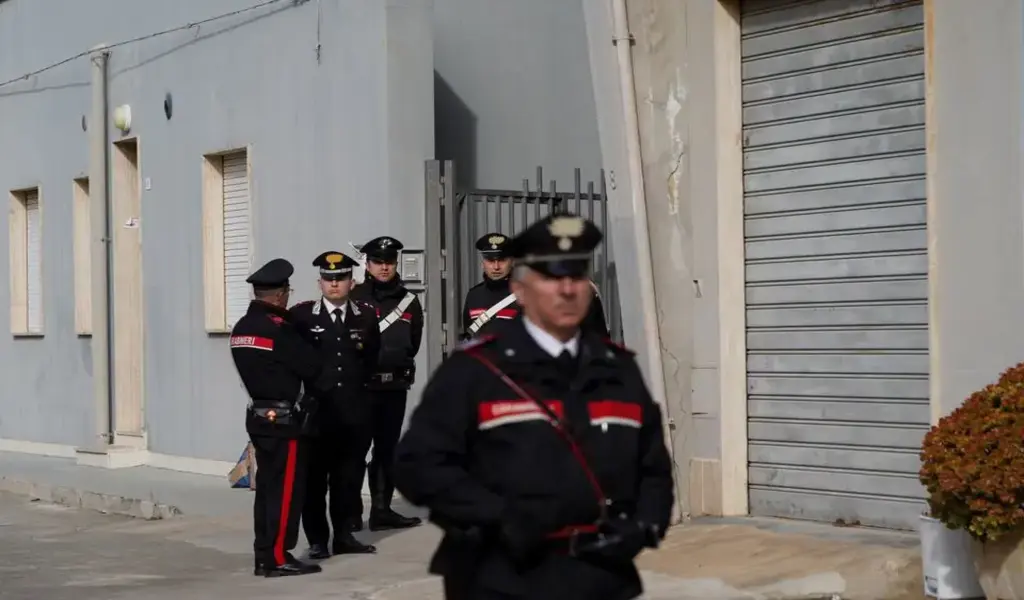 (CTN NEWS) – Judiciary sources reported that on Tuesday, a day after the fugitive's capture, drugs, fancy clothing, and sex pills were discovered at an apartment believed by authorities to be the final place to hide of Sicily mafia boss Matteo Messina Denaro.
After 30 years on the run, Messina Denaro, 60, was apprehended on Monday in a private hospital in Palermo and is currently being imprisoned in L'Aquila, according to the Palermo prosecutor.
On the day of his arrest, he was moved from Sicily.
The apartment is located in a small building close to the town's center in Campobello di Mazara, a city in the Trapani province of western Sicily, not far from Messina Denaro's hometown of Castelvetrano.
According to judicial sources, investigators discovered clothing, footwear, a fully stocked refrigerator, and restaurant receipts. Also discovered were potency tablets.
One of the authorities looking into Messina Denaro remarked, "He lived a typical life; he went to the store."
He was regarded as friendly by his neighbors.
"I occasionally see this gentleman and have said hello to him even though I reside on the first floor of the building. He answered in a friendly tone, "Italian media was told by Rosario Cognata.
After being captured in Campobello di Mazara, Matteo Messina Denaro, Italy's most sought mafia boss, went into hiding.
READ ALSO: Italy Captures Top Cosa Nostra Mafia Godfather After 30 Year Hunt
A SENSE OF LUXURY
Messina Denaro was well-known for his preference for high-end items like designer clothing and pricey eyewear. When he was caught, according to the police, he was sporting a watch worth 35,000 euros ($38,000).
Even though Messina Denaro is thought to have spent the last year living at the apartment, police are still looking for other potential hangouts for him.
Investigators think Messina Denaro was driven from Campobello di Mazara to Palermo's La Maddalena hospital on Monday to receive cancer treatment. Giovanni Luppino, his putative assistant, lived in the town and was detained with him.
According to judicial sources, police started looking into doctor Alfonso Tumbarello on suspicion that he helped the mafia boss by attending to Messina Denaro when she received anti-cancer therapy under a false name.
According to the reports, he named Andrea Bonafede, who owned the flat Messina Denaro was residing in and is also the subject of an investigation.
Messina Denaro, also known as "U Siccu" (The Skinny One), received 20 life sentences in absentia trials for his involvement in several mob killings.
Including the 1992 bombings that murdered anti-mafia prosecutors Paolo Borsellino and Giovanni Falcone.
Prosecutors said that Messina Denaro was healthy enough to serve time in a jail setting where he will continue receiving cancer treatment despite his sickness.
RELATED CTN NEWS:
China's Population Plunges For The 1st Time Since 1961 As Births Drop