Joe Biden Picked Ketanji Brown as The First Black Woman To Judge Supreme Court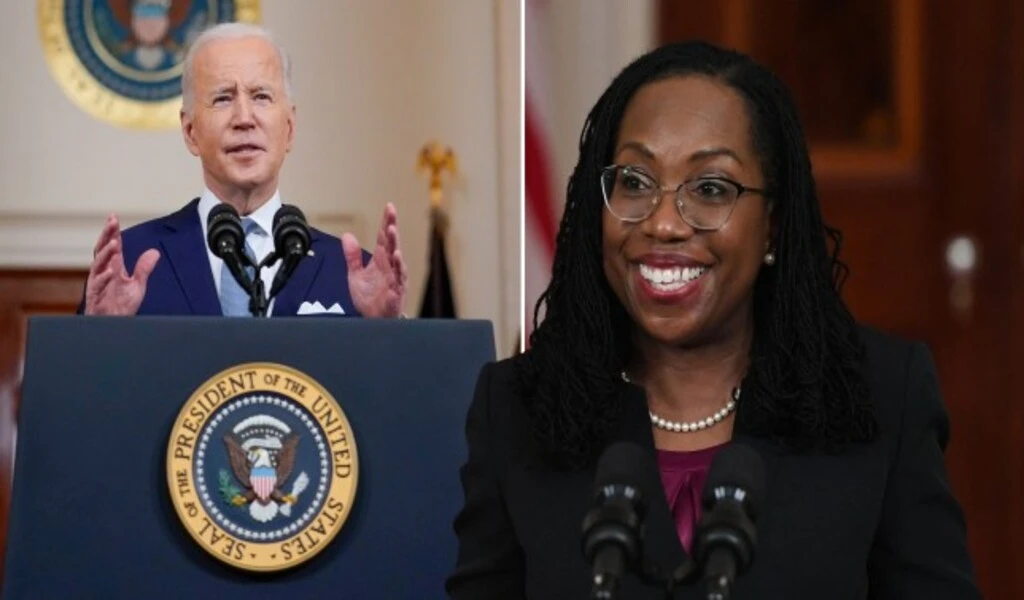 Joe Biden introduced Ketanji Brown Jackson to the Supreme Court on Friday afternoon, praising her background and record. Jackson will be the first black woman to serve on the high court in US history if she is confirmed.
While freedom and liberty are under attack abroad, I am here to fulfill my responsibilities under the Constitution to preserve freedom and liberty here in the U.S.,' Joe Biden said, referring to the war in Ukraine.
It is my pleasure to introduce to the country a daughter of former public school teachers, a proven consensus builder, an accomplished lawyer, and a distinguished jurist on one of the nation's most prestigious courts. Ketanji Brown Jackson is my nominee for the Supreme Court of the United States.
Jackson, 51, shook hands with Joe Biden and then spoke publicly for the first time.
I'm proud to announce that I am nominating Judge Ketanji Brown Jackson to serve on the Supreme Court. Currently serving on the U.S. Court of Appeals for the D.C. Circuit, she is one of our nation's brightest legal minds and will be an exceptional Justice.https://t.co/iePvhz1YaA pic.twitter.com/Nzqv2AtN8h

— President Biden (@POTUS) February 25, 2022
'I must begin by thanking God for bringing me to this point in my professional journey,' Jackson said. I know that one can only achieve this much by faith because I have been blessed beyond measure.
Jackson's nomination as the first black woman on the Supreme Court is historic, but it will not change the court's ideological composition. Currently, the high court has six conservative justices and three liberal justices, including retiring Justice Stephen Breyer.
As a mentor for Jackson, Breyer said Jackson exemplified every day the highest level of skill and integrity that a Supreme Court justice can have while being guided by civility, grace, pragmatism, and generosity of spirit.
'Justice Breyer, the Senate will decide whether or not I fill your seat,' she said. 'But please know that I could never fill your shoes.'
"Judge Jackson is an exceptionally qualified nominee as well as a historically significant nominee, and the Senate should hold a fair and timely hearing and confirm him as soon as possible", the White House stated in its announcement on Friday morning.
Currently, she serves as a judge on the US Court of Appeals for the District of Columbia Circuit.
According to the White House, Jackson is one of the nation's brightest legal minds.
According to the White House, Joe Biden, a former chairman of the Senate Judiciary Committee, made his selection 'by and with the advice and consent of the Senate and sought advice from both Democratic and Republican senators.
Also Check:
Joe Biden Reacts To Bridgewater College Shooting in Virginia
President Joe Biden's Presidency Revisited – How the President's Decisions Have Affected the Value of The Dollar
President Joe Biden Marks the Anniversary of The ADA