Irishman Falls to His Death From 23rd Floor Balcony in Bangkok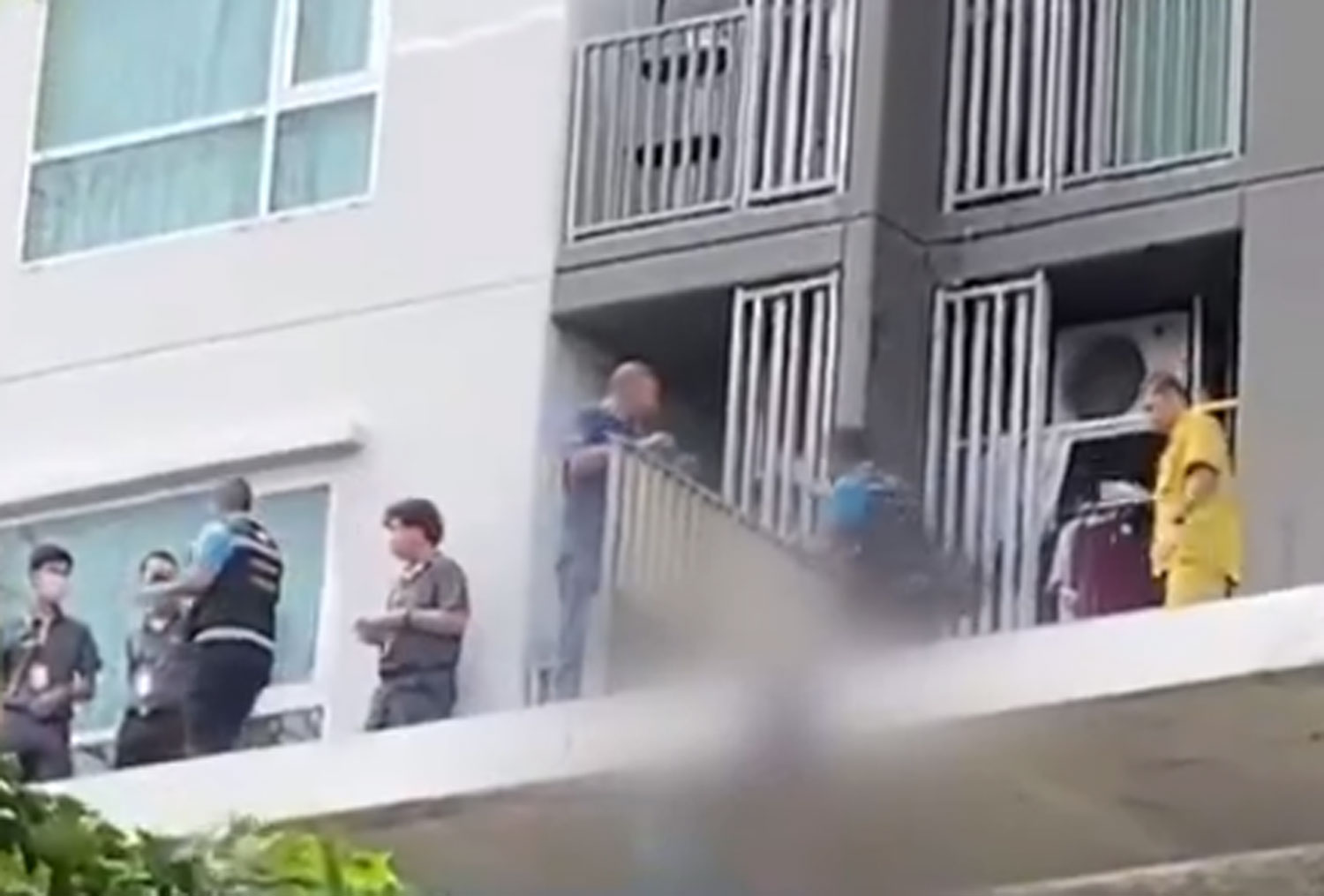 On Friday morning, an Irish English teacher died after falling from a condominium block in Bangkok's Bang Khae area. After tenants reported hearing a loud thump, resembling a heavy object tumbling down.
A security guard at the condominium on Phutthamonthon Sai 2 Road in Bangkok rushed to investigate.
According to Police, the guard later discovered the lower half of a man's body in a vehicle park on the second floor of the building. The incident was reported to 911 at 7.35 a.m. The mans upper body was discovered on a balcony of a third-floor room.
According to authorities, the deceased guy was an Irish national who worked as a foreign language teacher at a Bangkok school. He had been living alone on the 23rd level in a rented condo apartment.
As of yet, the cause of his death is unknown, and no other information about the man is available.
Closed-circuit television (CCTV) footage was being examined by police for potential clues, while forensic officers were gathering material to aid the inquiry.
Balcony Fall + Death = Suicide in  Bangkok
In Bangkok cases and frequent other events sparked a decades-long debate concerning unexplained deaths of persons, especially male foreigners, on balconies.
Almost no week or day goes by without a headline proclaiming someone's death: "Man Dead After Balcony Plunge," "Balcony Fall Kills Man," "Aussie Dies After Falling From Hotel Balcony."
There is only one evident cause of mortality in such headlines: gravity. What caused the fall is frequently unclear. Even in many situations when the death was judged a suicide, the word "jump" is rarely used, possibly due to the skepticism of headline writers.
A 2008 story in The Independent stated that jumping from balconies is a "favoured method" for "suspicious-sounding suicides" of British citizens in Bangkok.
In 2012, the UK government's Foreign Office and The Travel Association launched a very specific campaign: preventing young, Britons abroad from suffering balcony mishaps after three died falling from overseas balconies that year.
The report said dozens of British holidaymakers die or are severely injured every year as a result of inappropriate behavior on balconies, often after having a few drinks or taking drugs