Indian Tourists Cancel Trips to Thailand After their Govt Requires Them to Pass a COVID Test
(CTN News) – After their government mandated that returning travelers provide a negative Covid-19 test before reentering the country, the Indian government forced Indian Tourists to cancel visits to Thailand in droves, according to a report from the Thai Hotels Association last night.
While the rest of the globe mulls what to do with returning Chinese visitors, the new edict has surprised Indian travelers.
China stated last month that its borders would reopen to international travelers on January 8 and that quarantine regulation would be abolished.
According to Sanphet Supbowornsathian, president of the Thai Hotels Association Eastern Chapter, many tourists are now rethinking their trips to Thailand because the Indian government has decided to create negative RT-PCR results.
According to Sanphet, India applied restrictions on travelers returning from Singapore, Thailand, China (including Hong Kong), Japan, and South Korea.
"The required RT-PCR testing increase visitor fees and causes them to postpone their trips. There are now just a few small groups of Indian Tourists.
Major Indian travel agencies have reported that some clients have delayed their scheduled travels for a few months.
Indian Tourists were a significant market for Thailand and the resort city of Pattaya. Therefore, the situation was having an impact on hotels and restaurant owners there.
According to Bangkok Post, the RT-PCR test must be completed within 72 hours before departure for India, according to a tweet from India's health minister, Mansukh Mandaviya.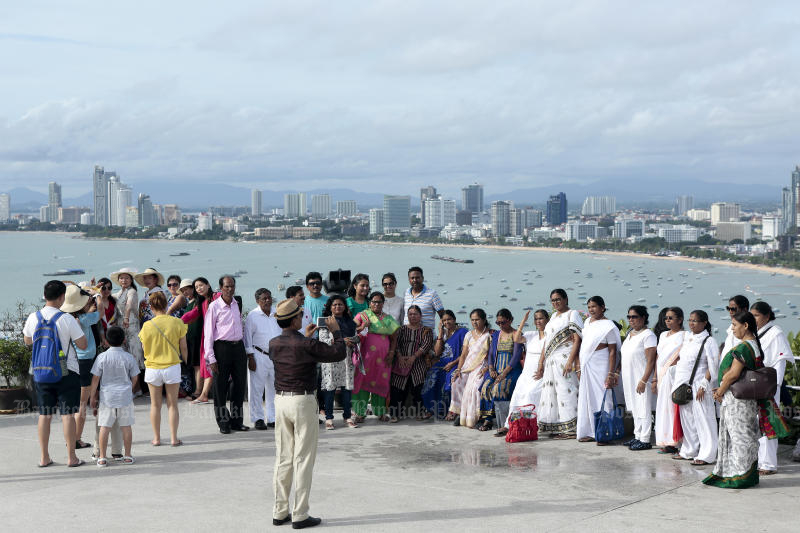 Before departing, travelers from these nations must submit their test results to the government's Air Suvidha website.
This is being done in light of how the Covid-19 situation is changing globally, especially in the aforementioned nations.
The Travel Agents Federation of India's joint secretary, Anil Kalsi, claimed…
Thailand is a popular travel destination. Therefore, plans may be modified to prevent testing upon arrival.
According to the Immigration Bureau, India was the second-largest source of visitors to Thailand in 2017, with almost 925,000 arrivals as of December 22. The country with the most visitors is Malaysia, with 1.8 million.
Related CTN News:
India Becomes the Second Largest Contributor to Singapore after Chinese Tourists