Hurdle Game Wordle: How to play Hurdle online?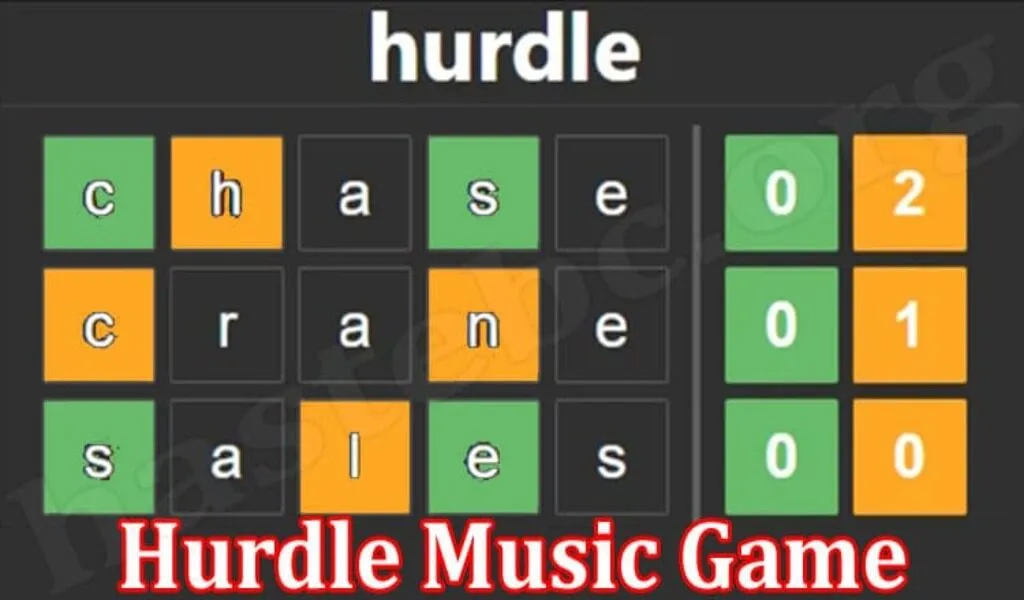 What is Hurdle Game Wordle? The hurdle game takes you to guess a mystery word with fewer clues, if you have already played Wordle and find it easy, you are going to love this innovative online word game, which you can play on Wordle and on Hurdle. We will tell you what the hurdle game is about, how to download it and why to play the game online.
We have already tried Hurdle, which is a new daily puzzle that can only be played once every day. We are looking forward to playing it again tomorrow with our friends to share our results with them. If you would like to challenge them, leave your results in the comments below! Would you like to see if we win?
We will begin by answering a question, which you can read here. The question is to guess a word in eight attempts. Once you have solved it, the game shows you how long it took you to solve it, and in what attempt you managed to solve it. After that, the game gives you the option to share it on your social networks. Don't forget to tell your friends about it.
Wow, it looks easy! It's not the pressure of time that complicates the game resolution, it's the fact that you have to use words that exist within the dictionary when solving it. It is clear after trying this online game that you will find out why this game has become a viral phenomenon.
How to play Hurdle online
In fact, it is a simple pastime that has gone viral thanks to its simplicity, and the fact that you only have 8 opportunities per day to solve the challenge (no matter how many times you attempt it).
It takes eight attempts to figure out the hidden word.
There must be a five-letter word for each attempt.
Each time you try to spell the word, the color of the letters changes to show how close you are to hitting the word, but different from Wordle
which indicates the number of characters in the correct position, the green tile shows the number of correct characters.
However, the amber tile shows the number of correct characters in the wrong position.
It is possible that some letters are repeated. For each letter, a different clue will be given. Every day we will be learning something new.
An example of a hurdle game
After clicking on 'Write a 5-letter word', it will display the letters that are already present in the searched word at the time of each attempt, and if they are in the correct position, they will turn green; if they don't exist but are in the incorrect position, they will turn yellow. The Hurdle is a more difficult version of  Wordle.
Hurdle is the right word to use as a first word
According to the majority of opinions on social networks, the right first word to start Hurdle would have to be CRANE, but we have compiled a list of the five best words to start Hurdle.
You will hear either AUDIO or ADIEU right off the bat, with four vowels. Afterwards, you can use a word with the letters R, S, and T.
You may also use ROAST as your second choice.
TEARS is another suitable word for the Hurdle.
It is a four-letter word containing three vowels and two common letters such as R and T.
Stare, If you want to have a common consonant and a pair of vowels, this is your word.
It is not necessary to download this game to play at this famous game, because you can play online it is not necessary to Hurdle to download the game to see your statistics in the icon above where you can see what you have done:
Hurdle today tricks
We have put together different hints so that you can find the solution to today's puzzle on your own:
A hurdle pro's first rule is to enter as optimally as possible the first time around. In order for you to make the right first attempt, you need to use between two and three vowels (to eliminate as much as possible) and some of the most common consonants, such as L, T… If you still cannot come up with an effective first attempt, you can start with Latin, since it fits all of the requirements outlined above.
Make sure you generate a large number of clues so that you will be able to solve the challenge within the next five attempts.
When you have run out of ideas to come up with a Hurdle, there is a Hurdle Word Cloud that can provide you with some inspiration. By using the Hurdle Generator, it will automatically generate a cloud of words or tags that will be displayed below. Furthermore, if you are unable to solve the Hurdle puzzle today, you may search for the words related to the Hurdle today to help you with the puzzle.
Hurdle English
Click here to play online free of charge if you wish to play the game. Players try to guess the five-letter word of the day within eight tries after a five-letter word is chosen each day. Feel free to share your stats with us!
Nerdle is the Wordle of mathematics
I believe that NERDLE, the mathematical word NERDLE has just been released, in case you are more into numbers. I highly recommend NERDLE as a new challenge that is much more complex than Hurdle. If you want to know everything about nerdle, then we will tell you everything, but we remind you that you may have a difficult time guessing it. Let us know your result in the comments section below.
Wordle Wordle NBA Poletl
A new version of Hurdle called Poeltl has gone viral amongst NBA and Hurdle fans. Here we explain what NBA Hurdle consists of and how to play it in the article.
You can play Hurdle unlimited daily games for free at Hurdle
Wouldn't it be great if you had an opportunity to play more Hurdles once you finished your current puzzle? Click the button below to access all Hurdle puzzles. It is a Hurdle archive, you can also solve unlimited Hurdle puzzles at random whenever you want, so you never run out of Hurdles. It is possible to play Hurdle daily games for free on Hurdle archive, which is an endless archive of Hurdle games.
In order to play hurdle Unlimited, you must switch to incognito mode in your browser. In this way you will be able to play hurdle as many times as you want per day.
Alternatives to cloning Hurdle
As a result, we have seen a lot of new web and mobile applications that mimic the way Hurdle works. These applications are seeking to take some of the popularity away from this new platform. In order to take advantage of this success and provide us with alternative methods to spend our free time using our browsers, some developers have developed applications based on this success.
Also Check:
WORDLE 260 HINTS: Three Clues For Today's Wordle
Heardle Game: The New Music Version Of Wordle Game – How To Play It