How I Save Over $1,000 a Year with Coupon Codes?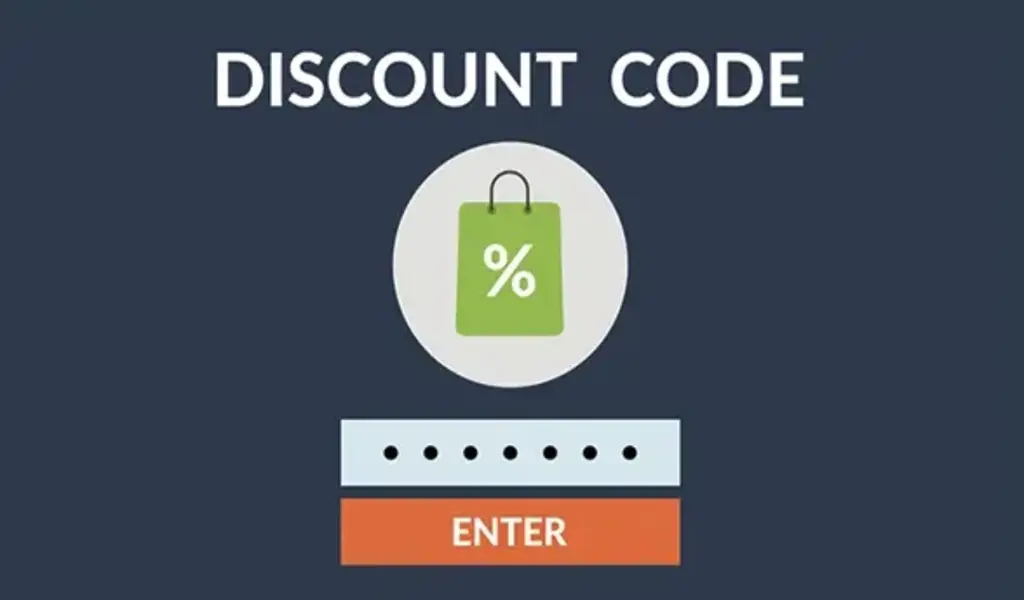 I'm the first to admit: that I'm a coupon code junkie. I've been known to search for coupon codes from my phone while in the checkout line at Target.
I just can't help myself. When there's a potential for savings, it's my duty as a woman — as an American — to take advantage of that opportunity by searching for a coupon code, right?
So, I'll spend an extra two minutes typing in " promo coupon code" on my phone only to find that there are no codes available, and I'm stuck paying full price. But those few extra minutes are well worth it if I get lucky and find a 15% off code — or better yet, free shipping!
Today, I'm going to tell you exactly how I save over $1,000 a year using Coupon Codes while shopping online.
$1,000 is no joke
Think about what you could do with an extra grand. For me, that's two months of rent. It's airfare to Europe. It's the electric bill paid for an entire year. That money can go toward your emergency fund or your retirement savings. Or you could use it to treat yourself and go on a much-needed vacation!
The first step is finding stores that offer promo codes. It's also important to find stores that match up with your needs and interests, so you can take advantage of special deals, offers, and other promotions specifically aimed at what you want to buy.
Finding promo coupon codes
You can find coupon codes for almost any product or service in the world if you look hard enough, but the trick is finding them before they expire! If you want to save money on something specific, it might be worth doing a quick internet search. But that takes time and effort.
Understand how to read coupons. Some coupons can be used on top of others, while others cannot. Look for the fine print and find out if you can use two coupons on one item.
Use multiple coupon coupons at once
Consider using a store coupon and a manufacturer's coupon on the same item. It will help you save even more money and score some great deals. Just make sure you check the fine print before making your purchase, so you know whether or not it is allowed by the retailer or manufacturer.
Buy clearance items and use them when they go on sale again.
Look for items that are already clearance-priced in stores but also have a coupon available for them and a store sale price tag on them. You may be able to rack up huge savings when stacking all three discounts together!
Look for printable coupon codes

The main type of coupon is the physical coupon that you cut out of the newspaper or magazine and use at the checkout counter. However, as technology has expanded, so have the types of coupons available. You can now find printable coupons that you can use from your computer.
You simply need to print them and take them with you to the store for savings. There are also digital or mobile coupons that you can use through your phone or another device at checkout.
Use the internet
Online coupons are easy to find and can save you money on everything from your morning coffee to your monthly phone bill. Before you make a purchase, search online for a coupon code for that store or product. You'll be surprised at how often you'll find a code that will save you money.
Check the mail
Coupons can also come in the mail, so keep an eye out for them when you're checking your post. Take advantage of them by using them within the time frame set for that offer.
Get organized
Don't let couponing overwhelm you. Create a system now that works for you. You can clip, sort, and file coupons all at once every week or month or take advantage of deals as they come along if it's easier for you to do it that way. Your method won't be right or wrong — it just has to work well enough that you actually use the coupons!
Don't be afraid to shop online
The internet is a great source for finding and printing coupons for everything from food items to electronics, furniture, and even travel deals. Simply type the name of the item or service you want in the search bar and add "coupon" to it.
For example, if you want to buy a new laptop from Best Buy, type "Best Buy laptop coupon" into Google's search bar. You will almost always get results that include printable coupons or codes that you can use to get discounts on your purchases.
Join loyalty programs and receive freebies that come with coupons too
A lot of businesses offer freebies such as memberships in their loyalty programs to customers who sign up with them or subscribe to their newsletters. These usually include free email subscriptions and regular mail deliveries.
Make a plan before shopping
Before you try to save money with coupons, make sure you're going in with a plan. If you have three or four coupons for pasta sauce and no coupons for pasta, then it might not be worth it to stock up on the sauce if you can't use it right away.
They want to sell you things. This can benefit both parties as long as you keep these three things in mind when clipping your coupons:
Don't buy something just because it's on sale or you have a coupon for it. You're still spending money, and that's the opposite of what we're trying to accomplish here!
If there's no name-brand version of the item, don't buy the store brand version just because it's cheaper. Do some research and find out which one is better and actually cheaper (after the coupon).
Don't buy extra items just because they are on sale or you have a coupon for them. I know this sounds silly, but I see people do it all the time! I've been guilty of this myself; I'm at the cash register with my one item and then see that I can get another box of cereal for free with this great deal. Uh, no thanks! Do I really need another box of cereal? No, I don't!
Similarly, if there are two different pasta brands on sale this week — one only cost $1 but is twice as much as the other brand that's 50 cents off — then it's better to buy the cheaper brand even though it costs more out of pocket today. (You'll get more pasta in total, which means more money saved.) If this seems like too much math, remember: You don't have to do all the work yourself! There are plenty of apps that will help you compare and contrast different products.
Check your store's weekly ads before you shop.
Look through the weekly ads for the stores you normally shop at and find the best deals for your family. This helps me plan my meals for the week and allows me to choose recipes based on what's on sale.
Stack coupons with sales for maximum savings
Stacking coupons with sales is one of my favourite ways to save money when I shop. Combining a coupon with a sale price will result in even greater savings at the register!
When grocery shopping, I normally check store websites, social media pages, and printable coupon sites like Coupons.com or SmartSource before heading out to shop so I can pair them both up with sales.
a Grocery coupon code is a great way to save money and an even better way to get free stuff. But there are a few things you need to know before you start cutting into savings. Here's how to use grocery coupons the right way.
Collect coupons from Sunday newspapers, mailers, magazines, the internet, and the store itself.
Use discount coupons for items that are already on sale at the store. You'll find out about sales when you look at the weekly ads.
Buy in bulk: Save money by buying nonperishable staples in bulk when they're on sale and using coupons. The best items are those with long shelf lives like canned goods, boxed foods, toilet paper, and shampoo that you can stash away until you need them.
Shopping with a coupon code is very popular nowadays. They can help you save money and get more out of your everyday shopping. However, like anything else, you need to know what you're doing if you want to shop with coupons effectively.
You'll find coupons in all kinds of places: newspapers, magazines, store flyers, and even junk mail. You can also find them right on the internet. In fact, the best way to use coupons is to use a combination of these sources.
Many people only look for coupons in newspapers and magazines, but the internet is a great place to find them.
Not only can you search many coupon sites from one location, but you can easily print out whatever ones you want from your home computer—no more clipping or waiting for new issues of your favourite magazines to arrive.
People Are Also Reading: