Holi Is a Hindu Festival Of Colour Celebrated By Indians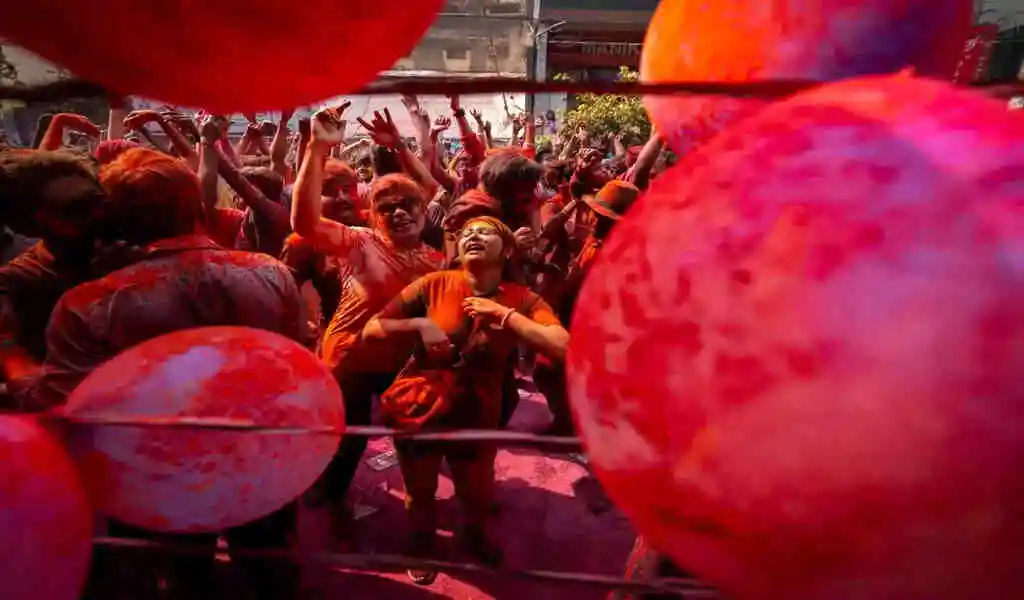 (CTN News) – An overwhelming number of Indians celebrated the Holi festival on Wednesday, dancing to the beat of drums, smearing each other with green, yellow and red colors and exchanging sweets in the streets, parks and homes.
It is after two years that they were free to drench each other with coloured water as they were no longer required to wear masks or comply with other Covid-19 restrictions.
There is no doubt that Holi is one of the most popular Hindu festivals, as it is a festival that brings people together, as well as putting an end to resentments and ill feelings toward each other.
My best wishes to you all for a happy and colourful Holi! "
Prime Minister Narendra Modi sent out a tweet on Wednesday.
It has been reported that Bollywood stars and other celebrities have thrown parties for friends and posted pictures on social media of the parties.
Ravi Sharma, the owner of a pharmacy in the city of Bangalore, said, "People who work hard, play hard."
An important festival of the Hindu religion, this festival celebrates the divine love of the Hindu god Krishna with his consort Radha and marks the beginning of the spring season.
At the Kalupur Swaminarayan temple in Ahmedabad, India, devotees cheer while coloured powder and water are sprayed on them during celebrations marking Holi during the celebrations marking Holi (Ajit Solanki/AP).
The people got in the mood by building bonfires with logs of wood in open spaces on Tuesday night to commemorate the triumph of good over evil – Hindu god Vishnu killing the demon Hiranyakashipu on Tuesday night to celebrate the triumph of good over evil.
In India, Holi traditions vary from one region to another.
According to some reports, hundreds of women in two northern towns celebrated last week by playingfully hitting men with wooden sticks in response to their teasing, as part of a ritual to respond to men's teasing.
The celebrations include drinking as a part of the festivities.
On Monday, according to The Times of India newspaper, New Delhi reported a record day for alcohol sales, with 2.6 million bottles of alcohol sold on a single day, compared to an average of 1.1 million bottles on a given day.
SEE ALSO:
International Women's Day Was Established In Which Year?