Port Authorities in Seize 32 KG of Heroin Bound for Australia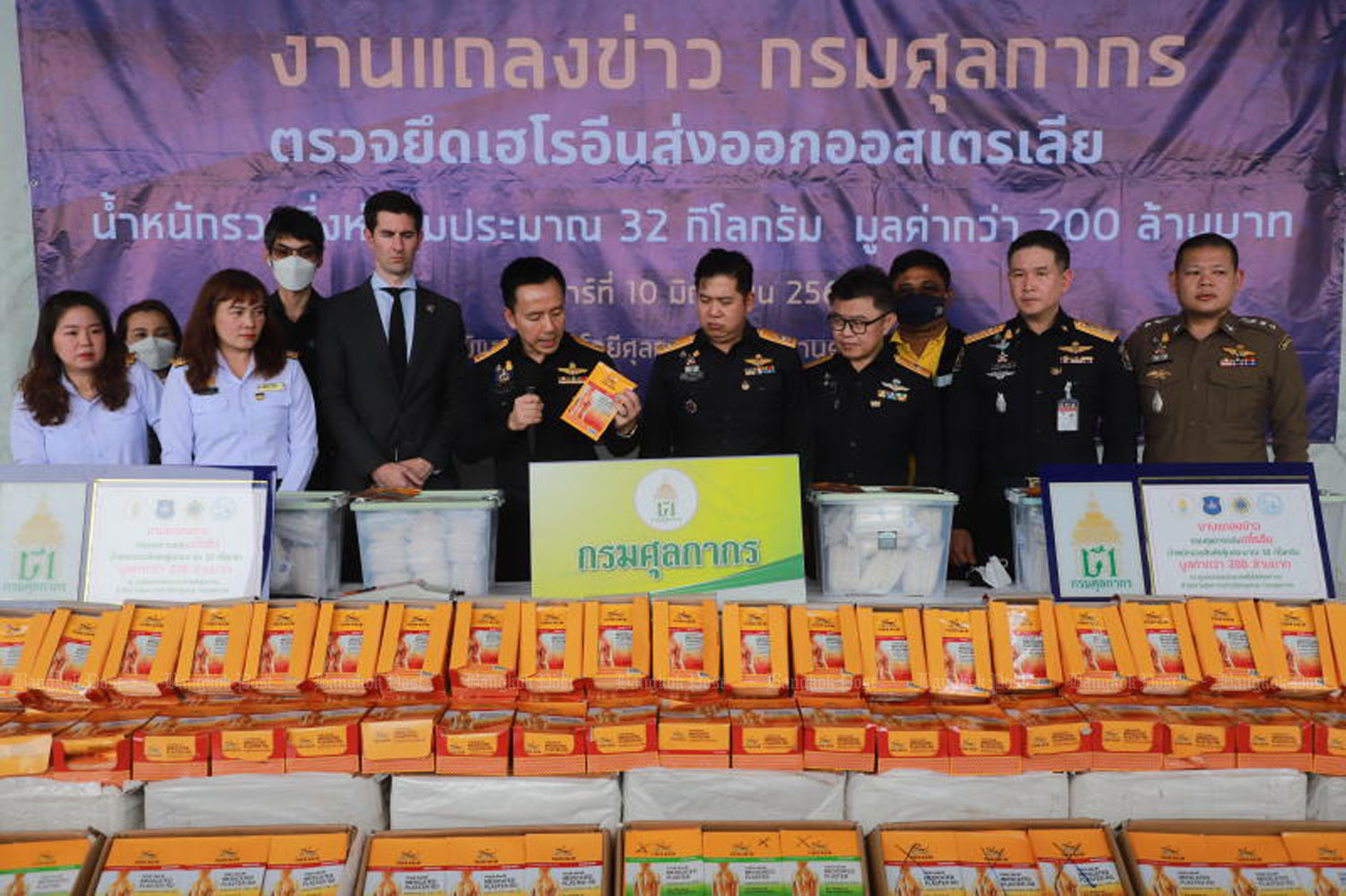 Port Authorities in Bangkok have seized 32 kilograms of heroin hidden inside boxes of pain reliever patches. The pills were on their way to Melbourne, Australia.
On Friday evening, customs agents discovered the suspicious consignment at the port. The products, labelled as pain reliever patches, were bound for Melbourne. An X-ray revealed that the suspected products were heroin, which was hidden in little plastic sachets inside the patches packets.
According to Phanthong Loykulnanta, deputy director-general of the Customs Department, the heroin might bring almost 200 million baht if transported to Australia.
He noted that the department, the Office of the Narcotics Control Board, and the Narcotics Suppression Bureau intend to work together to uncover those responsible.
Heroin and Meth Trafficking
Thailand has been known to have significant drug trafficking issues, including the smuggling of heroin. Historically, the Golden Triangle region, which encompasses parts of Thailand, Myanmar, Laos, and China, has been a major source of opium production and heroin trafficking.
The Thai government has been actively involved in combating drug trafficking and has implemented various measures to address the issue. This includes law enforcement efforts, border controls, intelligence gathering, and international cooperation.
Thailand's law enforcement agencies, such as the Royal Thai Police and the Narcotics Suppression Bureau, work to intercept drug shipments and arrest individuals involved in drug trafficking. Seizures often occur at airports, border checkpoints, and other strategic locations.
Seizure operations in Thailand have targeted a variety of drugs, including methamphetamine (commonly known as "meth" or "ya ba"), heroin, cocaine, and synthetic drugs. The authorities also focus on dismantling drug production facilities within the country.
It's important to note that the drug situation can change over time, and there may have been significant developments since my last update. To get the most up-to-date information on drug seizures in Thailand, I recommend referring to reliable news sources or contacting relevant authorities in Thailand.