Heardle Answer: Today's #19 Daily Song – March 16 Heardle Answer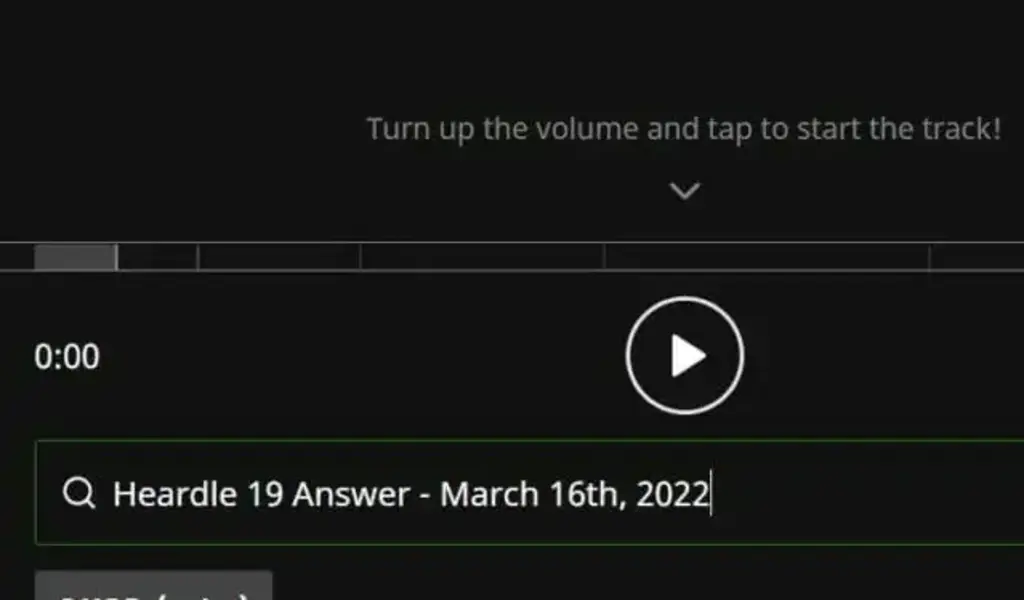 There is a new Heardle available now. We present to you our hints and tips for Heardle 19, which was released on March 16th, 2022.
Heardle has become one of the most popular games that has been inspired by Wordle, the popular word game developed at the beginning of the year that went viral.
It's a new game in which players need to guess the song of the day if they're new to it. In the beginning of the song, there is a short clip that you can listen to. The song will progress further as you guess incorrectly or skip a guess. In order to obtain a decent score, you need to listen to the song as much as possible.
The daily Heardle has the same format as all the popular word games, with the option to share your score with your friends on Twitter once you've completed it. Popular artists and streaming platforms have become more and more involved in the game by sharing their scores online and on social media.
At midnight local time, Heardle will release a new version. In the event that you wish to play a new game earlier in the day, you are able to change the time on your phone. If you are having trouble with the Heardle for the 16th of March, we have a couple of hints followed by the answer below.
Also Check: Wordle #269 Today's Answer: Hints, Clues, and Solution For March 15, 2022
Daily Hints
Even if you listen to a song a lot, if you are unfamiliar with it, it may still be difficult to guess what it is if you have never heard it before. For that reason, we would like to offer you a few hints that will hopefully help you move forward.
Hint 1: It was released in 2016
Hint 2: It belongs to the genre of Psychedelic Funk
Hint 3: The song is a single by Childish Gambino
Also Check: Heardle Answer Today – Today's #18 Daily Song March 15, 2022
Hearingle 19 March 16th, 2022 Answer –
When it comes to the selection of the song that Headdle plays, the process is completely random. If you want, you can choose a song from the 80's or one that was released in the recent past. No matter which way you look at it, it is much harder to maintain your streak.
In our daily hints, we give you a few hints that can help you figure out the answer to today's Heardle, but if you still need some help, the answer to today's Heardle, released on March 16th, 2022, is Childish Gambino – Redbone.