15-Year-Old Girlfriend of Murdered British Teenager Found Dead in Northern Thailand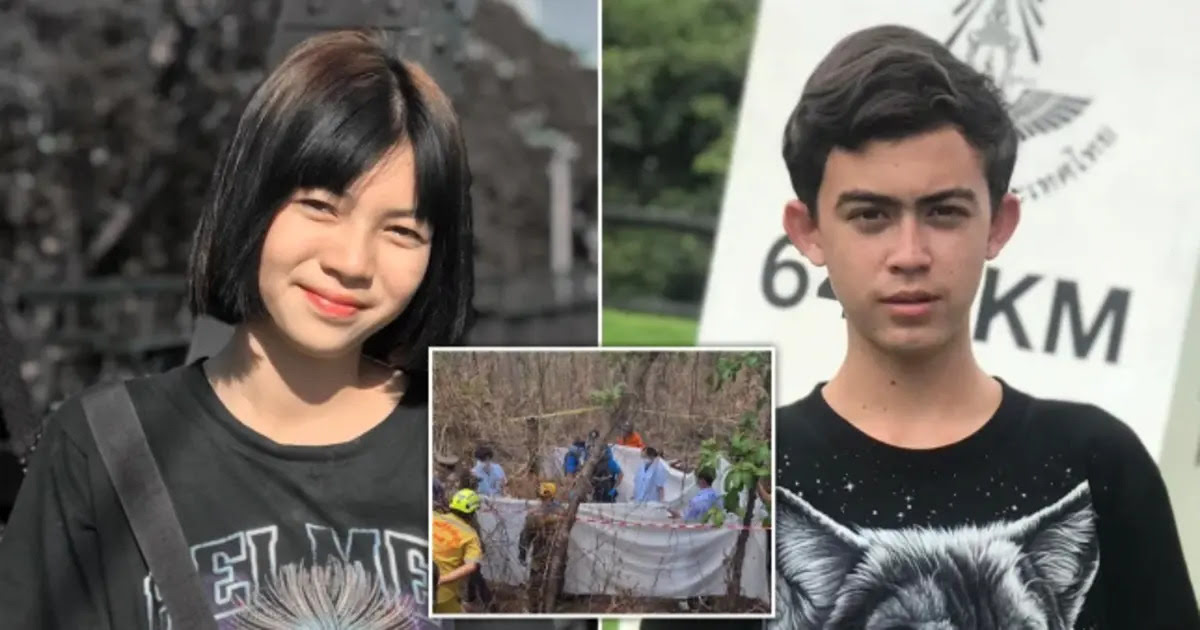 Police have discovered the body of a missing 15-year-old girl who was last seen riding a motorbike with a British teenager who was later discovered dead in northern Thailand's Lampang province.
Suraphltchaya Khamsa, 16, was discovered today buried in a small grave in woodland about three kilometres from the location of British teenager Woramet Ben Taota, 17.
Chaiwat 'Wat' Boongarin, a convicted criminal, admitting to killing the youngster known as Ben, alleging he stole drugs from him, but denies murdering Suraphltchaya. If convicted in either or both trials, Boongarin, who is currently in detention, will face the death penalty.
Ben grew up with his Thai mother Ooy Taota in a secluded area in northern Thailand near Lampang, close to where his body was discovered. According to the Daily Mail, he has a British father, businessman Stephen Graham, who splits his time between the UK and Thailand.
Ben and Suraphltchaya have known each other since they were children and 'were close,' according to the bereaved family, and investigators suspect Suraphltchaya was dating Boongarin. They believe Ben became acquainted with Boongarin and his narcotics through her.
They believe the girl, who was claimed to be hooked to methamphetamine pills and got her supply from the gangster, was used to entice Ben to Boongarin before they were both murdered.
Suraphltchaya's parents and grandmother identified her body, sobbing as they learned she had also been slain. Police claimed she had damage on her face, indicating she'd been hit several times with a hard object.
Mr Graham described the accused murderer as a notorious drug dealer and a 'evil' man.
When the tragedy unfolded, the boy's father rushed to Thailand and confronted Boongarin at a frenzied crime reconstruction on Wednesday.
Mr Campbell yelled at the alleged murderer, 'look me in the eye, you cowards,' and'may you rot in hell,' as he was led on a 'perp walk,' or crime reconstruction, which will be used as evidence by the prosecution.
'Usually I am very English and guarded about my feelings and my wrath,' he told the Mail.
'But after spending that long flight from the UK thinking about my dear Ben, the circumstance just grabbed me by the neck. I said some horrible things. 'It simply came out of me.'
He characterised his son as courteous, attractive, and handsome, but naive and 'like other 16-year-olds' did stupid things and tragically became entangled with Boongarin. Ms. Taota, Ben's mother, described her son as her "heart and soul."
Suraphltchaya and Ben were last seen riding a motorbike together on Saturday evening, May 6, after she had visited her grandfather earlier in the day.
The next morning, Ben was discovered dead with significant head wounds. His body had been discarded in the woods but not buried. His phone and money from his wallet were gone. Suraphltchaya was sought by authorities as detectives worked to piece together the case.
Boongarin was apprehended when he was seen on CCTV riding a black Honda motorbike around the area at the time of the death.
He admitted to the murder and stated that his motivation was retaliation over a drug deal in which the child stole drugs. However, he claimed that Suraphltchaya was murdered by someone else.
'We suspect that the suspect is responsible for both murders,' said Lampang Provincial Police Commander Major General Mongkol Sampawapol.
'However, authorities will continue to investigate the fatalities to see if anyone else was involved,' says the statement.
'Because the suspect has a history of these acts, the female victim's body is now being transferred to a hospital for an autopsy to look for traces of rape or sexual assault.'