Former US Senator Bob Dole Dies from Lung Cancer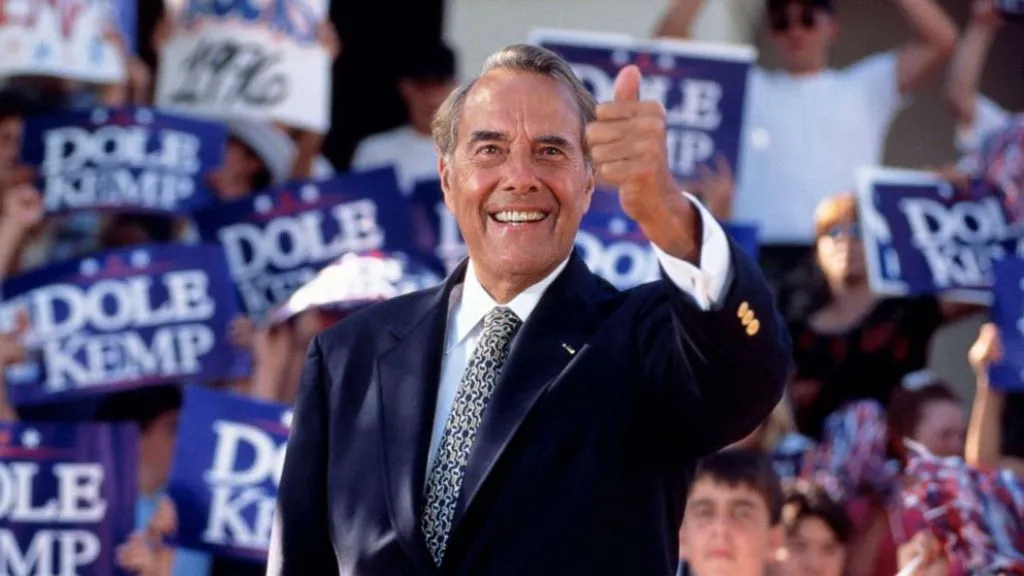 Former senator Bob Dole, a decorated World War II veteran who never achieved his dream of becoming president, but left his mark on Washington and history, died on Sunday. He was 98 years old.
During his three decades in the Republican Party, Dole played a major role with the party. During this time, he served as its national chairman from 1971 to 1996, when he lost the GOP presidential nomination to Democrat Bill Clinton. Dole served as Republican leader in the Senate for nearly 11 years, a record he held until 2018.
In the past, Dole was hospitalized at Walter Reed National Military Center for a variety of ailments. Dole announced in February that he had lung cancer.
In recent years, Dole has maintained a low public profile, though he attended the 2016 Republican National Convention.
Dole raised more than $197 million for a memorial to his fellow World War II veterans on the National Mall after leaving politics.
As a politician, Dole was able to change with the times despite his party affiliation and advancing age. The first woman to serve as secretary of the Senate and as chief of staff of the Senate were also both appointed by him. Viagra ads from 1999 made headlines due to Dole's open discussion of male impotence problems.
Elizabeth Dole and Bob Dole were among Washington's most glamorous power couples. As a Harvard-educated lawyer, she served as Transportation Secretary in Ronald Reagan's administration, Labor Secretary under George H.W. Bush, and president of the American Red Cross.
She held this position for one term from 2003 until 2009. Dole campaigned for her when she ran for the Senate from North Carolina, a post she held for one term.
Dole quips, "I regret that I only have one wife to give for my country."
Trending US News: