Five Dead After Myanmar Troops Ram Vehicle into Protesters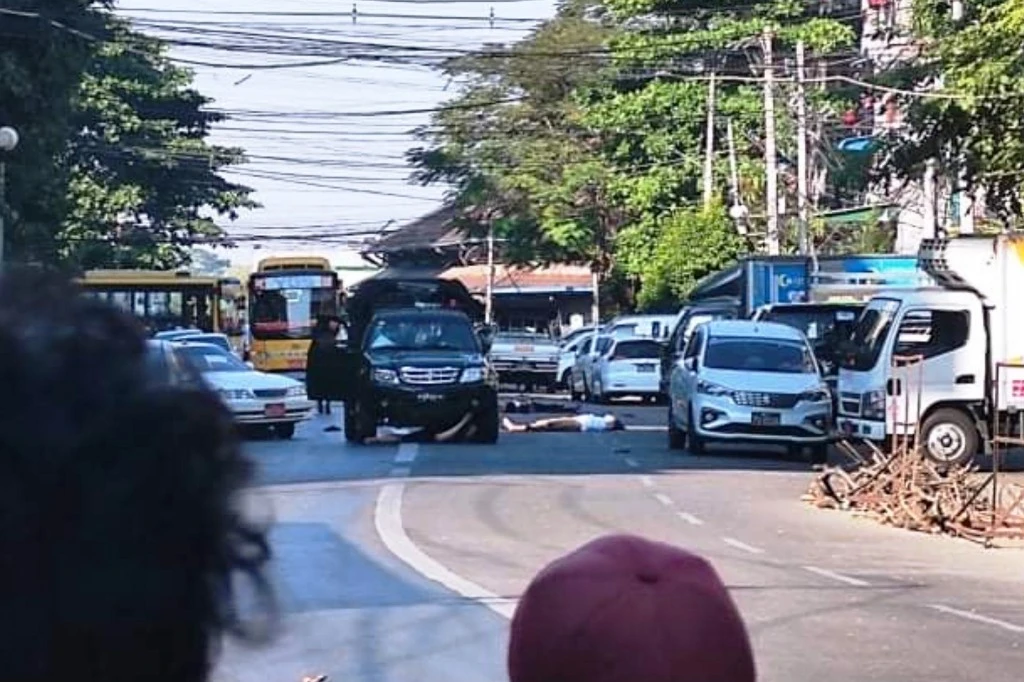 On Sunday, Myanmar security forces in a car rammed into an anti-coup protest in Yangon, killing five people and arresting at least 15, according to the local news portal Myanmar Now.
According to witnesses on the scene, dozens were injured. Social media shows photos and videos of bodies lying on the road after a vehicle crashed through protesters.
After the morning violence in Yangon, another protest was held in the afternoon.
Over 1,300 people have been killed since the coup on February 1. Despite this, anti-military protests continue. Small groups are often protesting against the overthrow of an elected government led by Nobel laureate Aung San Suu Kyi, as well as the return of military rule.
A shadow government for the opposition said it was heartbroken to see peaceful protesters killed.
After Sunday's attack, the National Unity Government's defence ministry said, "We will strongly respond to the terrorists who brutally, inhumanly killed the unarmed protesters."
Myanmar military blames protesters
The incident occurred in Yangon, Myanmar's largest city, where a 'flash mob' protest was rammed minutes after it started, and several people were arrested, according to witnesses.
"A soldier kicked me in the face and hit me with his rifle. I defended myself and pushed him back. Then he started shooting as I ran in a zig-zag pattern, but I escaped," a protester who declined to be identified for security reasons told reporters.
Two witnesses reported that soldiers in a car hit the mob from behind and followed the scattered protesters, arresting and beating them. Witnesses report that some of the victims were seriously injured with head injuries and unconscious.
Attempts to reach a spokesman for the ruling junta resulted in no response on Sunday.
Military officials have stated that the protesters who were killed started the violence. They claim they staged the coup in order to secure a victory for Suu Kyi's party in a November election. Election officials denied the claim.
UN estimates indicate that tens of thousands of civilians have been displaced since the coup as a result of ethnic minority insurgents.
There are a dozen charges pending against Suu Kyi, including incitement and violations of Covid-19 protocol.
As of now, she has rejected all the charges.