Five Common Construction Issues and Solutions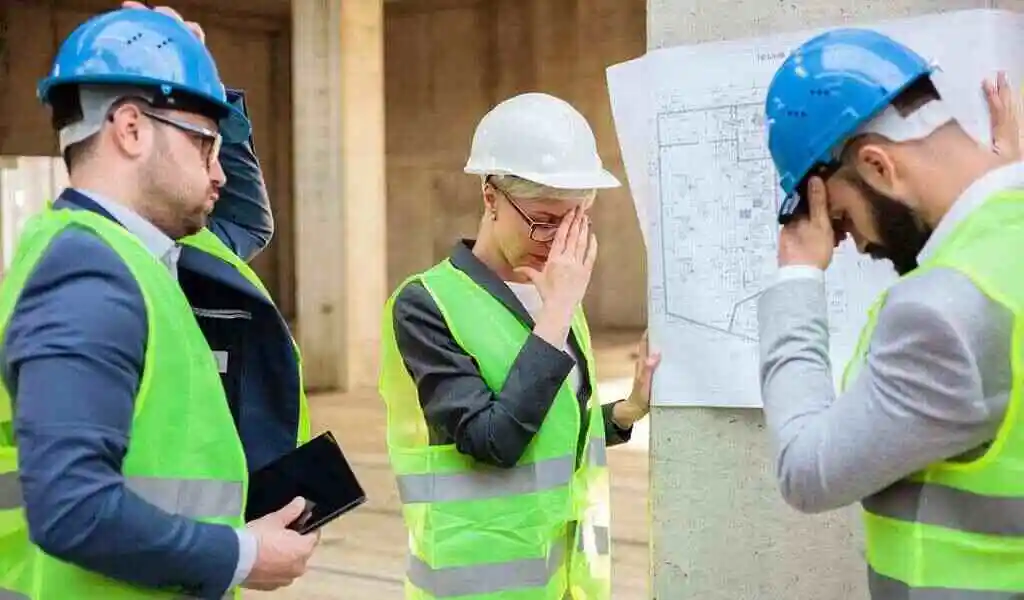 Construction Issues: Everybody knows that construction can be demanding and, at times, a volatile industry. Although there is a lot of money to be made, plenty of risks could knock the construction business or project down to its knees. The most frequent construction-related risks are repeat offenders, which can affect construction sites worldwide.
Construction risks often increase and strike contractors with less experience even before they've had the chance to know what's going on. Understanding the most typical dangers or construction issues that construction projects face will allow you to spot the red flags and eliminate any risk to your project's security or finances.
If you're a house construction company, you should know the following common construction issues with solutions.
In the absence of the right insurance certificate or an appropriate contractor's license, it is possible to face law violations or fines in the docket.
1. Theft and Vandalism
It's almost certain that you'll have to contend with vandalism and theft at any construction site. This can include smaller objects that are stolen by a worker or passer-by or larger stakes, such as expensive equipment stolen by thieves. And how can we miss talking about the youngsters who are snoozing around and can ruin your construction site simply out of boredom?
If you're in the mid of low cost house construction in Bangalore, you must be especially aware of this issue. To avoid this kind of issue, it's crucial to assess the security of your site by keeping an eye on it. Monitoring with the help of cameras and surveillance could stop unauthorized individuals from entering your premises.
Other appropriate measures include sturdy fencing equipped with high-security clamps and burglar-proof gates, which could be ideal solutions. Because the access barrier stays in place even during work hours, the possibility of burglars gaining access to the construction site unnoticed is minimized. This dramatically reduces the chance of theft.
2. Missing Construction Documents
The process of keeping track of paperwork on construction projects is a full-time occupation. Although it might not seem like a risk, a lack of paperwork can significantly risk construction. Contractors who use an area inside their truck as a filing cabinet are not the strongest link on the chain. Even one receipt hidden in the dashboard can cause them to lose a lot of time and cash. A few documents that, if lost, could cause issues are:
Notices of preliminary nature
Lien waivers
Stop-work orders, etc.
When you consider that many subcontractors work on multiple projects at once, keeping up with the deadlines of each general contractor and the required compliances and ways to submit can be a headache; for general contractors, locating the payment applications or lien waivers and compliances can take time away from more important tasks.
In the absence of insurance documentation or an appropriate contractor's license, it is possible to face law violations or fines in the docket. The most apparent solution is proper organization and tracking.
3. Insufficiency of Skilled Workers
One massive issue in this construction industry is that there aren't adequate skilled labourers to meet increasing demand. The younger generation that is being encouraged to attend colleges is not being encouraged to pursue vocational careers. The benefits of a job in construction aren't being sold to millennials, and most of today's workers are nearing retirement.
As experts from the industry attempt to address this issue on a global scale; however, there are options you can take as a contractor or small business owner that can help.
Act as a Mentor: Recent college graduates searching for jobs can be made aware of the construction industry's career scope. Also, it is essential to be willing to present your field to someone who might not have considered it as a profession.
It is also an excellent idea to mentor workers who are already skilled. For instance, if one of your most skilled employees has expressed a desire to learn about the business aspects of construction, it is possible to guide a previously competent worker in the basics of project management in construction or the business of owning a construction company.
Alternatively, you can also hire a staffing agency to hire qualified people. So you can either find and mentor talent or take the help of a staffing agency as a solution to deal with shortage problems.
4. Poor project management
One of the most significant worries experienced subcontractors face is dealing with a brand rookie general contractor. If they don't know how the general contractor operates or what kind of expertise they possess, there's a significant chance of a disaster if they take on the project.
A poor project management approach could lead to confusion or miscommunications, leading to disputes. When a general contractor or project manager doesn't know what is expected or does an inadequate job at scheduling subcontractors or materials, time and money can go wasted.
A poor project management technique can have ripple effects on other projects and increase the risk of subcontractors trying to earn money. If some subcontractors wait for others to complete their work before commencing their own schedule, a scheduling error could force them to push their timeline. It could lead to pushing out the timeline of another project.
The only sound and viable solution to this problem are ensuring that the contractor you'll work with is competent and skilled.
5. Confusion about Changes to Orders
The issue of change orders is a typical element in the construction field and is not an intrinsic risk but something to be handled with care. Making changes in a bad way can lead to lost opportunities, consuming costs, and even losing money.
When there are changes when they do, it's vital to have them recorded and then signed. Change orders are in-depth contracts that record changes and allow the contractor to finish the task with a clear solution.
The failure to handle them in this manner implies that your business could complete work that the general contractor or client didn't approve. Many disputes over payments have resulted from the verbal authorization for an order to change.
Keep your change order documentation in line. If you're looking to start with a change order, look for change order templates that are easy to document and submit changes needed to make the change in work a contract to avoid the possibility of a payment dispute.
If you keep all these issues with solutions in mind, the chances are bleak that you'll ever face challenges in your construction business.
People Also Read:
What is Prince2 Certification, and How Beneficial is it?
Elon Musk Says he's Considering Creating A New Social Media Platform
Fortaris Capital Advisors Announces Efficient Tool for Reputation Management
Majority of Households Straddled With a Mountain of Debt