Father Shoots and Kills 2-Year-old Daughter in Drunken Rage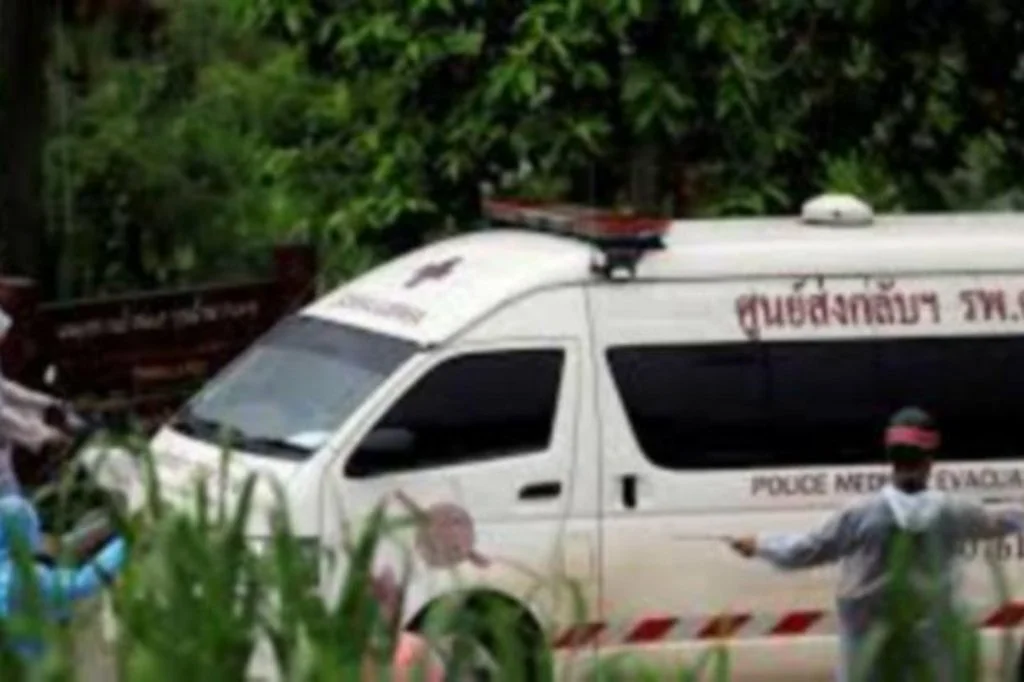 A father has shot and killed his two-year-old daughter after firing a shot at his wife during a drunken rage, he then tried to kill himself, at his wife's birthday party in Southern Thailand.
The tragedy happened just after midnight at a home in tambon Pak Nakhon of southern Thailand, Nakhon Si Thammmarat province, ploce reported.
Police, a doctor from the local hospital, and rescue workers were rushed to the home.
Upon their arrival, they found 2-year-old Nichaphat Chorncharas, dead from a gunshot lying in a pool of blood in a bedroom on the second floor. Her father, Mr. Chaowarin Chorncharas, 31, had a serious gunshot wound to his head.
The girl's mother Mrs. Wanwipha Chorncharas, 27, was sobbing beside her dead child. She was bleeding from one of her ears, but not from a gunshot, police said.
She was given first aid before she and her husband were taken to Hospital.
Police seized a loaded 9mm handgun with three spent cartridges.
Crime scene investigators said Mr. Chaowarin and his family were at the house of his wife's grandmother, where there was a birthday party for his wife on Tuesday night. He and other relatives had been drinking alcohol all evening.
Late at night, his daughter asked for his mobile phone, so she could play games on it before going to sleep but he could not find it. His wife told him he drank too much and that was why he could not find his phone.
The toddler's father and mother then began quarreling. Mr. Chaowarin stormed into the bedroom and fired a shot at his wife, but missed. He then shot his young daughter, killing her. Then he turned the gun and shot himself in the head.
The house owner, Mrs. Wimon Nethichai, 77, confirmed there was a birthday party there for her granddaughter.
She told police she saw Mr. Chaowarin go up the second floor of the house about midnight. Shortly after, she heard gunshots and then heard Ms. Wanwipha Chorncharas screaming.
Trending News: