Elderly Hostage Released By Hamas Describes Harrowing Experience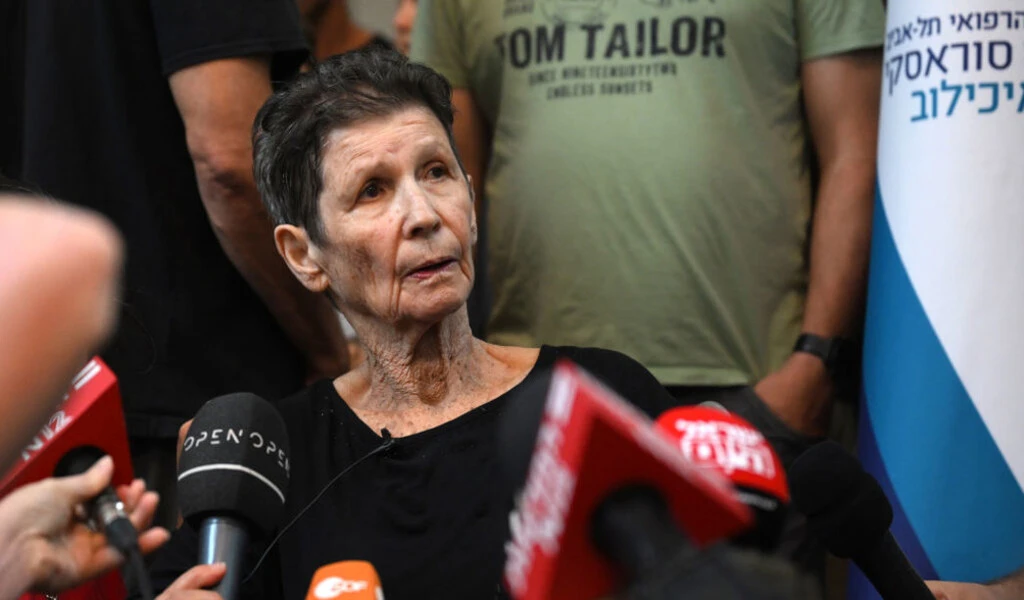 (CTN NEWS) – "I went through hell," says Yocheved Lifschitz, an 85-year-old grandmother and peace activist released by Hamas on Monday after two weeks in captivity.
Ms Lifschitz and her husband were kidnapped by Hamas gunmen on motorbikes and taken into a "spider's web" of tunnels underneath Gaza, she said.
She described being hit by sticks on the journey, but said most of the hostages were being "treated well."
She was freed alongside another woman, Nurit Cooper, 79, on Monday evening.
Extraordinary images show the grandmother shaking the hand of a Hamas gunman, just seconds before she was handed over to the International Red Cross at the Rafah crossing between Gaza and neighboring Egypt.
"Shalom," she appears to say to the gunman – the Hebrew word for peace.
Ms Lifschitz was kidnapped, alongside her husband Oded, from Nir Oz Kibbutz in southern Israel on 7 October.
He has not been released.
It was early in the morning when Hamas attacked their kibbutz, massacring the small community.
One in four residents are believed to have been killed or kidnapped, including many children.
Speaking at a news conference from Ichilov hospital in Tel Aviv just a few hours after her release, Ms Lifschitz explained what happened after she was kidnapped.
She said she was hit with sticks during the journey into Gaza, and suffered bruises and breathing difficulties.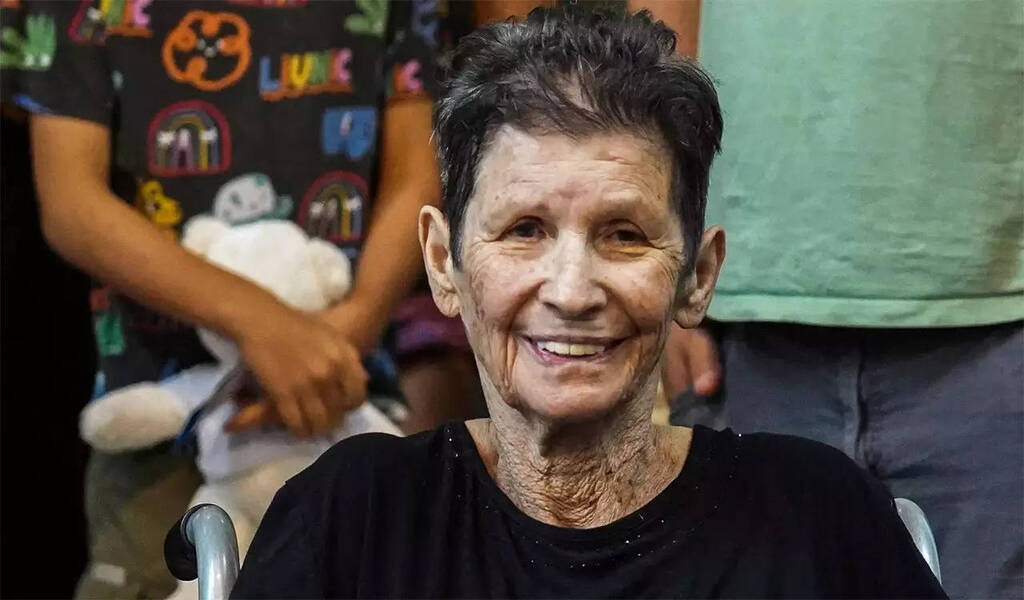 Her daughter, Sharone Lifschitz, who helped translate her mother's ordeal to reporters, said the 85-year-old was forced to walk for a few kilometers on wet ground.
Sharone said her mother was taken into "a huge network of tunnels underneath Gaza that looked like a spider's web".
Ms. Lifschitz said she was among 25 hostages taken into the tunnels, and after several hours, five people from her kibbutz, including herself, were taken into a separate room.
There, they each had a guard and access to a paramedic and doctor.
She described clean conditions inside, with mattresses on the floor for them to sleep on.
Another captive who was badly injured in a motorbike accident on the way into Gaza was treated for his injuries by a doctor.
"They made sure we wouldn't get sick, and we had a doctor with us every two or three days."
She also said they had access to medicines they needed, and there were women there who knew about "feminine hygiene".
They ate the same food – pitta bread with cheese and cucumber – as the Hamas guards, her daughter Sharone added.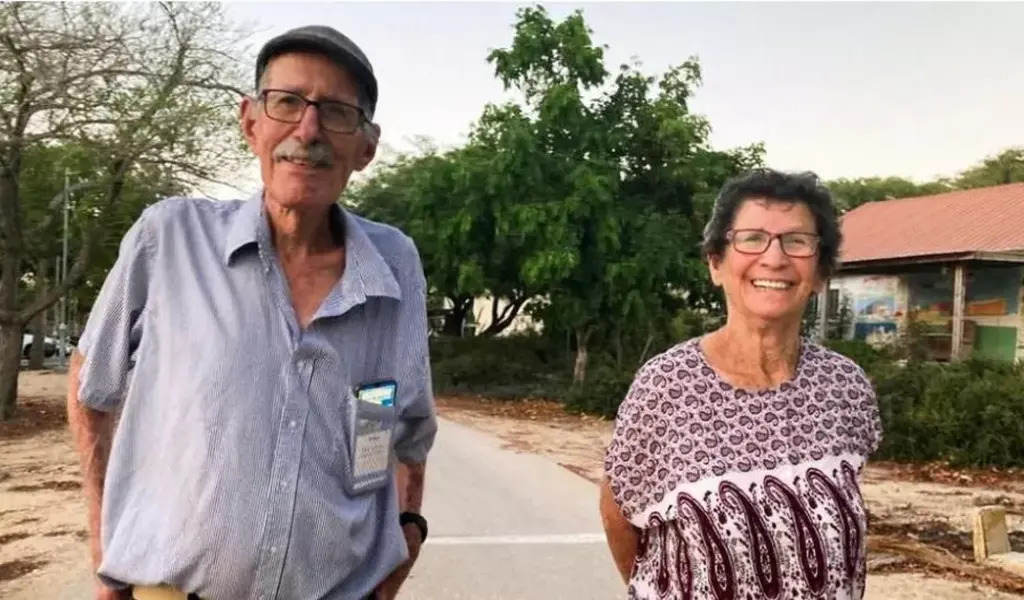 When questioned about why she shook hands with the Hamas gunman, Ms. Lifschitz explained that the hostage takers had treated her and the remaining hostages well, and they were in good condition.
Sharone, Ms. Lifschitz's daughter, mentioned that her mother's gesture didn't surprise her, saying, "the way she walked off and then came back and then said thank you was quite incredible to me. It's so her," as she had previously told the BBC.
Just hours before the release of Ms. Lifschitz and Nurit Cooper on Monday evening, the Israeli military organized a screening for journalists, featuring raw footage recovered from Hamas body cameras.
The purpose was to remind the world of the brutality of the attack on Israel that took place two weeks ago.
The footage included scenes of Hamas gunmen cheering as they shot civilians on the road, and later stalking the pathways of kibbutzim, where they killed parents and children in their homes.
The attack resulted in the deaths of more than 1,400 people, the majority of whom were civilians.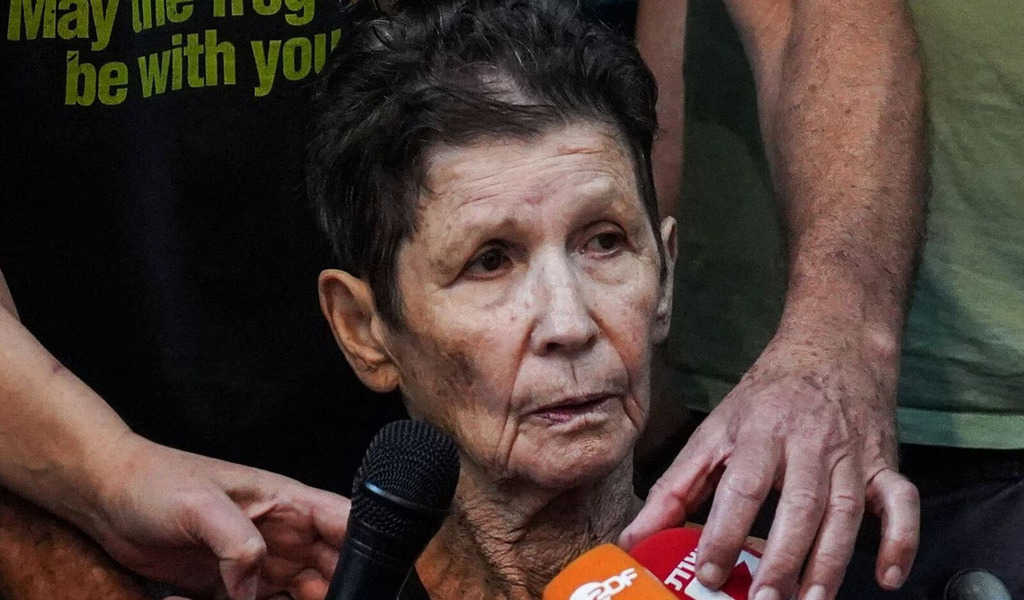 Ms. Lifschitz and her 83-year-old husband, Oded, are renowned peace activists who have played a role in transporting sick individuals from Gaza to hospitals in Israel, as confirmed by their families.
Oded, a journalist, has devoted his career to advocating for peace and the rights of Palestinians over several decades, as shared by Sharone with the BBC.
His previous work with the newspaper Al Hamishmar and his reporting on the 1982 massacre in two Palestinian refugee camps in Beirut have earned him recognition.
He is proficient in Arabic, which enables him to communicate effectively with the people in Gaza and has developed numerous connections within the region.
In total, four hostages have been released so far, including the American-Israeli mother and daughter, Judith and Natalie Raanan, who were liberated on Friday.
Nonetheless, Israel reports that more than 200 individuals remain in captivity, including the husband of Nurit Cooper, who was also released on Monday night.
MORE RELATED NEWS:
Dinosaur Footprints Discovered on the Beach of the Isle of Wight, England
On Nov 2, IMF team to visit Pakistan for first review talks
US rejects Israel-Gaza ceasefire as Hamas released 2 female hostages