Drugs Suspect Killed, 6 Million Meth Pills Seized in Chiang Mai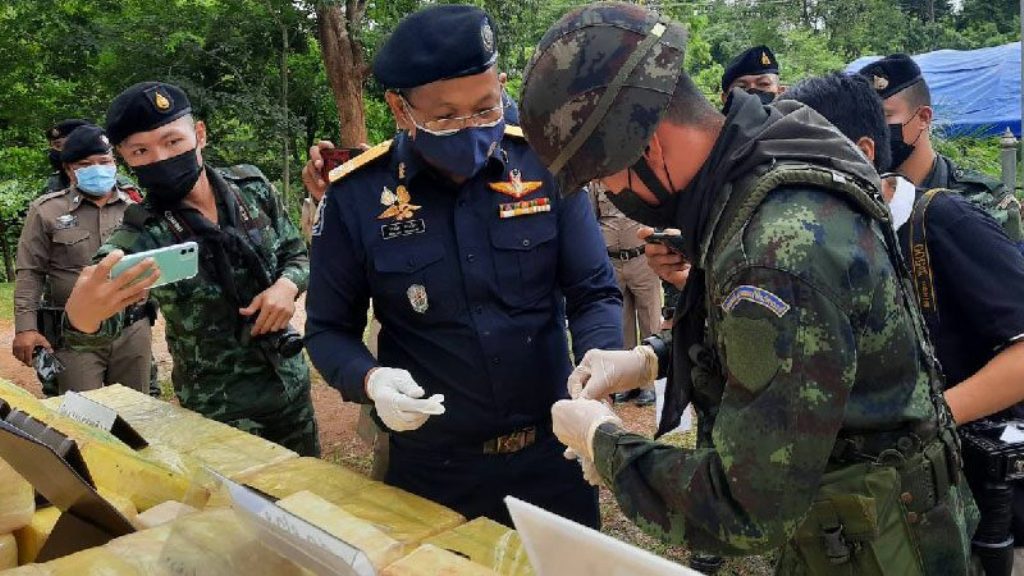 The Pha Muang Task Force has seized 6 million meth pills and killed a suspected drug courier in a firefight in northern Thailand's Chiang Mai Province.
The firefight occurred around approximately 5 pm when a Toyota pick-up truck ran a checkpoint, manned by Pha Muang Task Force soldiers from Ranger Company 3203. The driver defied their signal to stop for a vehicle search.
The Pha Muang Task Force soldiers gave chase in a patrol vehicle.
The fleeing pick-up skidded off the road at Nong Tum village in tambon Wiang of Fang district. The driver, while trying to escape, opened fire at the soldiers in pursuit. He was shot and killed in a brief firefight with soldiers.
The driver was later identified as Mr. Tatchapol Chaka, from tambon Mae Na Wang in Chiang Mai's Fang district.
In a search of his Toyota pickup truck, soldiers recovered 30 bags, each containing 200,000 meth pills, totaling 6 million pills. Soldiers also recovered a semi-automatic rifle, 2 full magazines, ammunition, and a mobile phone.
Meanwhile, in neighboring Chiang Rai province, army rangers recovered 190,000 methamphetamine pills found abandoned along the banks of the Mekong River. The soldiers could not find any evidence of who might have abandoned the drugs.
Source: Bangkok Post