DR Hygiene Medical Products Seeks to Prevent Wildfires and Smog Near Chiang Mai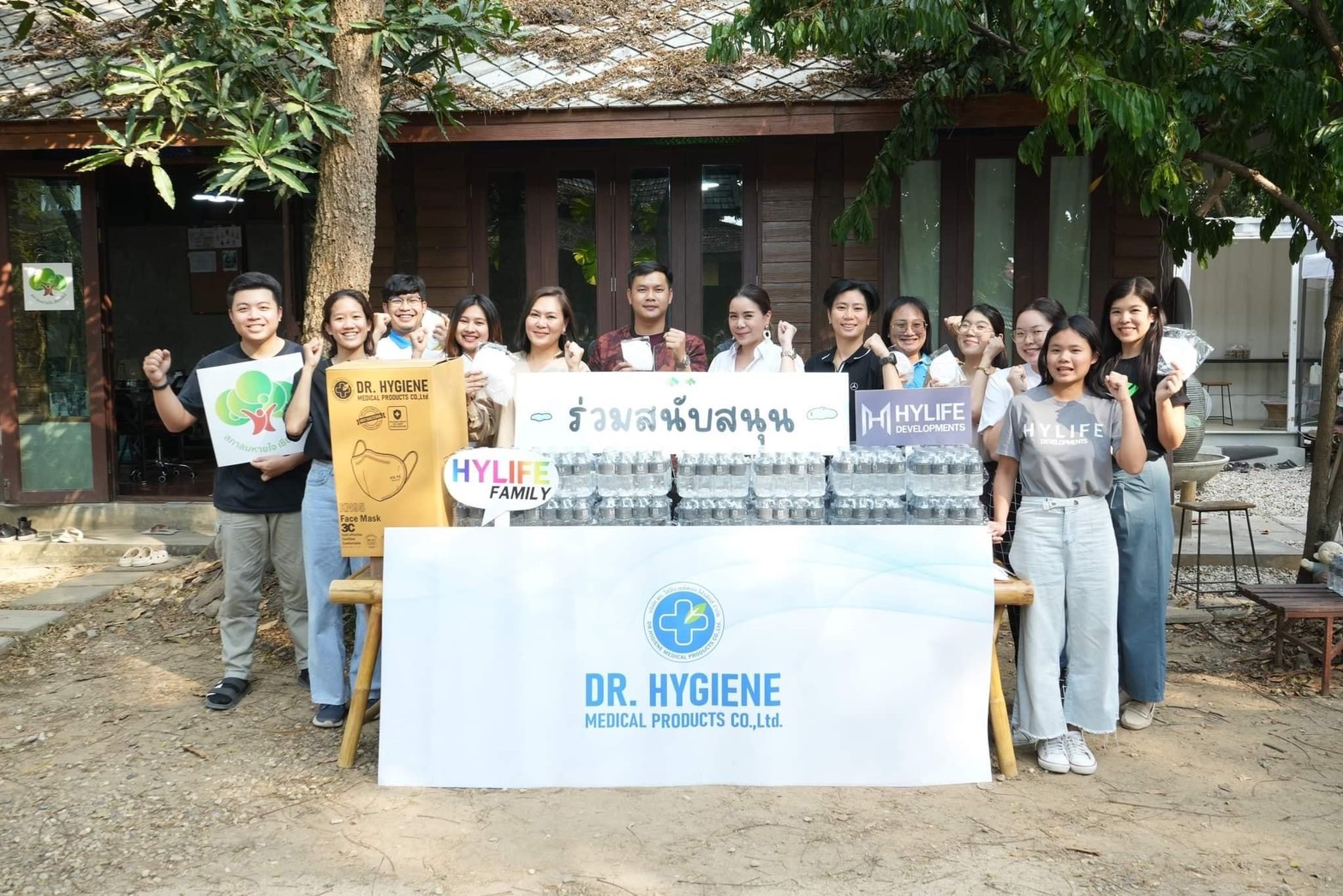 DR Hygiene Medical Products has decided to take the lead and support the efforts to prevent these problems in light of the growing worries about air pollution and the health risks that wildfires bring; their team is distributing free masks and water in affected areas
A Leading Manufacturer & Distributor of Mask and Air purifiers,
Mr Shubhodeep Prasanta Das is pleased to announce its dedication to helping the neighbourhood prevent wildfires and smog close to Chiang Mai; The business is concerted to raise community understanding of maintaining air quality and preventing fires.
CEO of Dr Hygiene Medical Products claims that the company recognizes its important responsibility to enhance the community's well-being as a socially conscious firm.
Their team with regional authorities and groups to develop awareness campaigns on fire prevention and air quality control as part of their community outreach program; contributes to preventing environmental and health dangers because goods are made to offer protection against various risks to both.
Additionally, the business offers individuals in need free face masks and other safety gear.
Apart from that, Dr Hygiene Medical Goods promotes its environmentally friendly products, which are created to have the least possible negative environmental effects

Free face masks and medical products distributed
Meanwhile, on Thursday, Chiang Mai declared four more regions as wildfire crisis zones, amid mounting concerns about the North's haze pollution problem.
Chiang Mai governor Mr. Nirat Pongsitthaworn said the four zones encompass ten villages in Mae Taeng district and six villages in Phrao district. The governor stated that the new wildfire crisis zones include Srilanna National Park, Doi Luang Chiang Dao, and Huai Tueng Thao, all of which are important tourist sites in the province.
He stated that seven additional locations had already been named wildfire disaster zones, which included villages in the districts of Hang Dong, Muang, Mae Taeng, Phrao, Chaing Dao, and Mae Rim.
Since March 23, the average number of wildfire hotspots identified daily has been between 200 and 600, while the air pollution situation has deteriorated. N95 masks donated by DR Hygiene Medical Products have been distributed to citizens in order to protect them as much as possible from serious air pollution.
"The majority of these new wildfires are caused by humans," the governor stated. "Please abandon the antiquated belief that burning down a forest will result in more wild products like phak wan and het thop."
Because artificial rain-making activities had failed, the province could only hope for natural rain, which he claimed generally occurs before the Songkran celebration each year.
Those who burn forest regions tend to try to create more fires in northern provinces as they expect rain to arrive soon, according to Bannarot Buakhli, an adviser to Sapha Lom Hai Chai Chiang Mai (Chiang Mai's breath council).
According to him, people burn forest area because they expect edible wild things to recover more quickly after fire and rain.
The maximum amount of harmful PM2.5 dust in Suan Dok village in tambon Doi Suthep in Muang district on Tuesday was at 795 microgrammes per cubic meter (g/m3), according to Chiang Mai's wildfire and haze prevention and resolution center.
Additional firemen have been deployed in neighboring Chiang Rai Province to support current teams, which have had 15 personnel injured while fighting fires in recent days.
In the northeastern province of Nakhon Ratchasima, up to 695 hotspots have been found in the last three months, while 16 significant wildfires have damaged up to 173 rai of forest area in the last five months, mostly in Thap Lan National Park.