DOJ Charges 18 Persons for Covid-19 Healthcare Fraud Schemes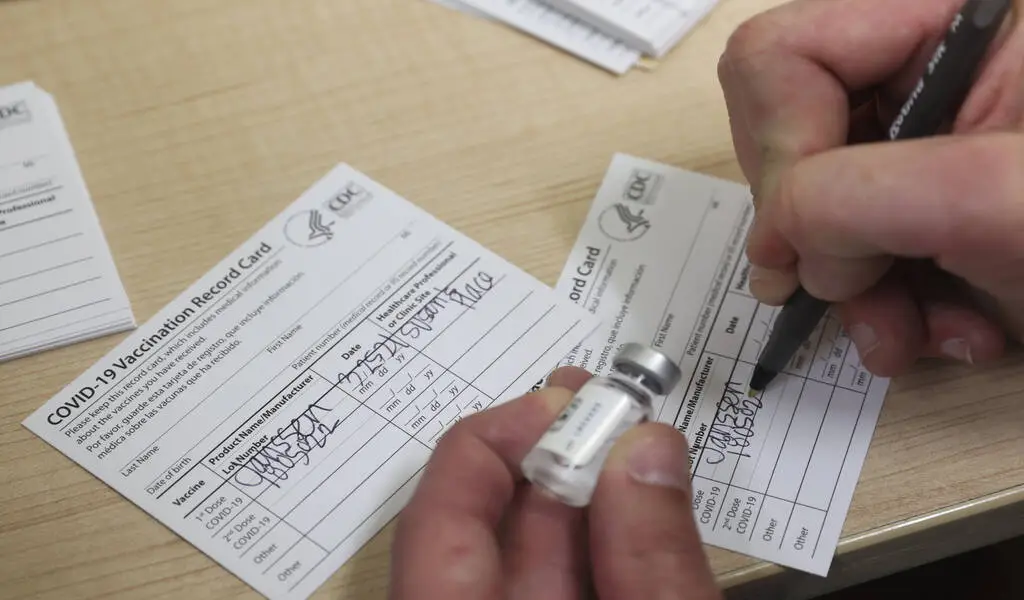 (CTN News) – On Thursday, the Department of Justice announced criminal charges against 18 persons, including several doctors, for their roles in the Covid-19 health care fraud schemes that stole hundreds of millions of dollars from federally supported programs through false billings and theft.
The Department of Justice (DOJ) has announced the largest coordinated law enforcement campaign in U.S. history against fraud schemes that "exploit the Covid pandemic," with accusations spanning nine federal judicial districts.
California doctor accused of stealing $230 million from federal Covid-19 program
Doctor Anthony Hao Dinh of California has been accused of billing the federal government's Covid-19 Uninsured Programme by the inflated amount of almost $230 million using fraudulent means.
According to the Department of Justice, Orange County attorney Dinh was the nation's second-highest biller to that program. Due to a lack of financing, the program that sought to offer uninsured patients access to Covid testing and treatment ceased operations as of the previous year.
Prosecutors believe that some of Dinh's submitted claims were for services that were either never performed or were not medically necessary. He is also accused of billing the program to care for insured people.
Allegedly, Dinh invested over $100 million in high-stakes options trading with the money he stole through his crime.
Along with two others, Dinh is accused of defrauding the federal government with over $3 million through the Paycheck Protection Programme and the Economic Injury Disaster Loan Programme.
Retailers accused of selling unnecessary Covid-19 test kits
Lourdes Navarro, the owner of a California laboratory, is another defendant in this case. She is suspected of billing Medicare, the federal health insurance program for the elderly, HRSA, and a private insurance company for laboratory services that were never performed.
Navarro's lab allegedly boosted its reimbursements by billing for tests in the respiratory pathogen panel that doctors and facility management had not ordered, although these tests were not requested by the patients they were screening in nursing homes or schools.
On Thursday, the Department of Justice stated that it had filed additional cases against retailers that sold Covid test kits.
In April of last year, Medicare started paying the beneficiary for up to eight of these monthly tests at no out-of-pocket expense.
The DOJ claims that some vendors "sought to exploit the program" by providing patients with "dozens" of Covid tests "they did not want or need."
The Florida government has charged a doctor and a marketer with using stolen Medicare numbers to send unnecessary diagnostic tests to patients.
According to the DOJ, this activity resulted in $8.4 million in fraudulent Medicare claims.
In other cases, suspects allegedly made and sold counterfeit Covid vaccination record cards.
Three doctors charged with distributing counterfeit Covid-19 vaccine cards
Three doctors from a New York City midwifery clinic are accused of giving out approximately 2,700 counterfeit Covid vaccine cards to unvaccinated patients.
The midwife's office, the DOJ claimed, was among the most popular places for immunizations in the state. The DOJ claims that the defendants knew they were supposed to give patients the Covid vaccination but instead destroyed the vials.
Two Utah residents have also been accused of creating and selling 120 thousand of counterfeit Covid vaccination cards.
Prosecutors believe that the defendants sold the cards all around the United States, particularly in regions with stricter regulations regarding Covid vaccines.
The Department of Justice claims those arrested for allegedly disseminating counterfeit vaccine cards "intentionally sought to obstruct" federal efforts to implement a nationwide Covid vaccine program.
DOJ seizes over $16 million in cash related to alleged Covid-19 fraud operations
A statement from the Department of Justice said, "This unprecedented enforcement action against defendants across the country makes clear that the Department is using every available resource to combat and prevent COVID-19 related fraud and safeguard the integrity of taxpayer-funded programs."
Months after the agency established three strike force teams to better combat and prevent Covid-related fraud, the charges have been filed. They followed criminal accusations in April 2022 and May 2021 connected to Covid-19 fraud operations.
Over $16 million in cash was seized, according to the DOJ's Thursday announcement about the alleged scams.