Discover if CBD is Right for Your Pet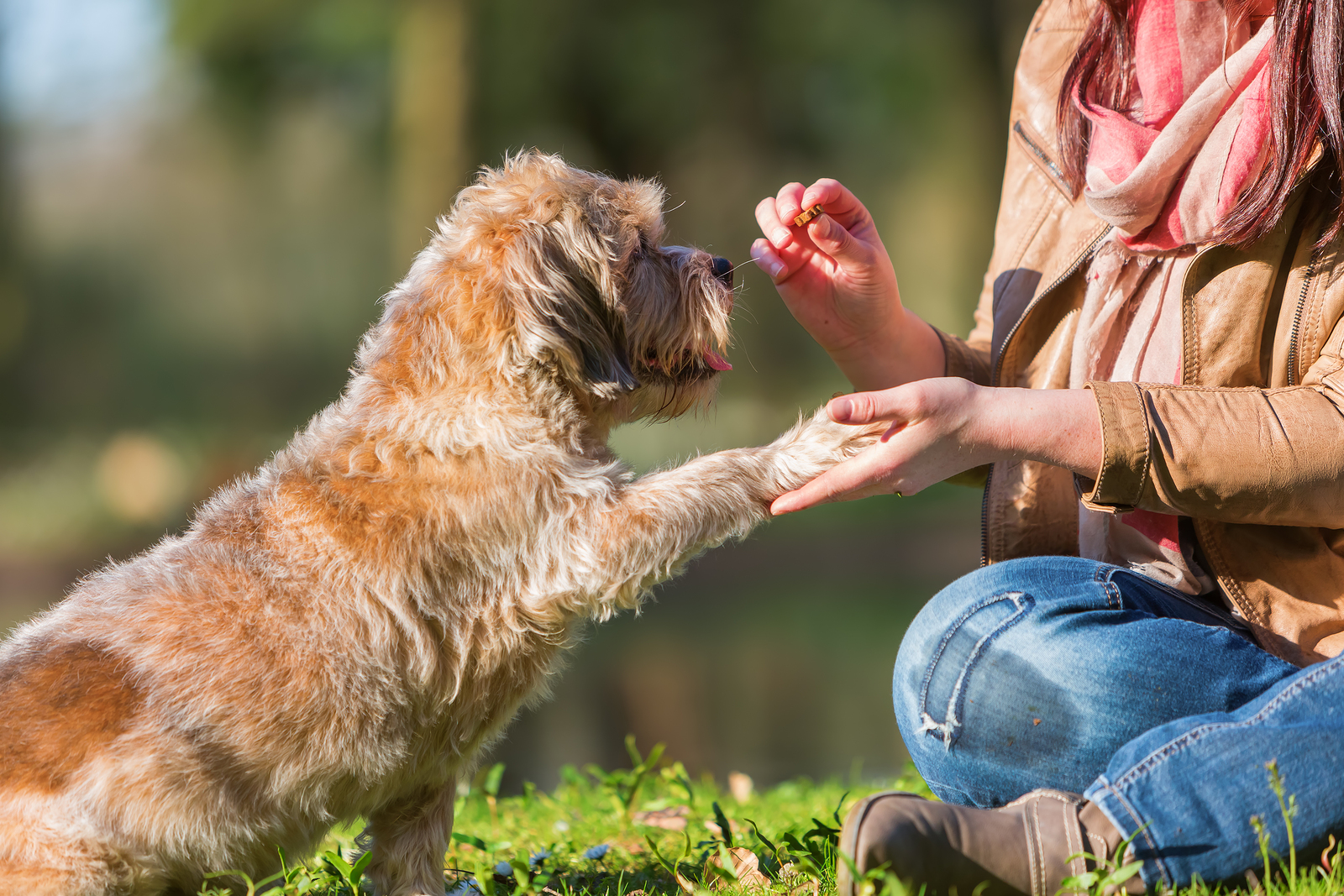 Are you looking for a more natural remedy for your pet? Have you heard of the amazing benefits of CBD for people and animals? Now you may have more questions like if your pet could benefit from it, what CBD can help with, how much to give them, and more. Here is a guide to all the things you need to know.
What is CBD for Pets
CBD comes from the hemp plant, which is a cannabis Sativa plant. It produces high amounts of CBD and low amounts of THC, the euphoria-causing component of marijuana. When they process the hemp, all of the THC is filtered out, and only the good, healing cannabinoids are left.
Before it ever reaches your pet, there are veterinarians who actually specialize in studying pet CBD for safety and efficacy. Any CBD product you give your pet should be high quality and backed by testing. You can be certain what you are giving your pet is safe, and they will not be getting high. Here's an article explaining how to use CBD oil properly for your pets: https://www.outlookindia.com/outlook-spotlight/best-cbd-oil-for-dogs-news-247864
Can My Pet Benefit From CBD 
In humans and animals, we have receptors in our brains that CBD interacts with, called the endocannabinoid system. Animals happen to have more of these receptors making CBD even more effective for them. Here are a few things that CBD can help your pet with:
Joint Mobility- Some breeds have more issues with their joints and mobility and the use of CBD can help keep them agile and moving. Because CBD is high in anti-inflammatory properties, it makes it a very effective treatment for pets who suffer from pain and mobility issues.
A Healthy Brain- Because animals have so many endocannabinoid receptors, CBD is beneficial in keeping their brains healthy.
Sensitive Tummies- If your pet suffers from an upset stomach resulting in vomiting or diarrhea then CBD could be a solution. Your pet will be feeling better and back to its normal selves in no time.
Anxiety- If your pet suffers from any kind of anxiety or hyperactivity due to stress then CBD could really help them. Just like in humans, CBD is known to have a calming effect. This helps your furry friend stay calm and at ease if they get anxious from separation anxiety when you leave them alone or if they are always on the anxious side. Some breeds are more prone to anxiety and others may have developed anxiety from a stressful situation or previous home.
Be sure to consult your vet to see if CBD could be the right solution to your pet's issues, and get their go-ahead.
How Much Does My Pet Need
Once you have concluded with the help of your vet that CBD can in fact help your pet, you may be wondering how much they will need. Every product you purchase will show you exactly how much your pet can have based on their weight. To give you an idea, here is a CBD dosage chart:
| Pet's Weight | CBD tincture Dosage |
| --- | --- |
| 4-10lbs | .5ml |
| 10-25lbs | 1.0ml |
| 25-50lbs | 1.5ml |
| 50-100lbs | 2.0ml |
| 100+lbs | 2.5+ml |
Be sure to start small to see how your pet reacts. They may need more or less depending on how they respond and their specific needs.
How Long Does it Last?
When you give your pet a dose of CBD, you can expect it to start working in about fifteen minutes but not reach its peak effectiveness for up to two hours. The effects will last anywhere from eight to twelve hours.
Once it wears off you can give your pet another dose as often as needed. Different concentrates of CBD, your pet's size and makeup, and their specific needs will all be factors to how much and how often they need more. Watch your pet and take note of how it is affecting them.
Quality
Looking for a high-quality CBD for your pet is easier than ever thanks to the internet. You are able to view different companies and products and pick the one that suits you and your pet's needs. Pet CBD can come in many different forms from tinctures to treats. They should be backed by a vet's approval and lab testing to ensure your pet will not get any CBD and it will only benefit them.
Get Them Started Today
Take the first step today and order your furry friend their very own CBD. Our pets make our lives so much better and more fulfilling. They deserve the very best care, products, and to live their lives to the fullest. Get it shipped conveniently to your door and get them started as soon as possible. They deserve it.
Also Check: 
Iron Maxxx Male Enhancement Reviews-User Exposed Truth About Product
5 Things That You Should Know Before Getting a Mobile App For Your Healthcare Brand
Omicron BA.3 Highly Contagious, Even for Vaccinated
Best Outdoor Seeds For Your Climate