Colin Kaepernick Cheated The NFL By Taking Money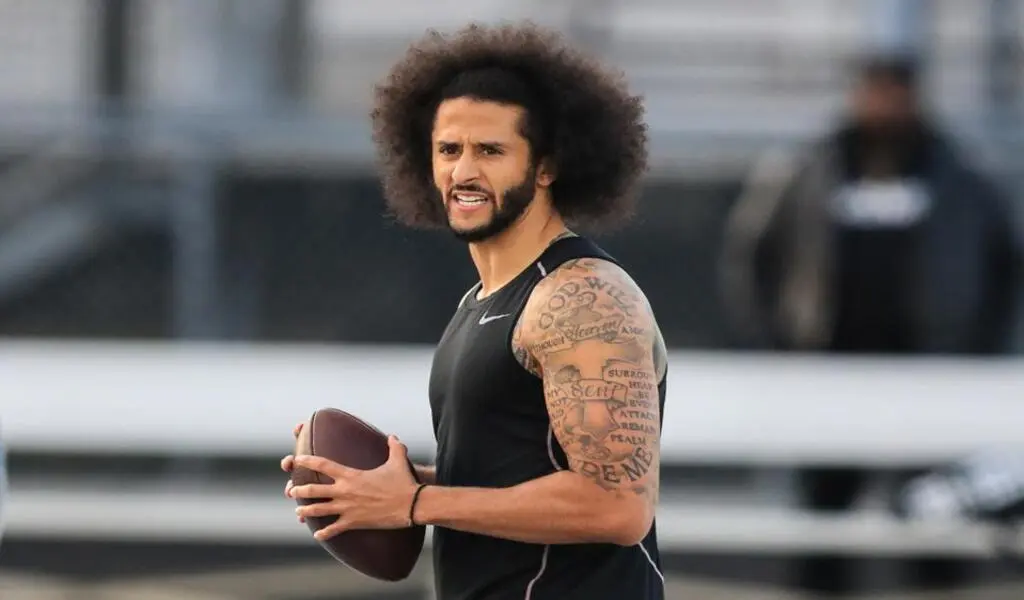 (CTN News) – Throughout the course of his career, Colin Kaepernick has faced plenty of criticism, and Antonio Brown is another individual who has jumped on his back.
In the early stages of his NFL career, Kaepernick was successful. Although he wasn't a fiery pocket passer, he had tremendous athletic ability, making him one of the league's most effective dual-threat quarterbacks.
When starter Alex Smith suffered an injury, Keep took advantage of his opportunity. After the 49ers decided Alex Smith's time was up in 2012.
Kaepernick started all 16 games for the 49ers and helped lead them to a 12-4 record on the back of a special defense during the 2012-13 season.
As it turned out, the team reached the Super Bowl that year, and although they came dangerously close to pulling off a spectacular comeback, they eventually lost 34-31 to the Baltimore Ravens in the big game.
As a result of those injuries, Kaepernick lost his footing in the league after that, and things came to a head in 2016 when Kaepernick began to kneel during the national anthem.
LB Antonio Brown ripped Colin Kaepernick to shreds
There were some who did not approve of Kaepernick's protest. They felt that there was a better way to make his point and that he was disrespecting the American flag and the soldiers who stood for it.
There were also those who felt Kaepernick's attempt to return to the NFL was nothing more than a money grab. Kaepernick was attacked by Antonio Brown.
During his media appearances and promotions, Kaepernick made money, according to the former Pro Bowl receiver.
According to him, Colin Kaepernick is not interested in playing by the rules. He was trash…He had already taken the money that had been offered to him."
No matter what happens, I still maintain my smile. I think just to clarify what I'm saying is that Colin Kaepernick created all the commotion and won the cut and the corner due to his actions.
My aim is to be a constant presence in the faces of people every single day."
People Also Read: