Chinese Businessman Killed in Suspected Honey Trap With 17-Year-Old Girl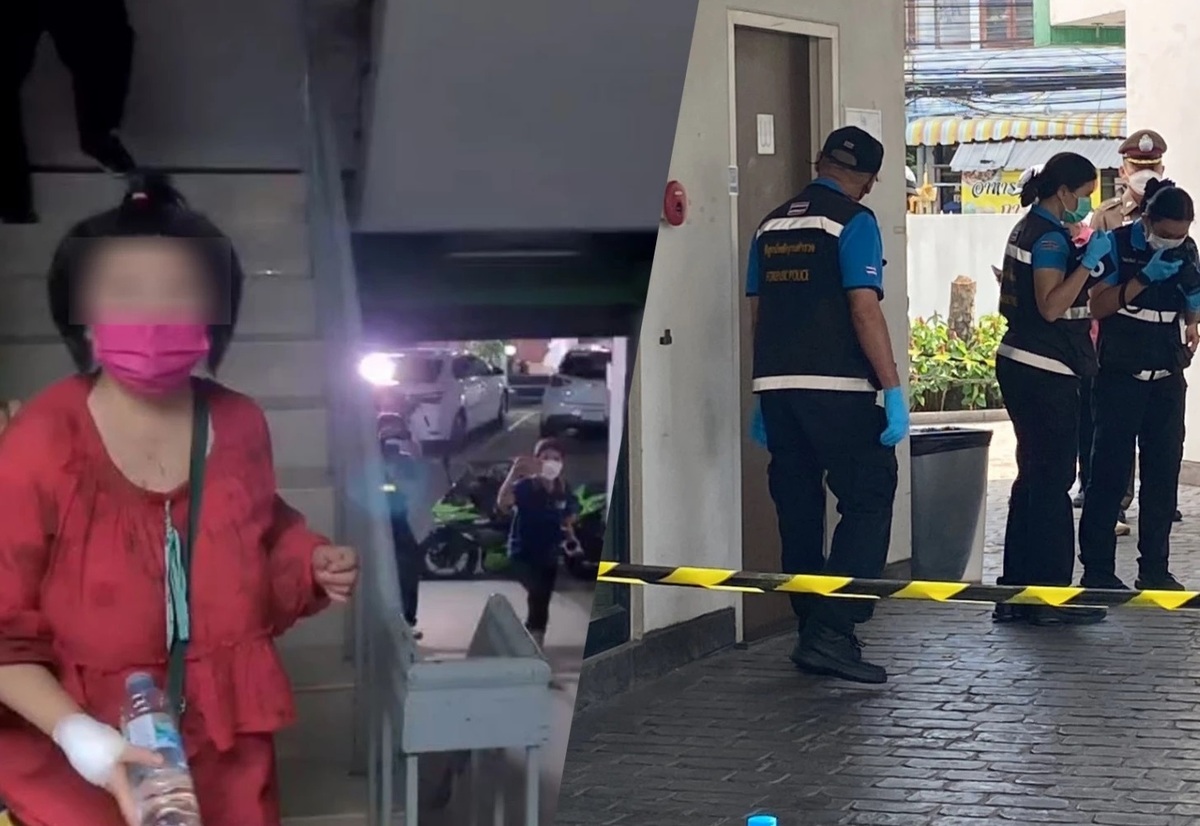 Three youths have been arrested for reportedly stabbing a Chinese businessman to death at a hotel in Trang province, then stealing the victim's car, money, and phone. On Wednesday, police arrested three suspects, charging them with the murder of Chinese businessman Li Rui.
According to authorities, the victim and a Thai girl checked into the hotel on Monday evening for a one-night stay. After he failed to check out at noon on Tuesday, a maid unlocked his door, finding a pool of blood on the floor and went to get help.
Police and emergency personnel were called to the location, where they discovered the 43-year-old Chinese businessman dead in the bathroom. The body was face down, with around 20 stab wounds on the front and back.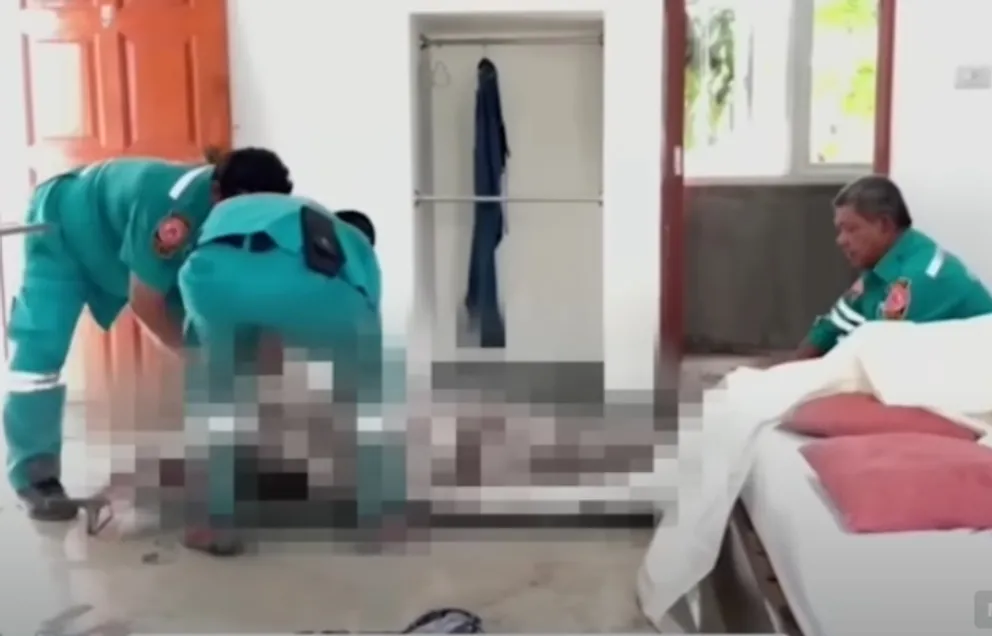 According to police, the 17-year-old girl checked into the resort with the victim and later unlocked a window in the single-story hotel room for her accomplices to enter. According to police, they murdered the businessman then fled the scene in the victims vehicle driven by the other male suspect.
The suspects were tracked down using surveillance camera video. In Trang, the victim had a Thai wife. He allegedly owned multiple companies in the provinces of Songkhla, Surat Thani, and Trang that processed rubber wood for export.
The three suspects are natives of Satun province, where they were apprehended. the two males were aged 22 and 19, and the female used in the honey trap was 17-years-old.
Police seized a short knife as well as the victim's white Honda Accord automobile, which was registered in Bangkok, as well as a wallet, 11 bank books, five ATM cards, one credit card, two passports, and a mobile phone.
Protection of Chinese in Thailand
Meanwhile, the Chinese Embassy in Bangkok reports that it has noticed social media claims of so-called security issues in Thailand tourism and clarifications made by Thai authorities, while committing to protect Chinese people in Thailand.
In what appears to be the first time Chinese authorities have commented on recent social media reports about security risks for Chinese tourists in Thailand, the Chinese Embassy stated that Thailand is a friendly neighbour and that it places a high value on Chinese tourists visiting Thailand, and that it is working hard in various areas to provide a safe environment and a pleasant experience for Chinese tourists.
"The Embassy in Thailand maintains close communication and contact with Thai tourism security authorities, and will, as always, spare no effort to safeguard the safety and legitimate rights and interests of Chinese citizens in Thailand," according to CMG.
The Embassy stated that it was aware of social media films depicting the alleged substantial safety hazards of visiting Thailand, as well as clarifications from the Thai government and competent authorities.
Recent media stories and social media posts have prompted security worries, including missing persons, telecom fraud, and smuggling in Southeast Asian countries such as Thailand.
The Thai Embassy in China stated on Thursday that Thailand places a high value on the safety of Chinese visitors and will take suitable steps to protect the safety of people visiting the country.
On Saturday, a representative from a Chinese travel service informed the Global Times that current orders and bookings for trips to Thailand had not altered.
With more Chinese tourists visiting abroad, safety, rather than cost, remains a top issue for travellers, according to Zhang Yi, CEO of iiMedia Research Institute, in an interview with the Global Times.
Thailand and other Southeast Asian countries remain a top choice for Chinese travellers if safety is guaranteed, owing to low costs and short distances, according to Zhang, who added that these destinations are still major and popular options for the upcoming travel peak during the May Day holidays.
According to the Tourism Authority of Thailand (TAT) expects roughly 400,000 Chinese visitors to visit the nation during the first quarter of 2023, with the amount projected to rise steadily in the ensuing season.

Honey Traps in Thailand
Thailand, like any other country, is not immune to the presence of honey traps or similar tactics used for various purposes. However, it is important to approach the topic responsibly and avoid making generalizations or assumptions about any specific country or its people.
Honey traps can occur in any location where individuals may be targeted for manipulation, blackmail, or espionage. The specific circumstances and prevalence of honey traps in Thailand or any other country can vary and may be influenced by factors such as cultural norms, social dynamics, and geopolitical considerations.
It is worth noting that engaging in honey trapping or similar activities is illegal in Thailand, as it is in many other countries. Such activities are considered unethical, violate individuals' privacy, and can lead to severe legal consequences for those involved.
If you suspect that you or someone you know may be a victim of a honey trap or similar tactic, it is advisable to report the situation to the relevant authorities for appropriate action to be taken.
A honey trap typically refers to a covert operation or tactic in which someone uses romantic or sexual allure to manipulate or blackmail another person for information or other purposes. It usually involves one person, known as the honey trapper, deliberately forming a relationship or engaging in intimate interactions with the target person in order to gain their trust and exploit them.
The honey trap technique is often employed in espionage, intelligence gathering, or criminal activities. The goal is to exploit the target's vulnerabilities, secrets, or access to sensitive information by using their emotions or desires against them. The honey trapper may be an agent, a spy, or someone working on behalf of an organization or individual seeking to gain an advantage.
It is important to note that honey trapping is illegal in many jurisdictions and is considered unethical. It involves deception, manipulation, and the violation of an individual's privacy and consent. If you suspect that you or someone you know might be a target of a honey trap, it is essential to report it to the appropriate authorities and seek professional advice.