China's North Pole' Records Coldest Temperature At -53°
(CTN News) – According to the BBC, Mohe, often known as "China's North Pole," experienced the coldest temperature on Sunday with a low of -53C°.
The city of Heilongjiang, which lies close to the Russian border, is the northernmost city in China. The city had previously experienced a low of -52.3C in 1969.
However, this temperature has not yet surpassed China's all-time low, which was -58C in the Inner Mongolian city of Genhe in December 2009.
The lowest temperature recorded in the UK was -27.2°C, recorded in three distinct locations in Scotland between 1895 and 1995.
China's North Pole temperature
China's meteorological agency issued warnings last week due to the area's freezing temperatures and brisk winds.
According to the BBC, which cited a local news agency in China, several regions in the Greater Khingan mountain range, including Inner Mongolia and Heilongjiang, saw low temperatures over the weekend.
According to the BBC, Mohe has experienced three straight days of temperatures below -50 degrees C, which is unheard of.
Mohe is the coldest in China, and its winter season "often lasts eight months," according to a local Chinese publication.
As a result, dropping temperatures are nothing new for Mohe.
Due to the city's icy conditions for eight months, skiing areas, ice and snow parks, and other attractions draw travelers all year long. Winter marathons are a popular event at China's north pole.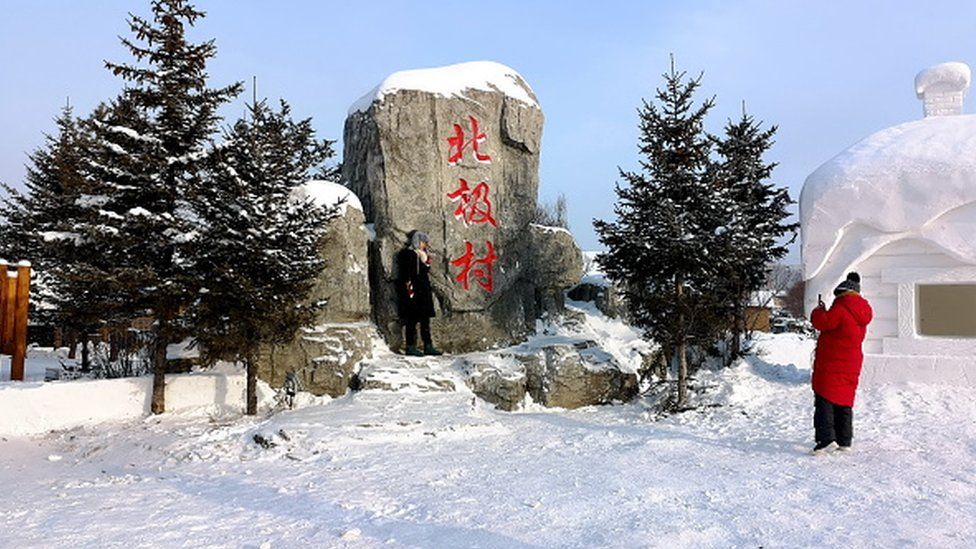 BBC reported that a tourist named Li came from China's southernmost province, Guangdong, to experience the extreme weather. As for the temperature, he said, "I wasn't expecting it to get below -50C this year, it was a surprise."
China has experienced and documented both hot and cold temperatures over the years. According to the Xinhua news agency, China saw its hottest summer and fall 60 years earlier this month, with various locations setting records.
Related CTN News:
Thai Cabinet Approved a Budget of $240M to Hold a General Election in 2023